It's another busy day here in the shiny new CatBox. The power chair repairman is due in about an hour to fix my chair. I have no idea how long it will take. Yesterday my Oncologist's PA explained that the nodes in my lungs are so tiny that they are impossible to biopsy, and that they are probably just scar tissue from my COPD. Therefore, they'll do another Cat Scan in three months, to make sure they undergo no sudden growth. This is my only article today, but starting tomorrow, I should be back in the saddle until Sunday.
Jig Zone Puzzle:
Today's took me 4:44 (average 6:24). To do it, click here. How did you do?
Cartoon: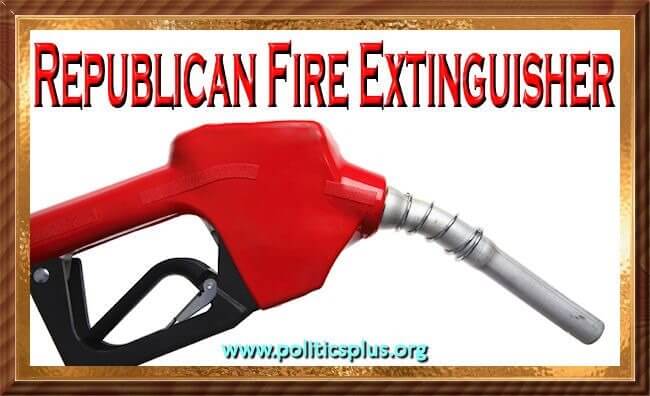 Short Takes:
From YouTube (MSNBC Channel): 2020 Animated By 'Fear Of Trump'
This is great. Unfortunately, this attitude also tends to steer voters toward Joe Biden and against Democratic competitors, who are both more cogent and more competent. Assuming that we win in 2020, an administration that gives Republicans license to screw America in a the misguided pursuit of bipartisanship will guarantee a quick Republican return to power. RESIST!!
From YouTube (Robert Reich Channel): Robert Reich: The 5-Step CEO Pay Scam
The Reich on the left, Robert Reich, is right. The Reich on the Right, the Republican Reich, has two kinds of policies: scams and bigger scams. Robert's plan is spot-on! RESIST!!
From The New Yorker: A man with no identifiable skills is deeply worried that a recession could cause him to lose his job, people close to the man have confirmed.
The man, who has barely clung to his job for the past two and a half years, is justified in believing that an economic downturn would result in his unemployment, experts said.
"When the economy is good, it's possible for someone like him to hold down a job for which he is woefully unqualified," Harland Dorrinson, a human-resources specialist, said. "But when the economy goes south, look out."
Dorrinson said that the unskilled man's résumé, which lists six bankruptcies and multiple business failures, could come under scrutiny in the event of a recession.
"His employers might find themselves asking, 'How did he get this job in the first place?' " Dorrinson said.
Andy, he got the job by repeating 'Spasibo, tovarishch Putin' over and over. RESIST!!
Vote Blue!!