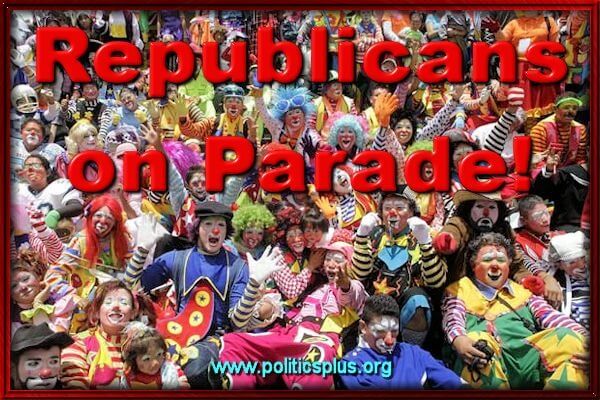 Here is the one hundred eighth article in our Republicans on Parade series, featuring individuals who personify what the Republican Party has become. Today's honoree is Republican UN Ambassador Nikki Haley. She is so honored for demonstrating a uniquely Republican level of incompetence.
The US ambassador to the United Nations has fallen victim to a phone prank perpetrated by a famous Russian duo, with whom she discussed the affairs of a fictional South China Sea island nation and the alleged harassment of the Ukrainian president by Kevin Spacey.

Notorious Russian pranksters Vladimir Kuznetsov (Vovan) and Alexey Stolyarov (Lexus) have managed to one-up the US government by calling Nikki Haley and tricking her into thinking that she was speaking with Polish Prime Minister Mateusz Morawiecki…
Inserted from <Check Point Asia>
Here's the video:
Dang!! Is Haley going to tell Fuhrer Drumpfenfarten, Putin's Piddle Puppet, to nuke Binomo?  Will the Fuhrer even care that Binomo does not exist?
Haley earned her parade, because only a Republican could be that stupid.
For example, here's Republican Scott Walker, Fartfuhrer of Fitzwalkerstan (formerly Wisconsin) being trolled by a radio host pretending to be David Koch in 2011.
I rest my case!
RESIST THE REPUBLICAN REICH!!