I'm writing for tomorrow, day 189.  I've just been so dang busy that I'm half dazed.  When I received my ballot, it took me four days to allocate enough time to vote.  If you're guessing I voter for Democrats across the board, you guessed right.  I predict Monica will have to go back to full time stalking and plagiarizing.  I voted against an open primary, for GMO labeling, for legalization of marijuana and against an Oregon Constitutional amendment outlawing discrimination based on sex.  The Oregon Constitution already outlaws all discrimination ("No law shall be passed granting to any citizen or class of citizens privileges, or immunities, which, upon the same terms, shall not equally belong to all citizens.")  If that one fails, the sheep in eastern Oregon, where Republicans dominate, can come out of hiding.

Jig Zone Puzzle:
Today's took me 2:55 (average 5:06).  To do it, click here.  How did you do?
Short Takes:
From Raw Story (Hat-Tip [Shoe-Tip?] Lynn Squance): [O]n Friday night, MSNBC's Rachel Maddow took Fox News Channel anchor Megyn Kelly to task for a deeply inaccurate story Kelly ran on Tuesday alleging that Democrats in Colorado are stealing the 2014 election by allowing people to print their ballots at home and hand them over to political operatives.
Mediaite reported that on Tuesday, Kelly breathlessly reported on "a new law" in Colorado that would allow Democrats to sway "a critical Senate race" because it "literally allows residents to print ballots from their home computers, then encourages them to turn ballots over to collectors."
According to Maddow, the only people who can print their ballots on home computers and mail them in are active duty military personnel who are stationed abroad. This option is available to service personnel from all 50 states.
What else would one expects from the Republican Reichsministry of Propaganda, Faux Noise?  I'm glad Rachel keeps going when I can't!!
From The New Yorker: Amid concerns that the spreading fear of Ebola has become a greater threat than the virus itself, a new poll shows that a majority of Americans favor a quarantine of the CNN anchor Wolf Blitzer.
While poll respondents supported quarantining more than a dozen cable-news personalities, including the entire cast of "Fox & Friends," a full seventy-two per cent gave the nod to a quarantine of Blitzer.
Great idea, Andy! Can we quarantine Limbarf too?
From Daily Kos: Bobby McKenzie, the Democratic candidate for Congress in Michigan's 11th District is up with his first ad this cycle and it's a doozy. It is a hard-hitting ad that shows what it looks like when Republican David Trott evicts people, in this case an elderly woman, from their home.
David Trott is known as Michigan's "Foreclosure King". I prefer "Parasitic leech on the jugular vein of society". This man has built an entire vertically-integrated empire that profitizes the misery of down-on-their-luck Michiganders. You can read more about that HERE.
McKenzie's new ad, which the Washington Post calls "one of the most brutal attack ads you'll ever see"
Chick through to learn how this Republican bastard had her left in the rain in mid winter and had her meds thrown in the trash. Then Get Out the VOTE!!!
Cartoon: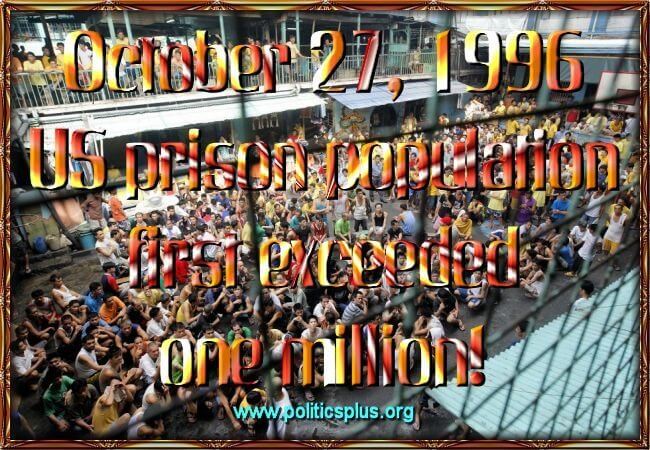 This figure has since increased to 2.4 million.