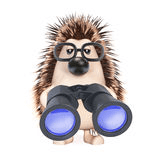 From the New York Times I learned this week that Garrison Keillor hosted his last "A Prairie Home Companion" on May 21 and retired from the homespun Americana musical variety program he created in 1975; this time for real. If you're not from the US, like me, you may well ask: "Garrison who?", unless you're familiar with his book "Lake Wobegon Days" he published in 1985. The book, and the ones that followed, is a collection of stories about the everyday life in a fictitious little town somewhere in Minnesota, resembling many small farm towns in the upper Midwest, and loosely based on his relatives, friends and neighbors of Scandinavian and German descent in the area he grew up in. To this foreigner these endearing and often humorous stories were a diorama of American country life.
It wasn't until I traveled the Blue Ridge Parkway some 15 years ago and heard the radio broadcast of A Prairie Home Companion, in which he rendered another story of "News from Lake Wobegon" with his unique and very recognizable voice, that I first realized Garrison Keillor was not only an author of books, but also a humorist, columnist, musician, satirist, and radio personality. Only much later I learned that the program was very popular, was broadcasted by nearly 600 radio stations across America and that Lake Wobegon had become a concept familiar to many Americans. It had even led "Professor David G Myers to coin 'the Lake Wobegon effect', a natural human tendency to overestimate one's capabilities. The characterization of the fictional location, where 'all the women are strong, all the men are good looking, and all the children are above average,' has been used to describe a real and pervasive human tendency to overestimate one's achievements and capabilities in relation to others. The Lake Wobegon effect, where all or nearly all of a group claim to be above average, has been observed in high school students' appraisal of their leadership, drivers' assessments of their driving skill, and cancer patients' expectations of survival." (Wikipedia)
"But why are you posting an article about Garrison Keillor on Politics Plus?" I hear you ask. Because in his mild satire on anything American he's also written some columns and items for his program on the current political landscape and the candidates in the primary election. Let's start with Bernie Sanders. In No fogies in the Oval Office, please (Pittsburg Post-Gazette, April 17, 2016) Keillor notes that all remaining candidates (Sanders, Clinton and Trump) are of his own age: "Young people are flocking to Bernie Sanders who, given two terms in office, would be Leader of the Free World until age 83, setting a new record — Ronald Reagan was just shy of 78. Where is that new generation of leadership we keep hearing about at college commencements?" Keillor is very tongue-in-cheek about the age of the candidates and more so of Sanders who just as old as he is himself. But he does hint at Ronald Reagan's dementia, which may have set in before he left the Oval Office, and which is worrying to Keillor. Although it's clear he's not a Sanders supporter, he builds up to tearing into his true and greatest dislike: Donald Trump and Republicans. In his last line it becomes apparent whom he supports: "Good luck to the candidates and may the best woman win. She's 68, but women age more gracefully. Just ask your mother."
Garrison Keillor isn't one to question the political ideas of the Democratic candidates to be divisive. Instead he satirizes those thing that have little or nothing to do with political content but nevertheless play such a large role in the debates, such as age or gender. In "What will Bill Clinton be wearing?" (Chicago Tribune, May 17, 2016) he gently mocks Hillary Clinton turning the tables on her husband and Bill's ability to accept his new position as first gentleman: "It's good to hear that Bill Clinton will be put in charge of revitalizing the economy in a Hillary administration and be sent to troubled areas such as Appalachian coal country and inner-city Detroit, and not just promote literacy or physical fitness, the usual first lady things. But I hope that at state dinners and other major White House events, we'll be able to read about what he's wearing." But he can't keep himself from pointing out what it would be like if her Republican opponent were to become president: "(If the Big Snapper is elected in November, [getting no credit for how he looks from the press] will change: He'll be wearing his own labels and product placement will be very important in his administration, even huge.)"
Which brings me to the candidate which brings out real sarcasm in the normally cool and subdued Keillor: Donald Trump. In "Think moving abroad will save you from Trump? Think again." (The Washington Post, March 16, 2016) all niceties are dropped: "If you want to escape from the Great White Turtle, you could move to New York. New Yorkers saw through this guy 20 years ago, a living, breathing cartoon of a tycoon, vulgarity on wheels, a man who was very lucky that his father was born before he was, and they have closed the book. So he takes his show on the road [ ], and so the intelligentsia is working ever harder, trying to figure him out. It's like psychoanalyzing a toasted bagel. The guy paid $29 million for a 282-foot yacht, sailed on it once, got seasick, and never sailed again. He likes tall models with foreign accents. He dyes his hair. He likes to read about himself. What else do you want to know?"
But perhaps Keillor says it best when in his role as host of "A Prairie Home Companion" he skewers Trump in Poe's classic poem "The Raven":
Garrison Keillor retires from hosting his program, but I think he's not done commenting on politics yet and will have more to say about the election, and especially about Donald Trump, in the coming months. At least I hope he does.