Yesterday my COPD was much better, but I still could not get the sleep I needed.  I missed most of my daytime sleep listening to issues for a former prisoner, and watching the special and two wrong numbers messed up my evening sleep.  I still have this and one other article for you.  I'm current with replies.  I should be back to normal tomorrow.
Jig Zone Puzzle:
Today's took me 4:07 (average 4:32).  To do it, click here.  How did you do?
Short Takes:
From MoveOn: Jon Stewart Paraphrases Marco Rubio: 'Medicare Helps MY Mom, But F _ _ k You'
Where was the cheese when he turned water into whine? It's also interesting to note that he is one of the people he describes as "takers".
From CNN: The shooting spree at Sandy Hook Elementary School may have been motivated by a desire by Adam Lanza to outdo Anders Behring Breivik, the Norwegian man who killed 77 people in July 2011, law enforcement sources told CBS Evening News.
And if you remember, Breivik had Koch Brothers financing and support to establish Tea Party in Norway, so Lanza was copying a Teabagger.
From Raw Story: ABC News host Jonathan Karl on Sunday suggested that Rep. Paul Ryan (R-WI) was guilty of hypocrisy because he slammed President Barack Obama for the automatic spending cuts in the so-called sequester — even though congressman had personally praised it in the past.
"Don't forget it was the president who proposed the sequester, it's the president who designed the sequester," Ryan told Karl, adding that he had concluded that Congress was not going to be able to avoid the automatic cuts because Democrats refused to accept Republicans' proposal for "smarter cuts in other area of government."
"Congressman, I've heard you say this, and this has been a talking point for Republicans for a long time," Karl interrupted. "But let's look at your own words, what you said right after the law putting this in place was passed in August of 2011. These are your words. You said, 'What conservatives like me have been fighting for for years are statutory caps on spending, literally legal caps in law that says government agencies cannot spend over a set amount of money and if they breach that amount across the board sequester comes in to cut that spending. You can't turn it out without a supermajority. We got that into law.'"
As much as Lyin' Ryan and the Republican Party try to blame the sequester on Obama, the truth is that Republicans insisted on it as a guarantee of spending cuts, before they would stop their terrorist blackmail of America's good faith and credit that had already caused the devaluation of the US credit rating.
Cartoon: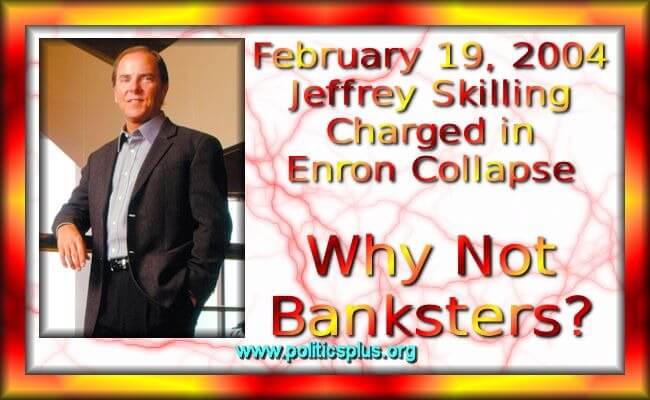 He was subsequently convicted and sentenced to over 24 years in prison.