No earth shattering events today. Tomorrow will be busy, and next week unbelievably busy.
Short Takes
Huffington Post — A widely circulated post on social media alleging Syrian refugees receive more money for food than Canadians on welfare is not true, say federal and provincial officials who also debunk other widely circulated claims.
The Facebook post, which also appears on Instagram, began circulating on Dec.18, and government officials say it is the latest in a series of false claims on social media. …
Federal and provincial officials told CBC News that the figures are simply "not correct," and federal monthly support for Syrian refugees is based on provincial and territorial welfare rates.
The haters are at it again! Unfortunately, there will always be people who will hate, who cannot see justice except for themselves.
The Nation — From the look of the presidential campaign, war crimes are back on the American agenda. We really shouldn't be surprised, because American officials got away with it last time—and, in the case of the drone wars, continue to get away with it today. Still, there's nothing like the heady combination of a "populist" Republican race for the presidency and national hysteria over terrorism to make Americans want to reach for those "enhanced interrogation techniques." That, as critics have long argued, is what usually happens if war crimes aren't prosecuted. …
The recent history of US torture, he [Obama] said, "needs to be understood and accepted. We have to as a country take responsibility for that so hopefully we don't do it again in the future."
So what is this "we"? The average American had no say in the use of torture and other war crimes (ie carpet bombing). I suppose some might argue that "we the people" elected the leaders, but why? Surely it wasn't to commit war crimes. Now the Republican presidential aspirants openly advocate policies to use methods of war classified as war crimes. The article mentions a report, "No More Excuses", released 01/12/2015 which makes the following recommendations:
To US Authorities
The Attorney General, with the support of the president, should appoint a special prosecutor to conduct a thorough, independent, and credible criminal investigation into the CIA torture that examines all evidence, including statements from current and former detainees.
The president should acknowledge wrongdoing, apologize to victims of torture, and devise policies ensuring that victims receive appropriate redress, compensation, and rehabilitation services.
The president should declassify the full Senate Intelligence Committee Report on the CIA rendition, detention, and interrogation program, redacting only what is strictly necessary to protect national security, to ensure there is a full public accounting of government wrongdoing and that victims of torture can obtain redress.
To legitimately be the leader of the free world, the US and its government officials must walk the talk, respecting international law. That will mean holding leaders and former leaders accountable. To agree with the trials of Milosevic and Hussein at The Hague, but not ratify the creation of the ICC, is the height of disrespect for international law.
Huffington Post — Democratic lawmakers in Maine plan to move forward with a motion next week that could result in Gov. Paul LePage's (R) impeachment. …
The House order would establish an investigatory committee to look at eight separate charges against LePage, including the one regarding Good Will-Hinckley. It would report back to the legislature with its findings by April 1.
"This would set up a House investigation committee to look at all eight counts in their totality to see if there is a clear pattern of abuse of power, misuse of public assets, any violations of state law," Chipman said. "We feel pretty confident there have been violations of law and that we'll probably be voting on impeachment."
Another "Divisive asshole" and bully. I wonder if LePage is a Trump wannabe. This is not LePage's first threat of impeachment, the first being in June 2013.
Travelogue — I thought I might, from time to time, show you some beautiful locations. The Earth as art!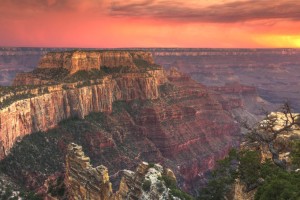 The Grand Canyon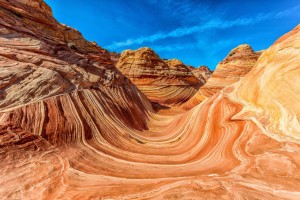 The Wave, Arizona
My Universe —