I've had a change in schedule.  Wendy will be coming an hour and a half later than before, because she quit her part time job tending bar.  I guess she was tired from exhausting all the hot younger men she was meeting there.  Dang!!  If only I were 20 years younger, I'd be a hot younger man!!

  In any case, I'm doing as much as I can before she gets here.
Jig Zone Puzzle:
Today's took me 4:17 (average 5:13).  To do it, click here.  How did you do?
Short Takes:
From YouTube (SNL Channel): Girl at a Bar
Cool! Now we have some pervs of our own to take on the pussy grabber. RESIST!!
From CNN: President Donald Trump made a stunning claim Saturday, alleging without offering evidence that his predecessor, Barack Obama, wiretapped his phones at Trump Tower ahead of the 2016 election.
"Terrible! Just found out that Obama had my 'wires tapped' in Trump Tower just before the victory. Nothing found. This is McCarthyism!" Trump tweeted early Saturday morning
If true, however doubtful, Obama would have gotten a court order from FISA. I see that as fully justified by Trump's involvement with Putin (R-RU). RESIST!!
From The New Yorker: In a frenzy of early-morning activity on Saturday, President Donald J. Trump ordered aides to immediately cover every phone in the White House with tin foil, White House sources confirmed.
According to the sources, Trump contacted staffers Kellyanne Conway and Sean Spicer at approximately 6 A.M. and instructed them to purchase enough tin foil to cover every phone in the building.
The President, still wearing his bathrobe after what was reportedly a sleepless night, personally supervised the tin-foil installation, sources said.
LOL Andy!! This is like the standard tin foil hats I've been putting on Republicans for years. RESIST!!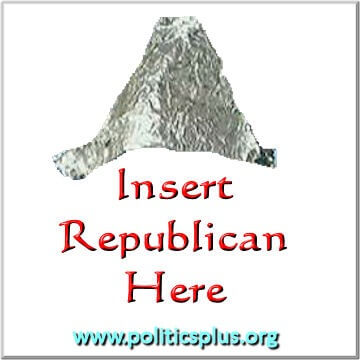 Cartoon: