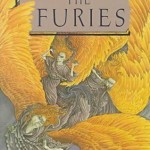 Experts in autocracies have pointed out that it is, unfortunately, easy to slip into normalizing the tyrant, hence it is important to hang on to outrage. These incidents which seem to call for the efforts of the Greek Furies (Erinyes) to come and deal with them will, I hope, help with that. Even though there are many more which I can't include. As a reminder, though no one really knows how many there were supposed to be, the three names we have are Alecto, Megaera, and Tisiphone. These roughly translate as "unceasing," "grudging," and "vengeful destruction."
I've spent the last two weeks discussing the Lynde and Harry Bradley Foundation, hoping to put its name into every article and every sentence which contains the words "Koch Brothers," and I'm not going to spend today's whole article on it. But I did want to share that, in addition to everything else, Bradley also has an enemies' list. And guess who is on it. that's right, the Center for Media and Democracy, whose hard work built the expose summarized here. (Others on the list include Alliance for Justice, Color of Change, and Common Cause. Good groups. I'm not on that list, not being an organization, nor is Politics Plus – yet. But I'd be proud to be on it.)
But I have found two recent deaths to be so moving I need to say something about them. You have probably heard about the murder of Richard Collins III, a student of Bowie State Uiversity (in just three days he would have been an alumnus). He had been commissioned as a second lieutenant in the Army's intelligence division just two days prior. Or maybe you didn't. There is a strong tendency, when a person of color is killed, for media to present information to make it look like the victim was at fault, or at least "no angel." That couldn't be done here. Gordon Johnson, the special agent in charge of the Baltimore office of the FBI, said he should be remembered as a national treasure. No one seems to have been found who had anything less than glowingly positive to say about him.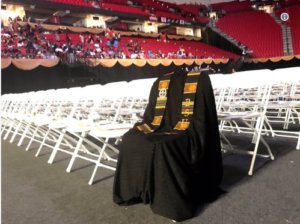 The murder is being investigated as a hate crime. It has been called an act of terrorism. Dave Zirin at The Nation Magazine has taken some flak for calling it a lynching. Zirin belives that his categorization is important enough to defend it, and he makes an excellent case.
First he points out that, although we tend to think of a lynching as being a hanging, or, in other words, done with a rope, there have been many deaths totally accepted as lynchings in which no rope was involved. He cites the case of Emmett Till, who was beaten to death and shot, not hanged, but definitely lynched.
To clarify the difinition of lynching, Dave spoke with Dr. Rasul Mowatt, a professor of American Studies at Indiana University. Dr. Mowatt has written extensively about lynchings, and would appear to be the go-to guy on the subject. He said:
The Tuskegee Institute in 1959 provided us with the clearest definition of a lynching: 1) Met death illegally; 2) Three or more persons participated in the killing; and, 3) the group was acting on the pretext of justice, race or tradition (vigilantism).… To me, the second criteria from Tuskegee is no longer a requirement for a lynching. (emphasis mine)
Why is it no longer necessary to have the hands-on participation of a mob for a murder to qualify as a lynching? Because mobs in the 21st century no longer need to be hands-on or physically present in order to incite murderous behavior. They can be on line instead.
Sean Urbanski was part of a Facebook group called "Alt Reich: Nation," which has since been taken down. Based on screengrabs still available online, this community performed the function of a mob: agitating its participants not only to racist bigotry but also to violence.

This stabbing needs to be understood as part of a tradition of homegrown violence aimed at black and brown people as an instrument of terror. If we don't see Richard Collins III in the centuries-old continuum of lynchings, we are helping whitewash what took place. We are categorizing what happened as an aberration in the "post-racial" 21st-century United States.
Megaera and Tisiphone, while it's appropriate for you to go after the murderer, I think it must be Alecto who tackles the issue of the use of language. Good luck.
The other death, Jayson Negron, was a shooting by police, hardly a novelty of course, but this was another victim who was found to be impossible to denigrate (what a word!), and this young man was only fifteen. Here's why this stood out for Daily Kos user JoanMar: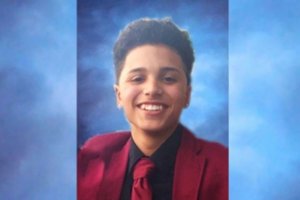 (I have been forcing myself to watch the videos of some pretty horrific acts of brutality for some time now. It has not been easy, but I have determinedly stuck at it…until this one. I started watching the video of the defenseless, powerless, innocent young boy forced to lie prostrate on the ground and at the point where it became obvious that he'd moved his head, I lost it. I couldn't continue.)

7. And this…this is almost unbearable: They watched him die and then left his body uncovered and exposed for 6 hours! Why???!!!
In addition, the bald-faced lying by law enforcement stood out, even in a world where police lies are routine: "After his death, representatives of the police department went to break the news to his loved ones: 'Jayson was shot in the head and died instantaneously,' they told his mother." In fact, he was shot several times in the chest and bled to death. How could they think this lie would not be found out? And that is just one lie among multiple lies.
Megaera and Tisiphone, the group Support the Dream Defenders, while mourning Jayson desparately, realize you cannot bring him back. They would be best pleased if you see what you can do to help get legislation passed to require law enforcement to render first aid to anyone injured in a stop or an arrest. Clearly no such legislation is going to be passed by a Republican Congress. But at least some state legislatures would consider it. Thank you.
The Furies and I will be back.
Cross posted to Care2 at http://www.care2.com/news/member/101612212/4054791