Yesterday I took several hours implementing the changes recommended, while I was in the hospital, including establishing a tentative quit date, subject to having the necessary materials, on 6/7.  I am continuing to improve.
Jig Zone Puzzle:
Today's took me 4:47 (average 4:42).  To do it. click here.  How did you do?
Short Takes:
From NY Times: Congressional Republicans, not resting with the Internal Revenue Service scandal, are moving to broaden the matter to an array of tax malfeasances and "intimidation tactics" they hope will ensnare the White House.
Republican charges range from clearly questionable actions to seemingly specious allegations, and they grow by the day. On Friday, lawmakers sought to tie the I.R.S. matter to the carrying out of President Obama's health care law, which will rely heavily on the agency.
How completely absurd! This is a Republican product, began and carried out mostly during the Bush regime, by Bush people, and continued under Obama by Bush holdovers. They want us to believe that Obamacare is to blame?!!? You can fertilize your veggies with that InsaniTEA!
From Think Progress: Senate Majority Leader Harry Reid (D-NV) expects a showdown in July over a potential second round of filibuster reform, and he's prepared to push for a sweeping change to the minority's ability to unilaterally obstruct judges and other nominees. According to reporting by the Washington Post's Greg Sargent, Reid "is eyeing a change to the rules that would do away with the 60-vote threshold on all judicial and executive branch nominations." The test, according to Sargent, of whether Reid will push this reform is whether Senate Republicans lift their blockades on Consumer Financial Protection Bureau Director Richard Cordray, Labor Secretary nominee Tom Perez, and Environmental Protection Agency leader-in-waiting Gina McCarthy.
It's about time that damn Nevada Leg Hound got off his arse, but why wait until July? Even more, why limit it to nominees?
From Right Wing Watch: Pete Santilli is the kind of person we normally wouldn't cover here – an unhinged Internet ranter who exists somewhere to the crazier side of Alex Jones. Santilli's broadcast – on which he details conspiracy theories on everything from 9/11 to Sandy Hook –  doesn't even have Jones' audience: he describes himself as "a radio talkshow host ready to take my show to national syndication; that is, of course, if the FCC regulated AM/FM radio stations can handle my truth & honesty."
But in the past couple of months, Santilli has attracted two major gun activists to his show: National Rifle Association board member Ted Nugent, who used the opportunity to call President Obama a Nazi, and Gun Owners of America director Larry Pratt, who worked with Santilli to flesh out his theory that President Obama is raising a private army to overpower the U.S. military. Pratt, in particular, is taken remarkably seriously among the GOP – he has been partially credited with taking down a background checks measure in the Senate last month.
So, we started paying attention to Santilli, and we learned pretty quickly what Nugent and Pratt felt perfectly comfortable associating themselves with. On his show last week, Santilli went on a disgusting, violent rant [hatemonger delinked] in which he called for the entire Bush family and President Obama to be "tried, convicted and shot" for "treason" (and in George H.W. Bush's case "involvement with his cronies in the John F. Kennedy assassination") and for Hillary Clinton to be "tried, convicted and shot in the vagina."
There are few names I did not call GW Bush, aka Crawford Caligula, aka Potomac Pinocchio, aka Neocon Nero, aka Texas Torquemada, etc. They provide truth through humor. I called for his arrest and incarceration, and I still do. But never once did I ever suggest employing violence against him, and I criticized those few who did. This is the level to which the NRA and the Republican Party have descended.
Cartoon: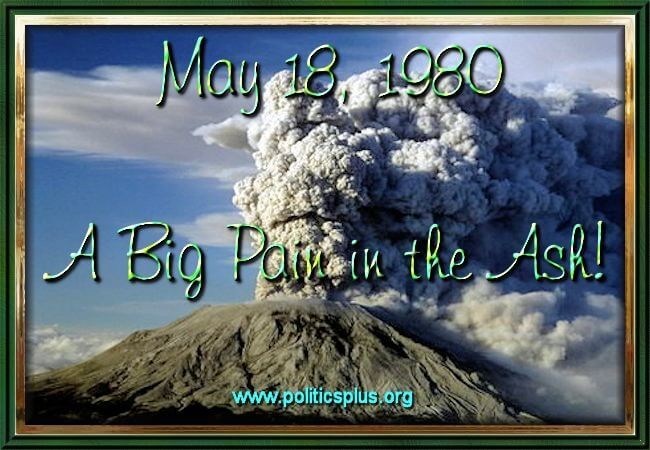 I spent many hours sweeping and sending samples to online friends all over the country.