I'm writing for tomorrow, day 177.  Today is a Prison Volunteer day, so I'm writing early in the morning to complete my articles before I leave.  I'll be returning home late this evening and will have missed sleep time.  The plan is to crash when I get home and upload the articles whenever I wake up, but since tomorrow is a grocery delivery day, don't be surprised if I have nothing for Thursday.
Jig Zone Puzzle:
Today's took me 4:06 (average 5:04).  To do it, click here.  How did you do?
Fantasy Football Report:
Here's the latest from our own Fantasy Football League, Lefty Blog Friends.
Scores: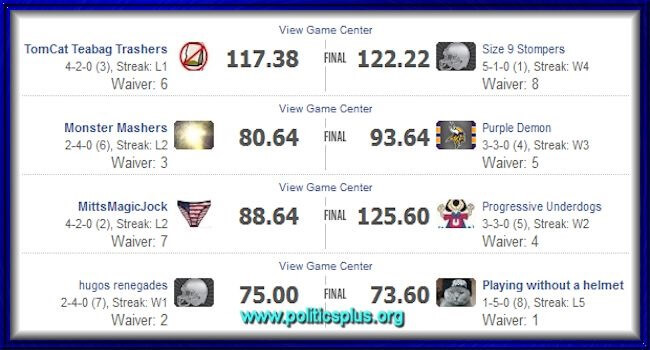 Standings: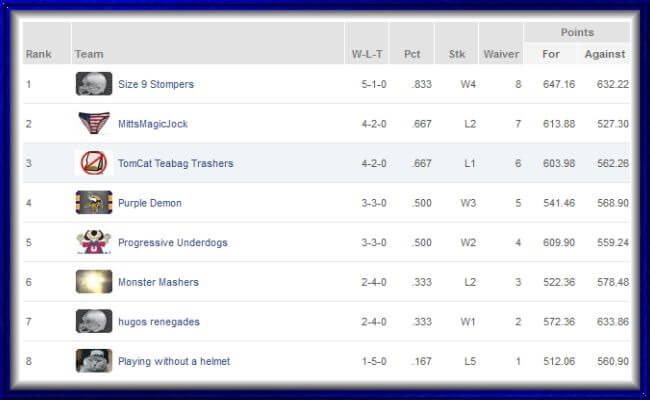 I got Sasquatched in the last minute of the last game.

Short Takes:
From Daily Kos: But looking back at all Republicans have done, they seem to have achieved one goal really well: convince Americans making just enough that if only those with not enough had less, they'd be doing much better. Put another way, they've trained a certain segment of the population to kick downwards. Instead of looking at a system that makes it difficult to survive, instead of looking at the portion of the population that keeps getting richer and richer, instead of looking at how many hundreds and even thousands of times those above them make than everyone else…they look at the people just below them, getting poorer and poorer. Republicans have instilled such a level of contempt in people for unskilled laborers and the poor, that they do the work of justifying paying them less than enough to survive for the party.
Bear in mind, we're not talking about people who don't work; we're not talking about people who earn a lousy living, but a living. We're talking about people who work hard, and do not earn enough for the basic necessities. And as far as Republicans are concerned, this is good enough: the unskilled laborer's comfort, standard-of-life, independence, self-respect, health and ultimately life are worthy of only disdain. He is a failure by virtue of being unskilled, and as such deserves contempt. A cheap Big Mac is more important than the person making it being able to afford to pay his rent and put food on the table after working 40 hours a week.
This article does an excellent job of going on to explain how Republicans use lies to convince fools to act and vote against their own interest. Click through for the rest.
From NY Times: Against a backdrop of growing impatience across Europe with Israeli policy, Britain's Parliament overwhelmingly passed a nonbinding resolution Monday night to give diplomatic recognition to a Palestinian state. The vote was a symbolic but potent indication of how public opinion has shifted since the breakdown of American-sponsored peace negotiations and the conflict in Gaza this summer.
Though the outcome of the 274-to-12 parliamentary vote was not binding on the British government, the debate was the latest evidence of how support for Israeli policies, even among staunch allies of Israel, is giving way to more calibrated positions and in some cases frustrated expressions of opposition to Prime Minister Benjamin Netanyahu's stance toward the Palestinians.
Kudos to the UK for calling out Butcher Ben. I bet our own Pat A had something to do with this.

From Upworthy: So, yeah. Beer is kind of amazing.
This video got me wondering why all that beer consumption did not spur any evolution in Bubba Bagger, who continues his devolution toward the swamp. Then it hit me, just like yeast is the ingredient needed to make beer, Bubba has a missing ingredient. Brain cells.

Cartoon: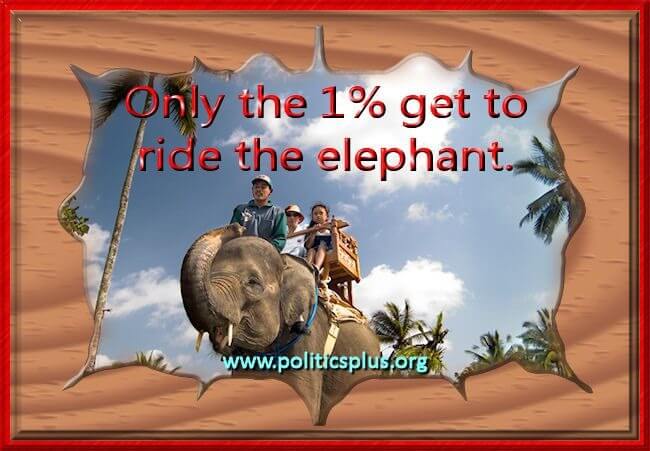 Vintage 10/2011