I'm writing for tomorrow, day 176.  I spent most of the day finding a video made by the newest board member of my prison volunteer group.  He was speaking against the death penalty, from perspective of the murder of his father.  I'm used to getting things converted to use ON the web, not to use OFF the web , but I had to convert it and burn it onto a DVD.  It's for my group's Victim Impact Meeting on 23rd, which he is unable to attend. To get it approved I have to turn it in to the prison tomorrow, when I'm there for my normal volunteer work.  I never play DVDs so, when done,  I had to find a neighbor with a DVD player to make sure it would work somewhere other that my computer.  Tonight is a Holy Night in the Church of the Ellipsoid Orb, and my fantasy team has to beat back the thunder-toed Canuck.  I'm hoping that I can get articles for Wednesday prepared before I leave tomorrow.  Then when I get back from prison, I can crash and post them when I wake up.  We'll see.
(Late update:  she sasquatched me in the last minute of the last game)

Jig Zone Puzzle:
Today's took me 3:51 (average 4:43).  To do it, click here.  How did you do?
Short Takes:
From Daily Kos: This is incredible:
All German universities are now free to Americans and all other international students. The last German state to charge tuition at its universities struck down the fees this week.
Why are they offering such a generous plan?
In explaining why Germany made this move, Dorothee Stapelfeldt, a Hamburg senator, called tuition fees "unjust" and added that "they discourage young people who do not have a traditional academic family background from taking up study. It is a core task of politics to ensure that young women and men can study with a high quality standard free of charge in Germany."
Major Kudos to Germany!  Click through for more.
From NY Times: Among the rolling hills and Spanish moss of Florida's panhandle, voters have long demanded that politicians walk a wobbly tightrope between the two dominant political parties: Lean too far one way and a tumble is all but certain.
Navigating that kind of crossing in this part of Florida, which looks to the South for cultural kinship but still has a solid core of Democratic-leaning voters, is particularly treacherous these days. More than two dozen Blue Dog House Democrats, a near-extinct group of socially moderate, fiscally conservative lawmakers, have been defeated by Republicans or left office since 2010. The congressional district here, Florida's Second, has followed that pattern: Four years ago, Representative Steve Southerland II, a political novice backed by the Tea Party, defeated a longtime moderate Democrat.
But in an election season full of dire predictions for Democrats, the party is pinning one of its few genuine chances to reclaim a House seat on a little-known northwest Florida woman with a well-known name. Voters know her just as Gwen, but it is her last name, Graham, that resonates — a marquee Florida brand brimming with centrist political currency. And her father, Bob Graham, who was a popular longtime United States senator and governor, is usually by her side these days, chewing on pork at a fund-raiser, gobbling peanuts at a rally and extolling his eldest daughter's pledge to put people before party as a Graham Democrat.
She has my support, my endorsement, and if she wins, my deepest condolences over the company she will have to keep for the following two years.
From AlterNet: On Average, Most of Us Got ONE DOLLAR for Every BILLION DOLLARS of New Wealth
A look at the numbers compiled by  Us Against Greed shows how personal it really is. Out of that $5,350,000,000,000 ($5.35 trillion) made since the start of 2013, the bottom 80 percent of America took an average of less than $5,000 each. The richest 6 to 20 percent fared better, taking an average of about $65,000.
Now it begins to heat up. From that $5.35 trillion, the richest 2 to 5 percent took an average of about $343,000. The one-percenters need to be split up into the rich, the super-rich, and the filthy-rich:
—-The more common members of the one-percent (1,068,000 families) made over $1,000,000 each ($1,068 billion total)
—-The .1 percent (108,000 families) made about $4 million each ($480 billion total)
—-The .01 percent made about $40 million each ($480 billion total)
The unimaginably rich Forbes 400 each took, on average, almost $1,500,000,000 ($1.5 billion) since January, 2013.
That brings us to the Final 9 (Gates, Buffett, 2 Kochs, 4 Waltons, Zuckerberg). Each of them  has accumulated, on average, over $13,000,000,000 ($13 billion) since January 2013.
This is just one of four reasons why we should be taking America's inequality very seriously. Click through tor the other three.
Cartoon: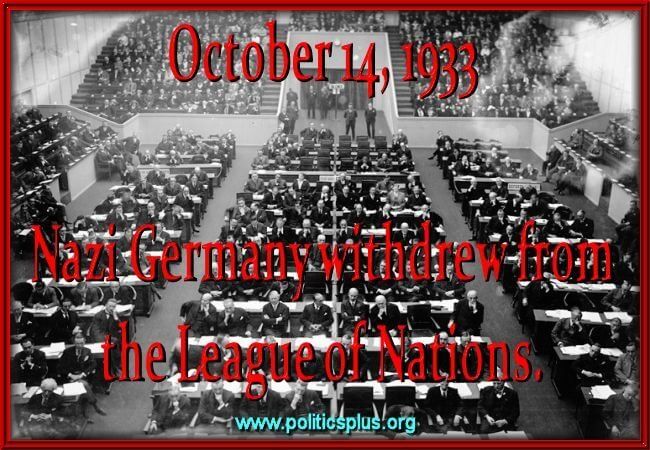 In Like manner, the Republican Party hates the UN and has tried to get us out of it.