Of course I'm still buried with work to do.  I'm waiting for Store to Door to deliver groceries.  Tomorrow I have an appointment to get my MRI results.  It's with my doctor that moved across town, so I'll be gone most of the day.  Expect a Personal Update at most.
Jig Zone Puzzle:
Today's took me 2:39 (average 5:13).  To do it, click here.  How did you do?
Short Takes: (all Kos to save me time)
From Daily Kos: Bill O'Reilly is a terrible, dumb, vicious, hypocrite. Now you might add wife-beater to that litany of the obscenities that come to mind when O'Reilly crosses your radar. Gawker is reporting that, according to documents from O'Reilly's recently lost custody case against his ex-wife Maureen McPhilmy, O'Reilly is not just a vulgar verbally and mentally abusive, bullying type—he's also a physically assaulting type of bully:
According to a source familiar with the facts of the case, a court-appointed forensic examiner testified at a closed hearing that O'Reilly's daughter claimed to have witnessed her father dragging McPhilmy down a staircase by her neck, apparently unaware that the daughter was watching.
O'Lielly must have a Republican reason for such a Republican crime. Could it be that she demanded to wear shoes?
From Daily Kos: Today the Arizona legislature did what no other state in the nation has been mean-spirited enough to do: they cut lifetime welfare benefits to one year for everyone — adults and children, the physically and mentally disabled. Most states have a five-year limit, while thirteen others impose a two-year cutoff. Texas (of course) has a flexible limit that can be as short as one year, but even children are exempt in the Lone Star State. Not so for Arizona! We're Number 1!
As a result, the Arizona Department of Economic Security will drop at least 1,600 families — including more than 2,700 children — from the state's federally funded welfare program when the budget year begins in July.
It does not matter to Arizona Republicans that the federal government is paying for the aid. What does is that they get to starve hungry children.
From Daily Kos: Wired put together a very interesting piece on the renewable energy company Vortex. They are now field testing bladeless wind energy turbines.
Instead of capturing energy via the circular motion of a propeller, the Vortex takes advantage of what's known as vorticity, an aerodynamic effect that produces a pattern of spinning vortices. Vorticity has long been considered the enemy of architects and engineers, who actively try to design their way around these whirlpools of wind. And for good reason: With enough wind, vorticity can lead to an oscillating motion in structures, which, in some cases, like the Tacoma Narrows Bridge, can cause their eventual collapse.
Wooo Hooo!!! Some good news for a change!!
Cartoon: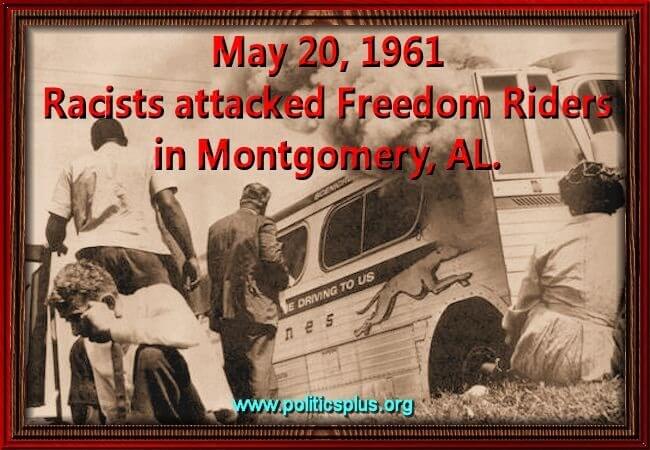 The attackers were the people the Republican Party embraced and supported, as part of their Southern Strategy.