I'm writing for tomorrow and feeling quite tired after yesterday's appointment, so I'm going back to bed to try catch up on rest.  If all goes well, I'll be blogging more normally this weekend.
Jig Zone Puzzle:
Today's took me 4:29 (average 5:34).  To do it, click here.  How did you do?
Short Takes:
From Upworthy: A Sexist Reporter Tried To Box Her In, But She Took Everything And Threw It Right Back In His Face
The show "Scandal" is full of pioneering moments for strong female characters on television, exemplified by this truly kick-ass response from Lisa Kudrow's character, Congresswoman Josephine Marcus, to a reporter who tried to … well, just take a look and get ready to high-five someone.
Magnificent. We need to start seeing that more in real life, not just TV fiction.
From YouTube and YouTube: John "Two Inch" Boehner (R-Whiskey) made two statements just hours apart. First he promised two kids he'd do everything in his power to pass immigration reform this year.
Then that lying sack of shit Republican (apologies for insulting shit) announced that he opposes it and will not allow a vote on it.
Agent Orange is the Speaker of the House. All he has to do to keep his promise to those kids is to bring it to the floor, where it has the votes to pass.
From Mediaite: Senator Elizabeth Warren got on the Senate floor on Wednesday to charge that her Republican colleagues are still so bitter about the election results last year, they are doing everything within their power to "nullify" the results of that election by fighting President Obama at every turn, including filibustering Cabinet and judicial nominees.
Warren reminded Republican senators that they may hate the policies Obama's pushed for, but he ran for reelection on them and won handily. Warren called them out in particular for blocking Obama's nominees to fill the vacancies on the D.C. Circuit Court, explaining that this is a constitutional duty of the president, and "there is no clause that says 'except when that president is a Democrat.'"
Is that telling it like it is or telling it like it is? But long before Lizzie ever said so, I said so!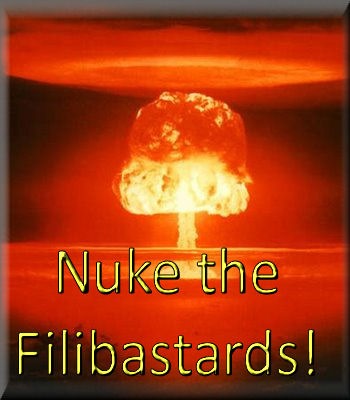 Cartoon: