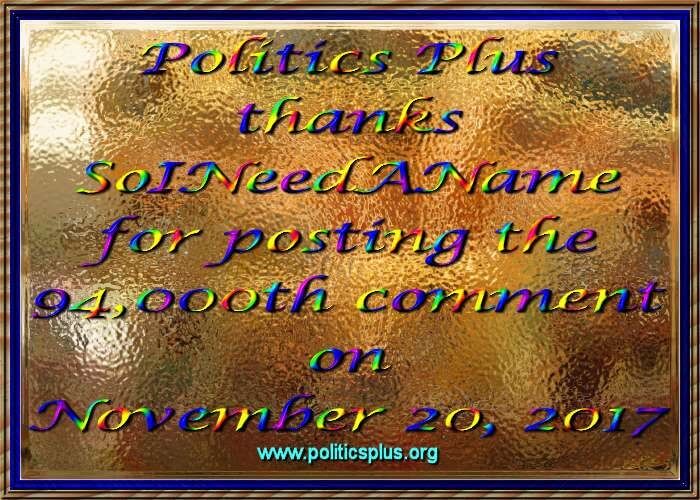 This is Nameless' ninth Big Mouth Award, having won in September 2010, May 2010, July 2011, August 2011, December 2012, January 2015, July 2015, and July 2017. And this is the second he's won since becoming a Politics Plus Administrator with authority equal to my own. He regularly publishes hilarious "Friday Fun" articles. His comments add to the content of my and others' articles with many useful links and graphics. Others have followed his example, improving the site even more.  His sense of humor is superb!  We could not be anywhere near as good without him!
So, please heap all the praise and kudos on him that he so fully deserves!!
Tell the squirrels to eat the nuts from his gutters.
RESIST THE REPUBLICAN REICH!!