I have time to do a little more than I thought I would, but this is still today's only article from me.  I'll publish it after I return from my appointment with Megan.  I leave in an hour.
I'm back.  My 30 minute appointment took only 5 hours.  Megan agreed that I was right to discontinue Cymbalta and is putting me on Lyrica next.  It should come in mid-week, and I can take Gabapentin in the meantime.  I am sooooo pooped!!
Jig Zone Puzzle:
Today's took me 4:52 (average 5:51).  To do it, click here. How did you do?
Short Takes:
From KP Daily Funnies: Colbert takes on Gary Johnson
What a fool! Jill Stein is smarter, but still has no chance to win. It's too bad she's in Putin's (R-RU) pocket for his pro-Trump propaganda.
From The New Yorker: Asked at a town-hall meeting on Wednesday to name his favorite foreign leader, the Libertarian Presidential candidate Gary Johnson seemed stumped at first before finally responding, "Obi-Wan Kenobi."
The host of the town hall, MSNBC's Chris Matthews, initially appeared taken aback by Johnson's answer, but the former New Mexico governor went on to defend it vigorously.
"Obi-Wan Kenobi is a Jedi Master, Chris," Johnson said. "More than anyone else, he taught me that the Force is already strong with me."
LOL Andy, but you and Colbert are after widdle Gary?!!? The SPCI is going to get you both!!  That's Society for the Prevention of Cruelty to Imbeciles!!
From Daily Kos: PBS and The Huffington Post have uncovered video evidence of Donald Trump's long-held beliefs that he (and people like him) are genetically superior:
Barf Bag Alert!!
Do you know of anyone else with similar views on Eugenics? Do you remember what happened?
Cartoon: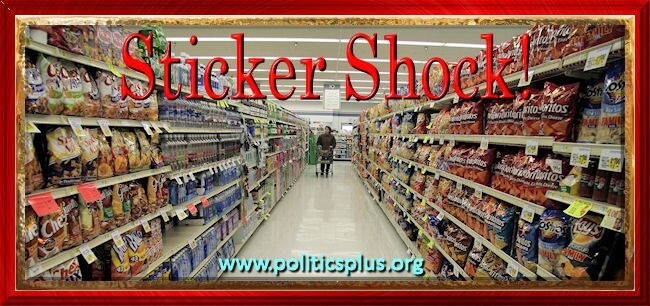 Originally published 9/30/2011.  Still just as valid today, if not more so.