I have been out much of the day and felt compelled to get my knee elevated, which turned into a cat nap. That explains the lateness of this post. Part of the stats work is prooving a challenge as the grapghics don't want to transfer properly. Tomorrow is physio too which should be fun.
Puzzle — Today's took me 3:19 (average 5:13). To do it, click here. How did you do?
Fantasy Football
Points
Rank
Team
W-L-T
Pct
Stk
Waiver
For
Against
1

Monster Mashers

9-3-0
.750
W2
10
1,210.94
864.04
2+2

BALCO Bombers

8-4-0
.667
W1
9
1,117.00
939.56
3+2

MittsMagicJock

8-4-0
.667
W3
8
1,170.02
962.44
4-1

Progressive Underdogs

7-5-0
.583
L1
7
1,178.52
1,085.96
5-3

Lefty Hillbillies

7-5-0
.583
L1
6
1,125.36
1,020.62
6+1

Size 9 Stompers

6-6-0
.500
W1
5
1,030.46
1,063.16
7-1

Purple Demon

5-7-0
.417
L2
4
1,088.10
1,172.86
8

TomCat Teabag Trashers

4-8-0
.333
L1
3
1,046.28
1,223.12
9

Playing without a helmet

4-8-0
.333
L5
2
965.82
1,174.30
10

endthegop

2-10-0
.167
W1
1
806.66
1,233.10
* Rank change shown is from week 11 – 12
Short Takes
Alternet — For decades, we've recruited, trained and armed tribal groups to fight against governments we don't like. We've overtly or covertly appointed hundreds of dictators, war criminals, drug lords and terrorists. In the past, it was all about the Cold War. Now it's all business. We're picking dictators to suppress their people so we can rape their natural resources.
In the 1980s, we helped Pakistan and Saudi Arabia overthrow Afghanistan's socialist government. In 1976, it was Argentina. In 1964, it was Brazil and General Castelo Branco who reigned over that country for a brutal 20 years. … And the list goes on, El Salvador, Ghana, Greece, Guatemala, Haiti, Honduras, Indonesia, Iran, Iraq, and still counting.
We created terrorism.
We're feeding the terrorist ideology with every panic-driven bonehead move we make.
Click through for the rest of the article. On 24/11/2015, I posted a Truth in Media video about the origins of Daesh, an origin that was largely brought about by the US and its actions in the Middle East. And those types of actions were common in various areas around the globe over many decades. It is well past time for the US to stop its own form of terrorism.
Daily Beast — Here are two local lawmakers who embody the "hate machine" that has become the Republican Party. Click on the links that are their names for their stories.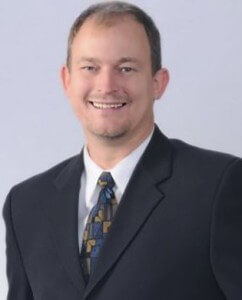 An Iowa GOP lawmaker running for Congress is one-upping Donald Trump, proposing that the U.S. execute undocumented immigrants who repeatedly cross the border after committing crimes.
An Iowa Republican running for Congress has finally figured out how to deal with undocumented immigrants who commit crimes: Execute them.
Like leading Republican presidential candidate Donald Trump, state Sen. Mark Chelgren says he would build a fence to control who enters and leaves the United States. But when immigrants cross the border illegally, commit a felony stateside, and then get deported, Chelgren proposes that those individuals should be executed if they enter again illegally.
The lawmaker's plan, which he shared with the Knoxville Journal-Express for a profile on his fledgling congressional campaign, may seem like the loony fantasy of a local politician. But Chelgren's rhetoric fits right in with bile-spewing elements of the right that now appear to have been mainstreamed with the rise of Trump, who famously claimed that many undocumented immigrants are "rapists" and "criminals."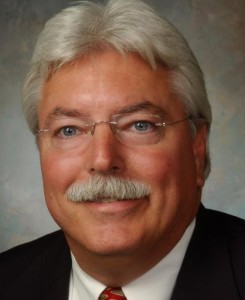 [Alan] Harper, a Republican legislator in Alabama's state house (representing Pickens and Tuscaloosa counties), shared an important announcement with his 2,551 Facebook friends on Monday: beware any local business not owned by white, religious people like himself, because they are funding terrorism in the Middle East.
"As you travel during the holidays or any other time, please try to shop and purchase gas and other items at American owned stores," he advised, agreeably enough.
From there, his tone changed somewhat.
"The [convenience] stores/tobacco outlets, etc. with the lights around the windows and doors are not owned by God fearing Christians. In large part, these stores are owned by folk that send their profits back to their homeland and then in turn use these funds against our country to create turmoil, fear and in some cases death and destruction."
Is this what it means to be a part of the land of the free and the brave? What I see are two frightened men that take their white privilege past the point of no return. What I see are two xenophobes inciting others to xenophobia. Sad and maddening.
My Universe — Looking at life from all angles!