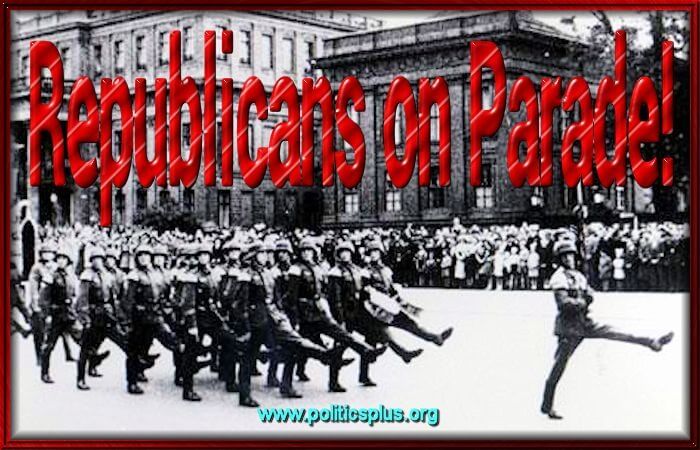 Here is the ninety-sixth article in our Republicans on Parade series, featuring individuals who personify what the Republican Party has become. Today's honoree is Republican Federal Judge Paul Maloney. He is so honored for ignoring the Constitution to rule based in Republican Supply-side pseudo-Christian hate and homophobia.
In what can charitably be described as an idiosyncratic reading of the First Amendment, a George W. Bush-appointed federal judge in western Michigan held that businesses can discriminate against LGBTQ customers so long as they explain why they did so on Facebook.

Prior to Judge Paul Maloney's Friday opinion in Country Mill Farms v. City of East Lansing, it was well understood that the First Amendment does not protect business owners who post signs announcing "blacks need not apply" or "we don't serve women here." As the Supreme Court once explained in a related case, "discrimination in employment is not only commercial activity, it is illegal commercial activity," and "we have no doubt that a newspaper constitutionally could be forbidden to publish a want ad proposing a sale of narcotics or soliciting prostitutes."

Yet Judge Maloney's opinion does not simply disregard this longstanding rule, it suggests that a business that is actively engaged in discrimination can immunize itself from the law simply by writing about its discrimination on Facebook… [emphasis added]
Inserted from <Think Progress>
The notion that, if Republican Supply-side pseudo-Christians, the exact opposite of real Christians, should spew the evidence of their crimes on Sphincterbook, let alone that doing so makes it legal, is so absurd that only a Republican could do such a thing.
RESIST THE REPUBLICAN REICH!!