Maybe a little old-hat by now, but if you think I'm going to pass up a literal once-in-a-lifetime chance to revisit last Monday's total solar eclipse here in KCMO – well, you'd need another think.  But I will try to find a few outlier photos and experiences.
From here in the KCMO Metro, we were just barely in the "Totality" path – and it was totally awesome!
Of course we all prepared for the main event in our own unique ways.
Well, at least those of us with IQs above room temperature …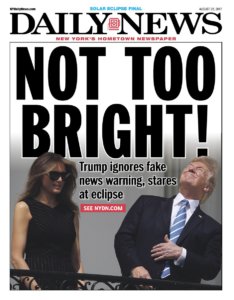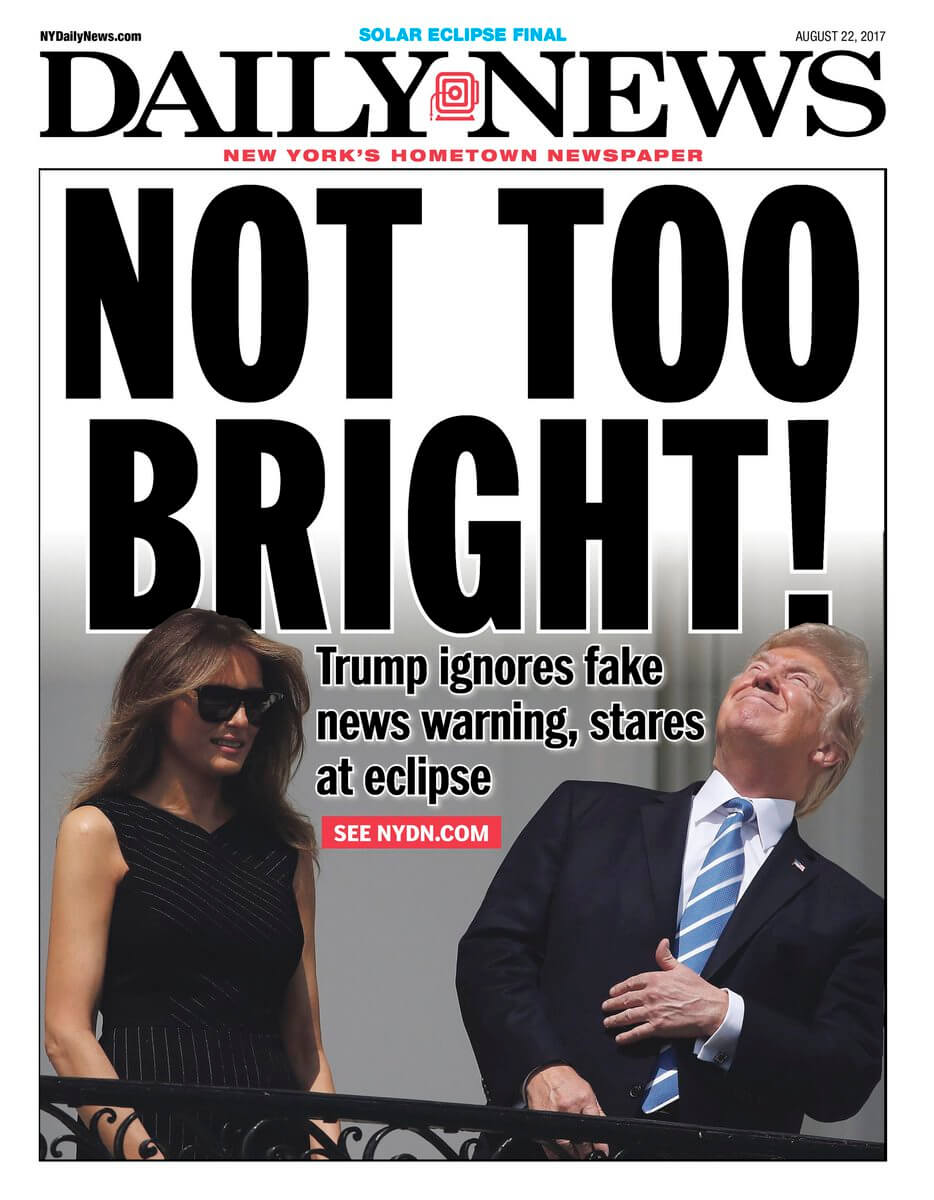 (If you're going to make yourself go blind, folk wisdom would have us believe there's a more enjoyable way of doing it …)
But it was well worth it!  So let's enjoy some of those gorgeous composite photos that everyone "Ooohhhs"  and "Aaahhhs" over.
And this is the only one I know the location of – it's from Nashville: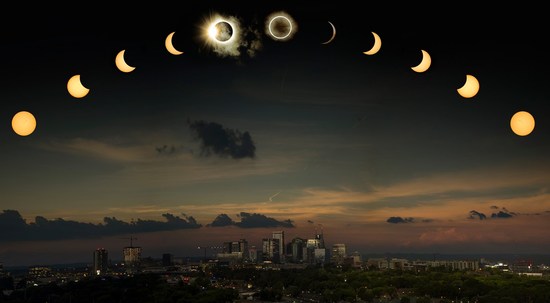 And leave it to NASA to "WOW!" our socks off.  This GIF is taken from the Solar Dynamics Observatory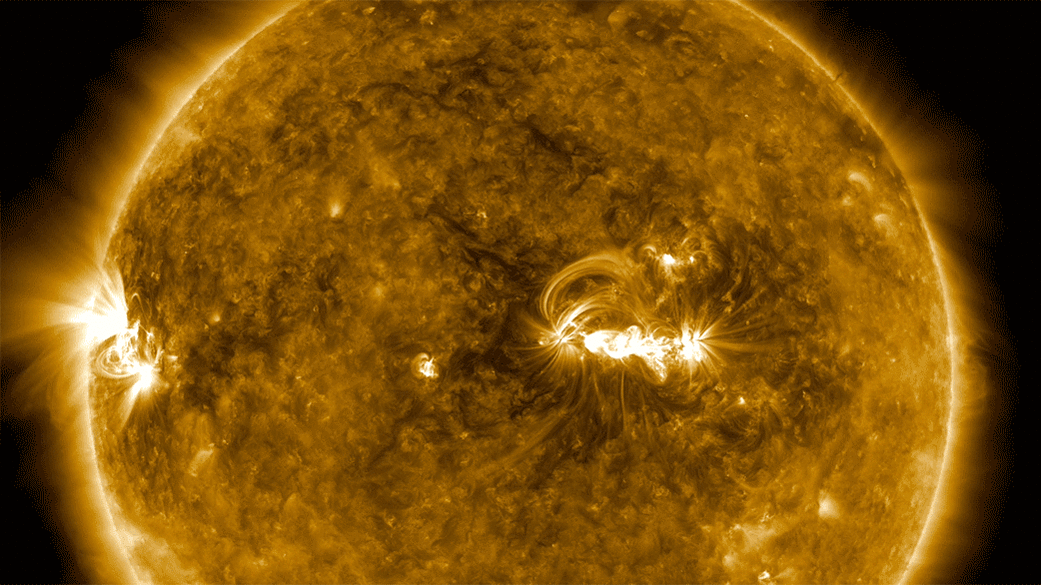 And here's a composite of the International Space Station crossing the sun during the eclipse – it's the "little H"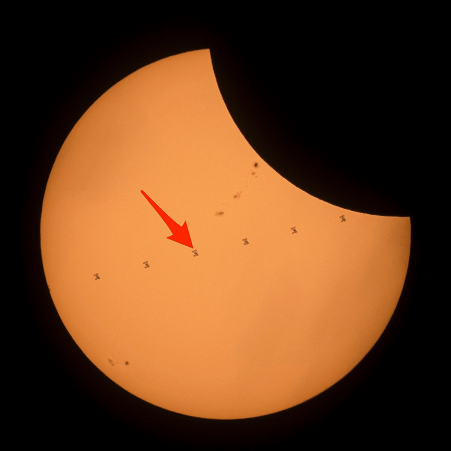 I shouldn't say "little" because the Space Station weighs 450 tons and is about as wide as a football field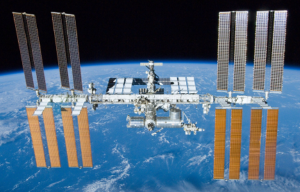 And thanks to NASA we were actually able to track the shadow of the moon as it crossed over the continental United States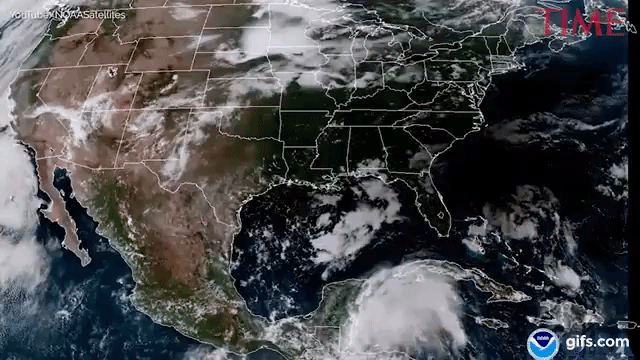 Of course you didn't need to be a rocket scientist to enjoy the solar eclipse – or even have those special glasses to protect your eyes.  All you needed was a pinhole projector and a screen.  And people were inventive with both.
Colander
Frying Pan with Water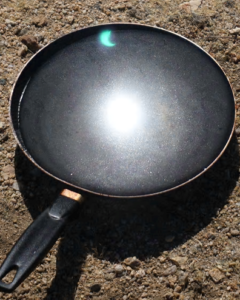 Binoculars
Your Hand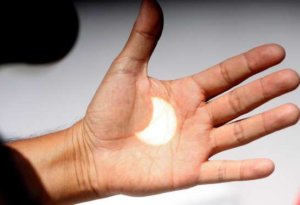 Even a Slice of Bread
But one of my favorite effects were the thousands of pinholes provided by the leaves from the woods that abut my backyard creating thousands of crescents.  (This is not my video – it's from the 2012 eclipse – but it's a very good facsimile to what I saw on my patio.)
Some folks were either lucky in both timing and location – like capturing jet contrails right before (or after – I can't tell) totality …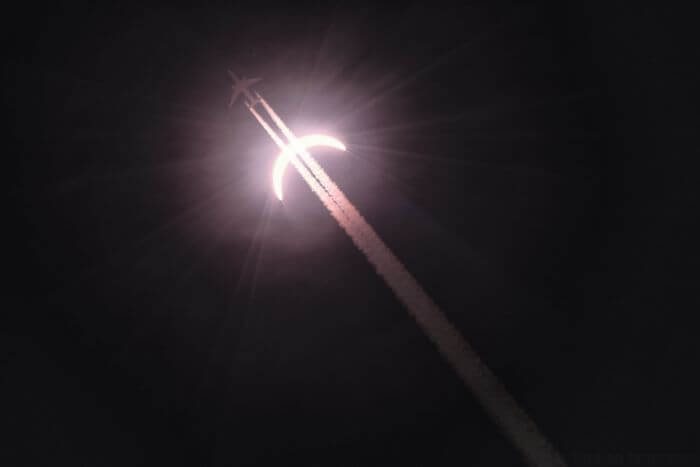 While others worked literally for days to position themselves exactly where they needed to be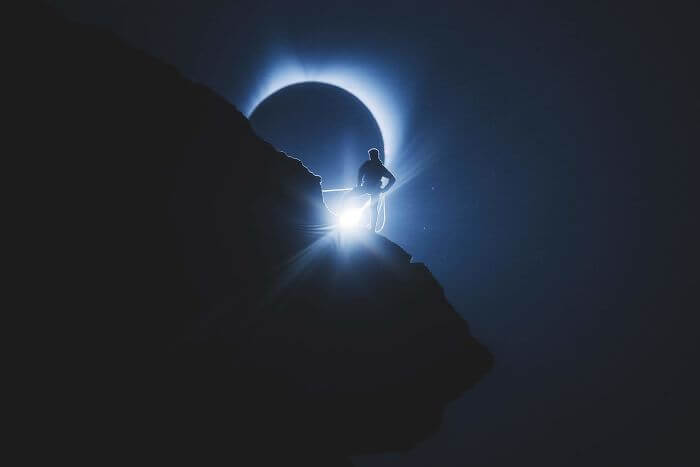 That mountain climber is photographer Ted Hesser who said it took him and  his team four days of practice before they found the perfect location to get that shot.  And as he proudly proclaimed, "We nailed it!"
(The Link to his Welcome – Home Page opens with that photo)
Maybe I shouldn't have said "once-in-a-lifetime".  There's another total solar eclipse coming our way on April 8, 2024!  And from this NASA interactive map of its path, you can see it's not all that from KCMO.  Are any of you close by to its path?
https://eclipse.gsfc.nasa.gov/SEgoogle/SEgoogle2001/SE2024Apr08Tgoogle.html