I honestly believe that this week will mark the downfall – and removal – of Twitler from office.  The utter ugliness of the "Unite the Right" rallies this past  Friday night and Saturday ending in tragedy when a homegrown domestic terrorist murdered Heather Heyer, an innocent protestor, is something we've all witnessed.
Twitler's abysmal response to it leads me to believe this is the beginning of his end-days.  But there are so many tangents involving this horrific week I decided that it's too difficult to find a single, unifying thread for a relatively short post – so I've chosen to do a potpourri approach to capture some of the highlights (there were some), lowlights (there were many) and even a few that hopefully will make you smile if not chuckle out loud.
As we know, the ostensible "reason" the white supremacists, KKK and neo-Nazis united to put on their rallies was the removal of a statue honoring Robert E. Lee.  And yesterday Twitler announced he is foursquare against "the removal of our beautiful statues and monuments".
This I find very odd because all those Confederate statues and monuments celebrate LOSERS!  I thought Twitler did not like LOSERS!
But I did enjoy the inventive approach of someone in Phoenix decorating a Confederate monument there (Phoenix?  That surprised me, too) with a "2nd Place – Participant" banner, adding "You Lost – Get Over It"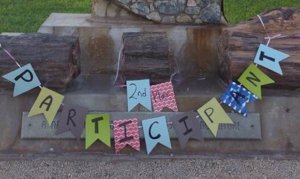 We've all seen the photos and films of the Friday night Tiki torch rally …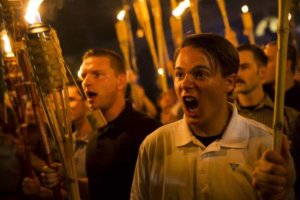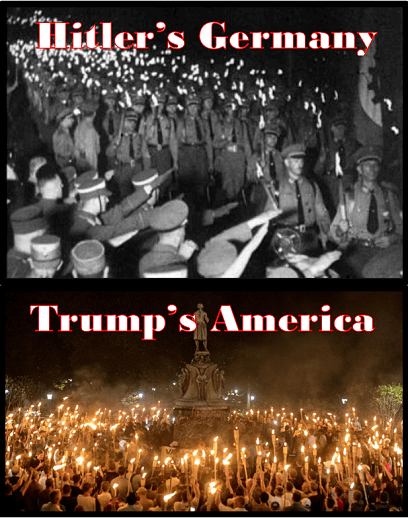 Now I will admit they've gotten rid of the sheets and updated their uniforms, but …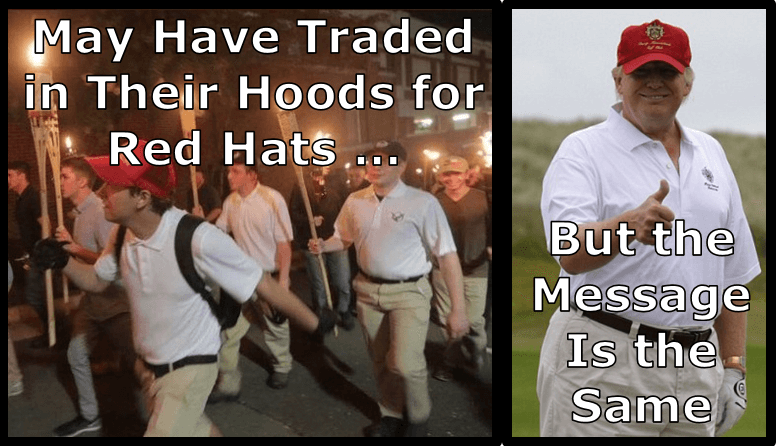 I think we all knew that Twitler's reading of a ghostwriter's measured remarks from a Teleprompter on Monday in response to the domestic terrorism could not last.  And sure enough, by Tuesday he was again revealing his true white supremacist self with that "Both Sides Do It" crap while claiming that some of the Nazis are "very fine people".
So let's take a closer look at what I thought we all believed were the "Good Guys" …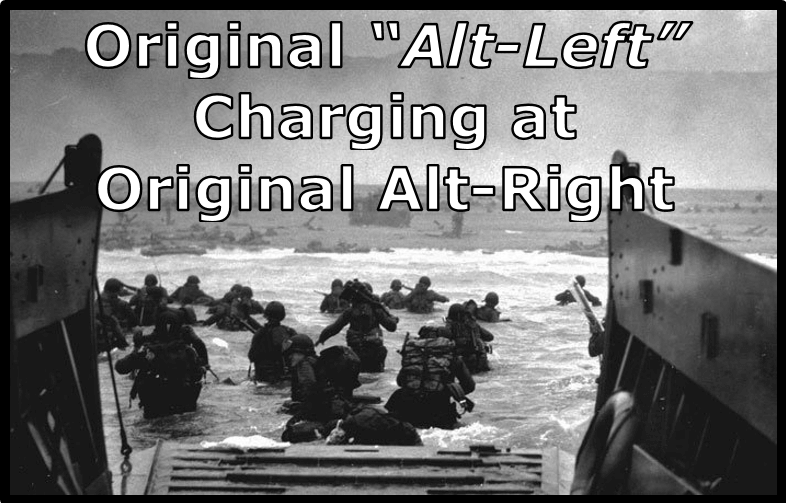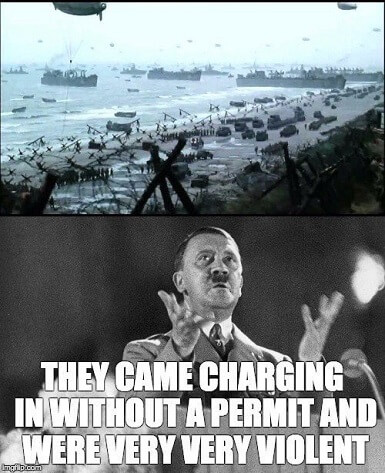 Yep – turns out we WERE right … change that to CORRECT.  And again, the "Good Guys" had some inventive responses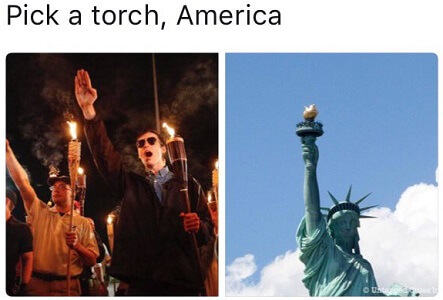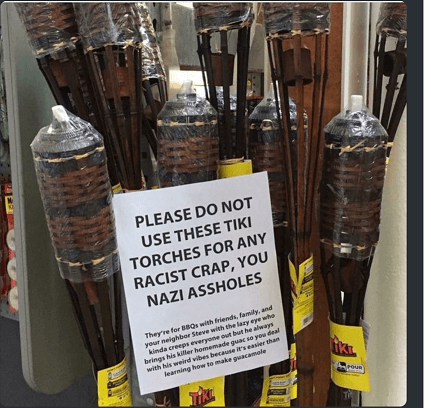 And yet Trump still doesn't seem to understand he's backing LOSERS!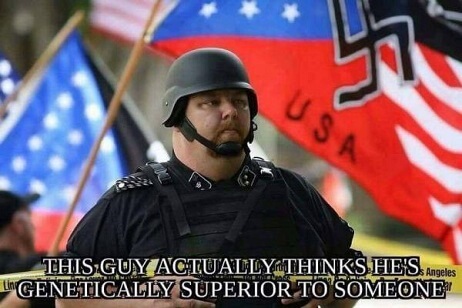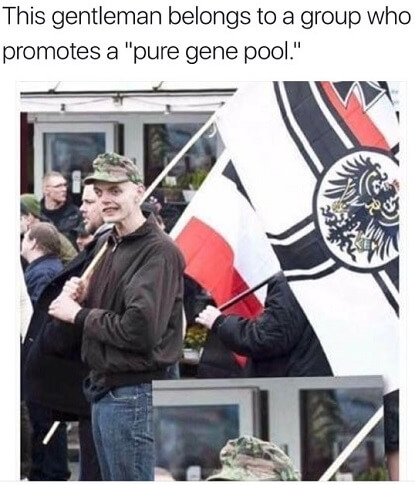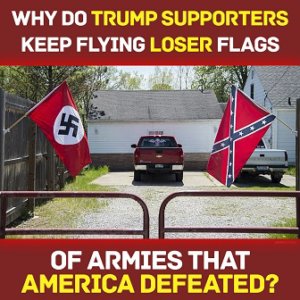 So to help him out I think it behooves us to provide him with a very, VERY simple algorithm flowchart that even he should be able to understand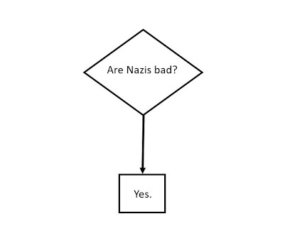 On the bright side, it seems the media folks have finally realized they should have never engaged in all their false equivalency trying to normalize the evil that is Trump-incarnate during his campaign against Hillary …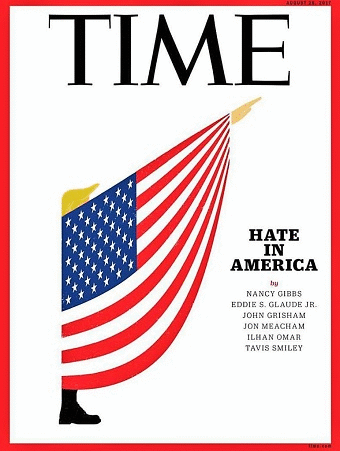 Hopefully they – and at least some republicans – will read the tea leaves and recognize their failings …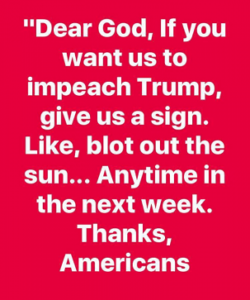 And rid our country of this pestilence …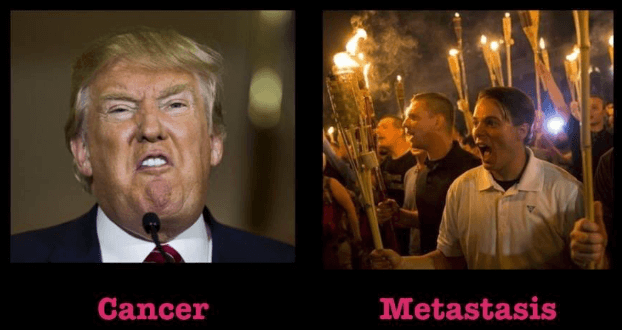 So reasonable voices, like those at the University of Virginia candlelight vigil honoring Heather Heyer,  may rise again …