No doubt you probably have seen most – if not all – of the fun photos from Chris Christie shamelessly enjoying New Jersey's Island Beach State Park as his own private paradise for the Fourth of July weekend, while denying access to other Jerseyans.  (I Googled it – that's what they're called.)  But I felt it'd be good if we preserved that meme for posterity.
To remind you what the Christie Klan clan decided they – and they alone – were entitled to …
[NOTE: You can right-click or scroll-click a photo to open it as a full-sized photo in a separate Tab]
Of course you knew it would give rise to some great memes, so let's enjoy a few:
Keying in on his role in Bridgegate, here he is blocking a couple lanes of traffic on the George Washington Bridge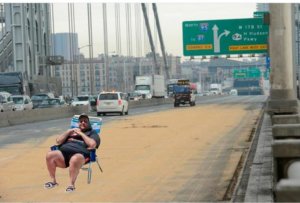 Since it was a holiday, he felt entitled to take time for some fun.  Here he is clearly enjoying listening to Elvis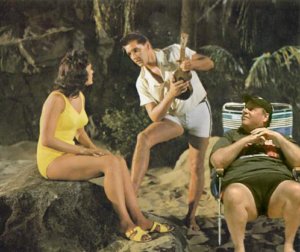 It appears he really does like going to the movies …
Sound of Music
From Here to Eternity
Planet of the Apes
Jaws
Up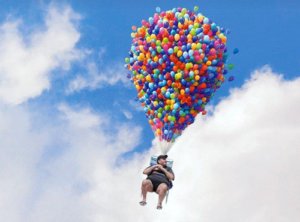 Forrest Gump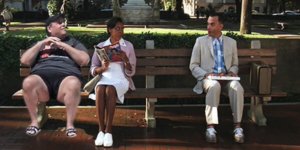 But it wasn't all fun and games.  He was busy keeping an eye on developments at D-Day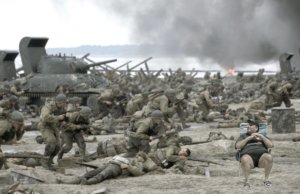 And helping out in the Oval Office (I'm sure he figured that if Kellyanne Conway can put her feet up on the couch, he can bring a beach chair in)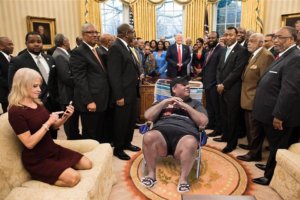 But that wasn't the only the only time with Twitler.  He "grabbed" some more time with him, along with Billy Bush and Arianne Zucker, during that infamous X-rated Access Hollywood interview (no doubt loaded down with plenty of Tic Tacs)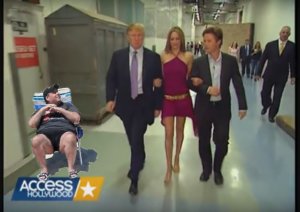 And he was there in the Situation Room helping Pres. Obama and Hillary when they masterminded the removal of Osama Bin Laden.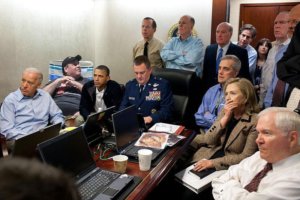 Not surprising that most Jerseyans were NOT pleased that he had created a private island paradise for just him and his family – so they took to the air to share their displeasure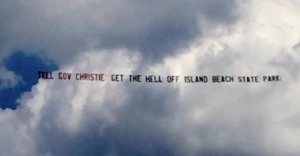 And you would think that being such a shameless, self-absorbed A-hole would make Christie feel repentant …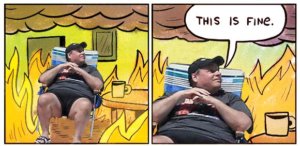 But you'd be wrong.  Just like Twitler, this is how he sees himself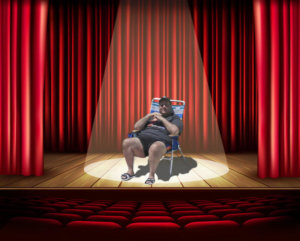 But Jerseyans had the last laugh when The Bikini Boys did a great sand sculpture of him on July 4th
There's an Instagram by them doing a 360 degrees around the sculpture.  And apparently the link to it embeds Instagram stuff – never tried it before:
THE END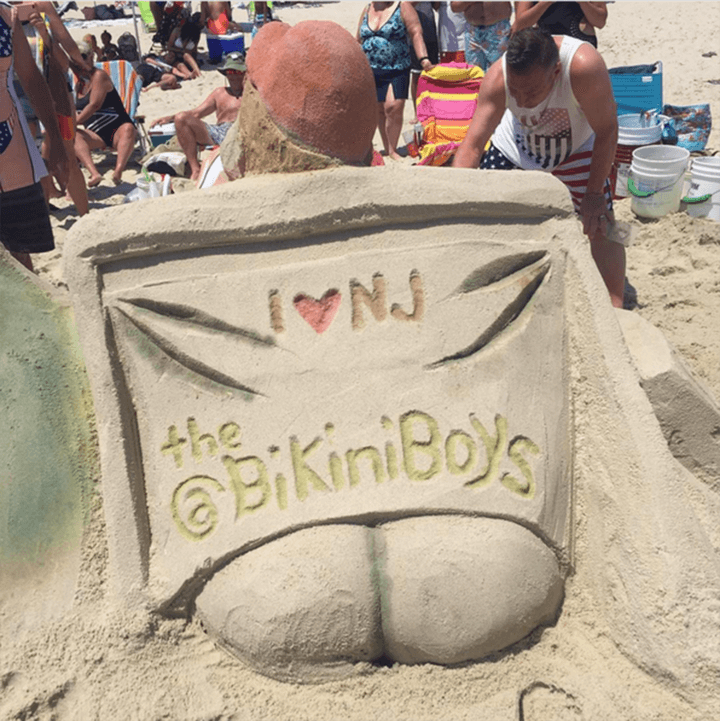 …
Off Topic: I really enjoyed how the wife of Poland's Pres. Duda "handled" greeting Twitler yesterday.  Just look at that face after her great maneuver.  That was  NOT the face of a Happy Camper on our "Dear Leader" afterwards …