Was planning on doing this one last week – but instead I had to head up to Illinois to refill and restock my Mom's meds. (And unfortunately 3 of the 4 prescription meds she takes had run out of refills, so they all needed new authorization. What a hassle!)
Obviously science has been a big part of my life. I know, I know – it's a large part of EVERYONE'S life. But unfortunately, we've not done a good job of convincing Twitler and his Luddite minions of that fact.
Which brings us to the recent March for Science. A March that was joined by millions not just across our country – but around the world. It was great to see people marching to acknowledge the role that science, in its broadest sense, plays in bettering our lives. So I thought I'd share some of my favorite signs from the March – some funny, some serious and some very clever.
Let's start with a clever one that takes some familiarity with the building blocks of chemistry, because someone decided to add a new element to the Periodic Table: "Wtf"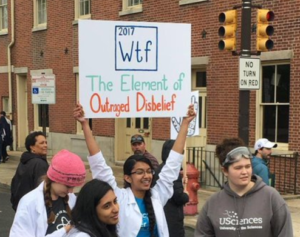 But the disbelief that Twitler's troglodytes have so poisoned the academic arena that we actually had to have a March for Science was a common theme in several signs: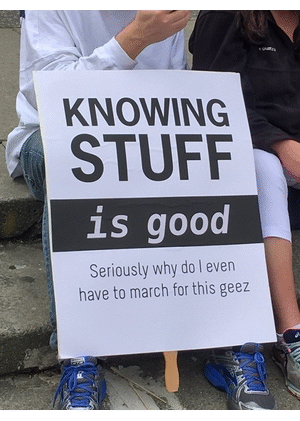 So maybe we should start with the Serious Ones: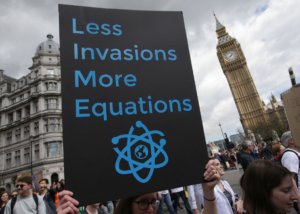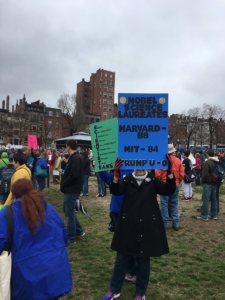 [Maybe hard to read. It was from the Boston March:
Nobel Science Laureates
Harvard – 118
MIT – 84
Trump U – ZERO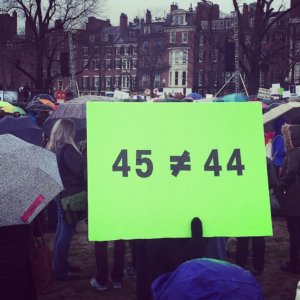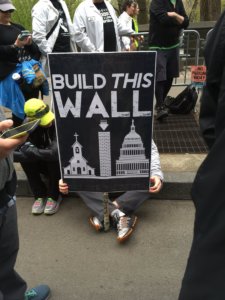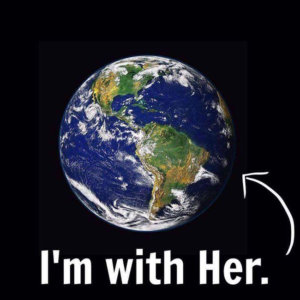 And one my centenarian Mom would love: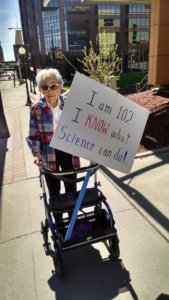 Some Funny Ones: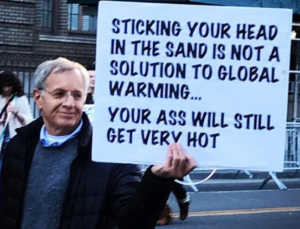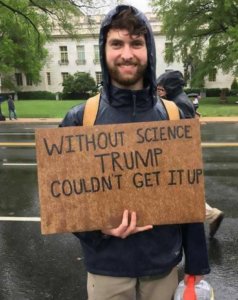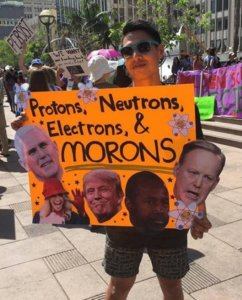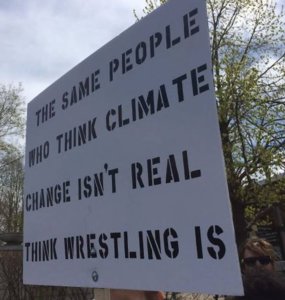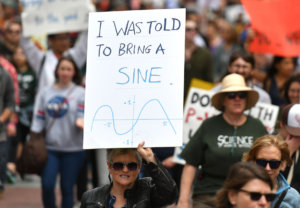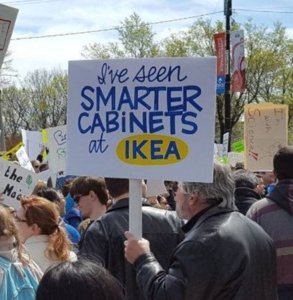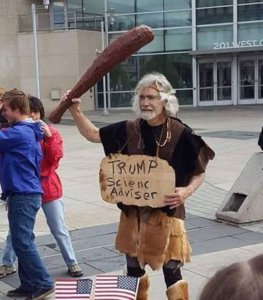 Some Clever Ones: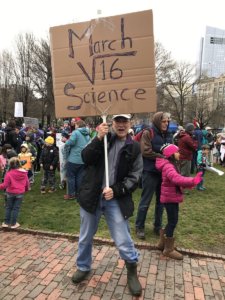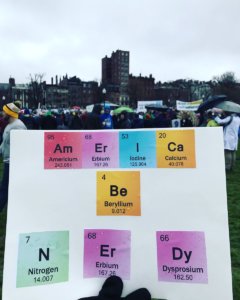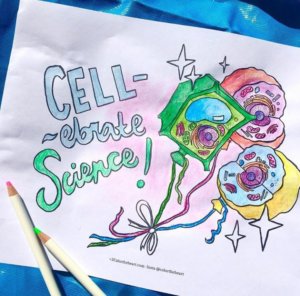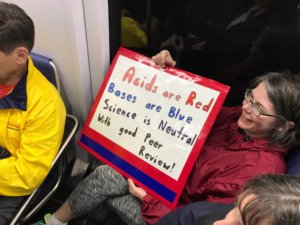 And two head-scratchers that were so clever it took me a while to figure out. (Full Disclosure: Along with the help of Google for the first one)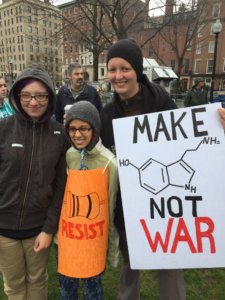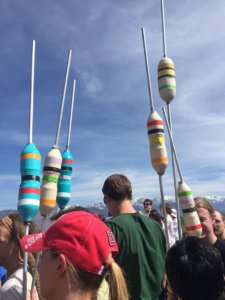 Proudly post your answers in the Comments.
And for all of Twitler's knuckle-draggers who hated that millions joined the March for Science to protest Twitler's policies, I'll close with the wisdom of Albert Einstein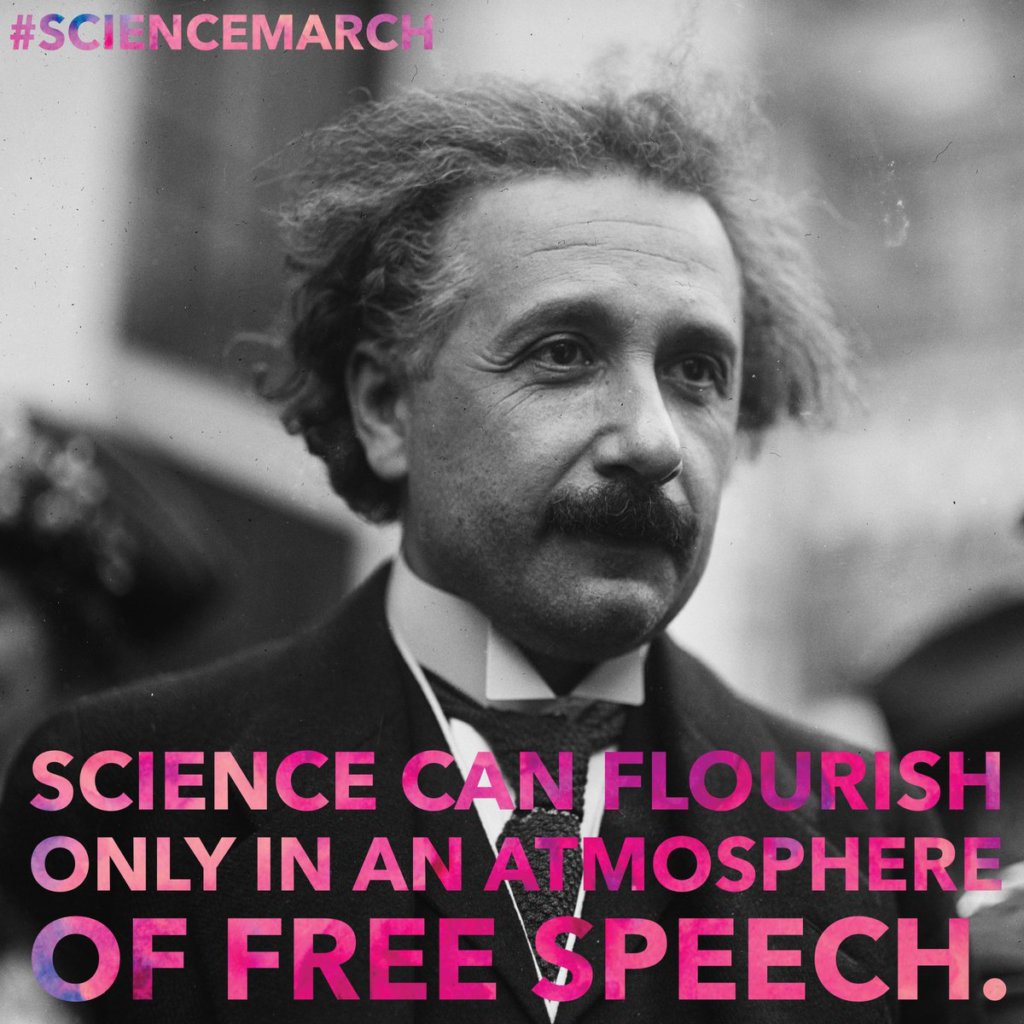 **********************************
SIDEBAR:
My "Friday Fun" posts tend to be heavy on the graphics. I made the photos the "Medium" size to take up less real estate. Would you rather I keep them formatted individually – or as a scrolling GIF like the one close to the top?
I can make the GIF larger than the individual photos, and I think the 3.5 second timing is about right. But you cannot stop it like a slideshow if you want to look at just one of the photos.
If you do click on one photo, it will open it in another window, and hangs an additional second or two longer – but then starts scrolling again.
Makes no difference to me, but I'd appreciate your input in the Comments as to individual (takes up more space) versus GIF (less space, but less "control"). And is 3.5 seconds too fast, too slow or about right?
Thanks