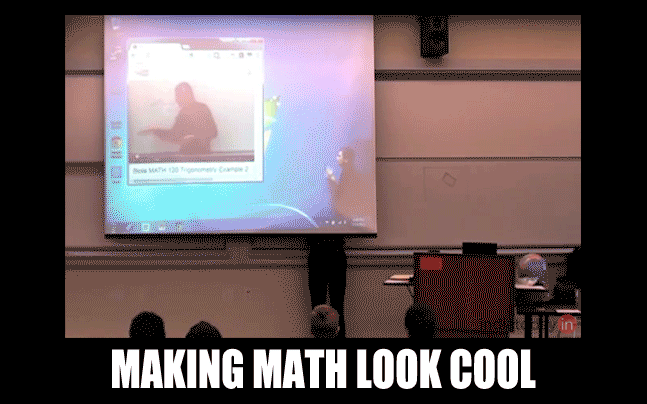 A few days late, but I just can't resist a good April Fools' Day prank – and Math & Computer Science professor Matthew Weathers of Biola University in California has honed his pranks to a fine art-form!
He began about 7 years ago using a Halloween prank to liven up his lesson, but decided that they're better suited as an April Fools' Day joke. And he has really become a master.
The class starts as any typical college math class does. (zzzzzzz) And like most teachers, he frequently uses a video screen for a lesson. But for Prof. Weathers, the screen morphs into his stage – and before you know it, things escalate rapidly when a twin "Professor" in the video starts interacting with the real one!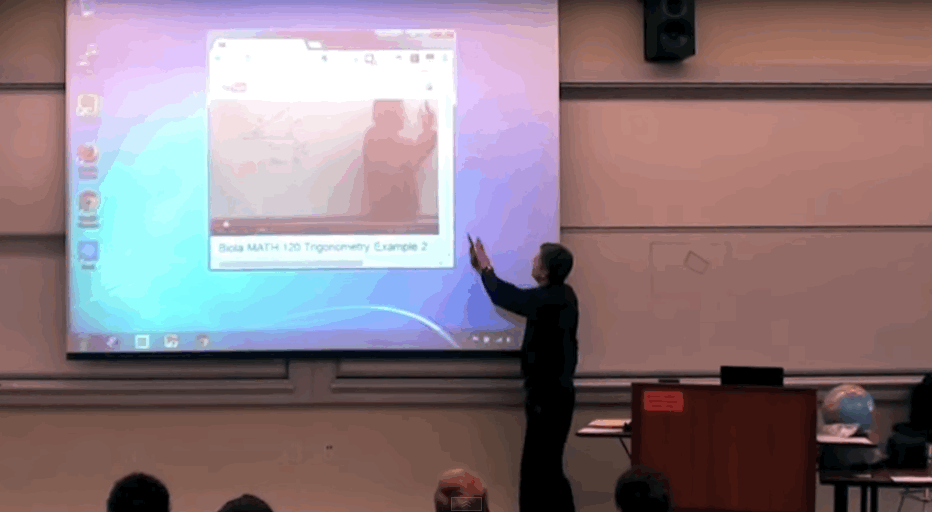 Sometimes he's in front of the screen, and sometimes he goes "inside the screen" to "become" a part of the video itself.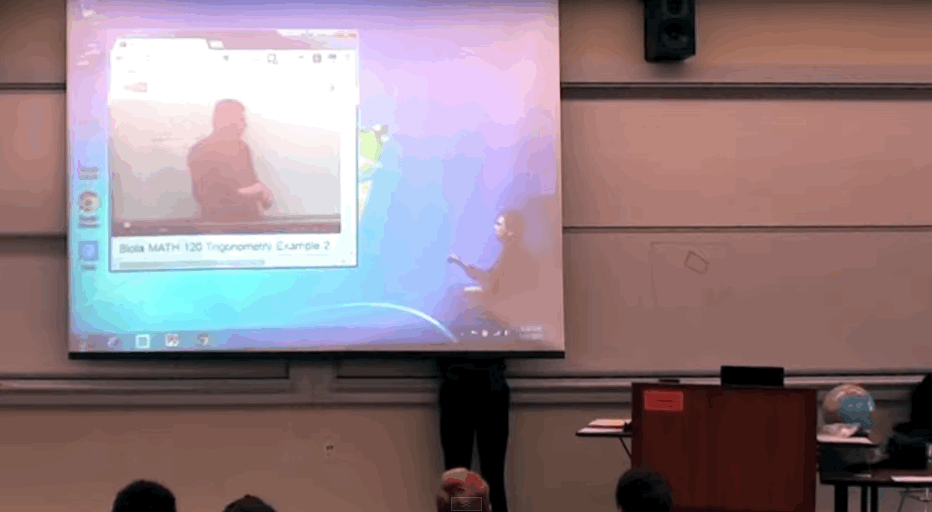 Weathers explained that he uses Adobe Premiere along with Adobe After Effects to create the video skits. And as one can imagine, he admits he spends a great deal of time practicing to ensure everything works perfectly to get the joke across.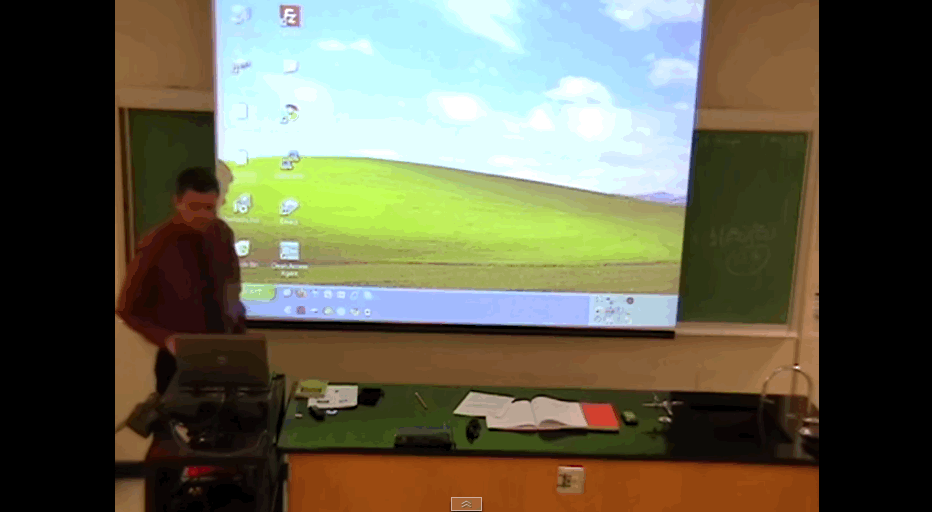 "I practiced about 20 times to get the timing right." And he admits he learned to add audio cues to the video because "that helped a lot" – especially when he's behind the screen.
So let's see him in action, noting that as the years went by he became more elaborate with his creative skits:
2014 – The Quickest Way to Buy a Book from Amazon
2015 – Getting Trigonometry Wrong
2016 – His Internet Connect Goes Haywire
2017 – His Video Screen Has an "Accident"
Not only has he been written up in Time magazine – but he's even made a serious video demonstrating how he MAKES his videos.
You can view all his videos here:
https://www.youtube.com/user/MDWeathers
It almost makes you wish you were back in a college math class with a professor this fun … ALMOST!