Wendy just left.  She sprayed and polished the stinky TomCat, applied some bait to keep the building's roach problem out of here, did some light housework, fed me the numbers for financial record keeping, and enjoyed French toast for lunch.  Tomorrow please expect no more than a Personal Update.  I have an  appointment with Christine, my Ophthalmologist, to plan the procedures needed to remove my cataracts and correct the droop in my eyelids.  She will be dilating me fully, so I will be even blinder for the rest5 of the day.
Jig Zone Puzzle:
Today's took me 3:46 (average 5:25).  To do it, click here.  How did you do?
Short Takes:
From KP Daily Funnies: Funny or Die: Bathroom Cop
Doesn't that "cop" look like Sean Spicer, aka Shitty Spice?  RESIST!!
FRom Daily Kos: A group of law professors from around the country has filed a professional misconduct complaint against White House counselor Kellyanne Conway, a graduate of George Washington University Law School who was admitted to the D.C. Bar in1995.
The letter, filed with the office that handles misconduct by members of the D.C. Bar, said Conway should be sanctioned for violating government ethics rules and "conduct involving dishonesty, fraud, deceit or misrepresentation," the letter says.
The 15 professors, who specialize in legal ethics, cite several incidents,including a television interview in which Conway made the "false statement that President Barack Obama had 'banned' Iraqi refugees from coming into the United States for six months following the 'Bowling Green Massacre,' " and the use of her position to endorse Ivanka Trump products.
"We do not file this complaint lightly," the professors said in their filing. "We believe that, at one time, Ms. Conway, understood her ethical responsibilities as a lawyer and abided by them. But she is currently acting in a way that brings shame upon the legal profession. [emphasis original]
Cool! Will that bring Kellyanne Consensual out of hiding?  RESIST!!
From NY Times: Former Labor Secretary Thomas E. Perez was elected chairman of the Democratic National Committee on Saturday, narrowly defeating Representative Keith Ellison of Minnesota to take the helm of a still-divided party stunned by President Trump's victory but hopeful that it can ride the backlash against his presidency to revival.
The balloting, which carried a measure of suspense not seen in the party in decades, revealed that Democrats have yet to heal the wounds from last year's presidential primary campaign. Mr. Perez, buoyed by activists most loyal to former President Barack Obama and Hillary Clinton, won with 235 votes out of 435 cast on the second ballot.
I don't dislike Tom Perez, who is anything but a DINO. I just prefer Keith Ellison. Also, Perez immediately made Keith his Deputy Director, confirming that progressives will have an influential voice, and that the days of Debbie Wasserman Schultz, when progressives were ignored, are over. Therefore, I'll take a wait and see attitude.  He wants us to RESIST!!
Cartoon: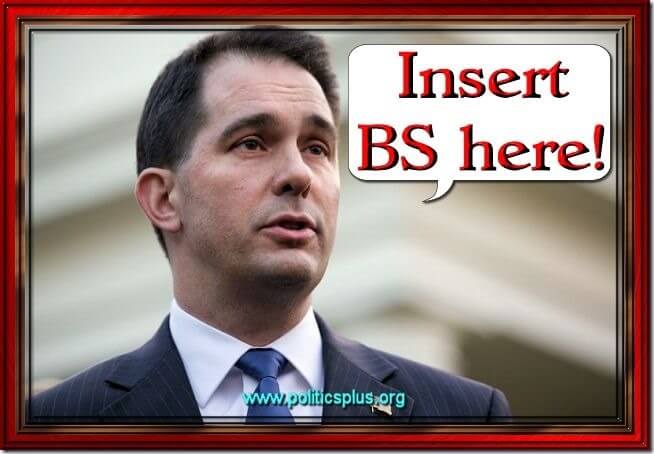 It's the Fartfuhrer of Fitzwalkerstan!