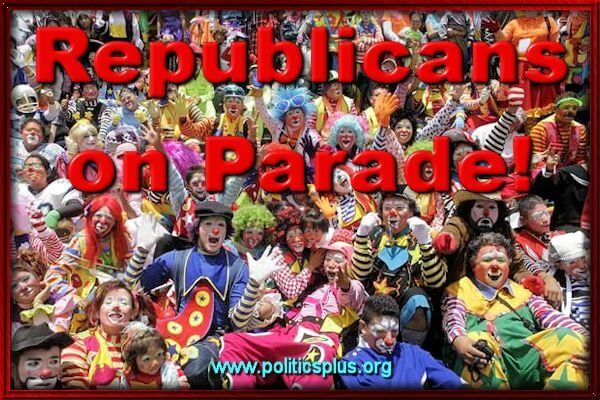 Here is the fifty-second article in our Republicans on Parade series, featuring individuals who personify what the Republican Party has become. Today's honoree is Wyoming Republican gubernatorial candidate Taylor Haynes. He is so honored for breaking the world record for stupidity.
There is perhaps no national park more sacrosanct to America than Yellowstone. Anyone who has marveled at its Old Faithful Geyser or looked out at its large herds of roaming bison or stood in awe at its cascading waterfalls has, whether they knew it or not, been the beneficiary of a massively successful government program: conservation of public lands.

But Yellowstone National Park's days as a pristine ecological retreat could be numbered if Wyoming gubernatorial candidate Taylor Haynes (R) gets his way.

Haynes, a physician and former trustee at the University of Wyoming, wants all national parks and federal lands in Wyoming to be turned over to the state. According to the Casper Star Tribune, Haynes wants to allow all lands in Wyoming, including Yellowstone, to be leased for drilling, mining, and grazing. "We will manage every square inch of Wyoming," the gubernatorial hopeful said…
Inserted from <Think Progress>
This idiot actually wants to frack the Yellowstone caldera, which may well be the most geologically dangerous piece of real estate in the world.  I was in Portland when Mount St. Helens went up, that was tiny by comparison.  We're talking ELE here! Here's some recent video on the caldera.
Anyone who wants to frack in this area is so stupid that there is only one word sufficiently insulting for them: Republican.