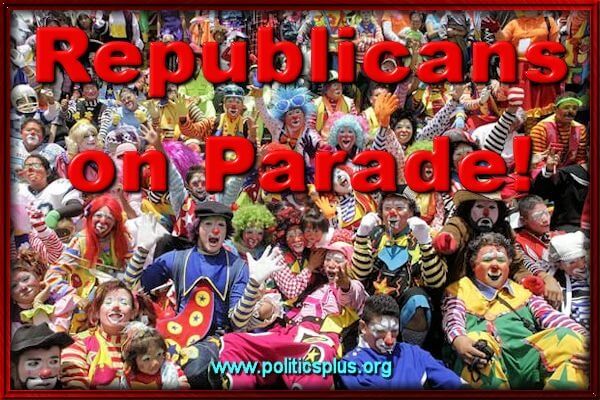 Here is the forty-third article in our Republicans on Parade series, featuring individuals who personify what the Republican Party has become. Today's honoree is World Nut Daily commentator Erik Rusk. He is so honored for Republican conspiracy theories. Note the audio.
On Tuesday, we noted that right-wing conspiracy theorist Jim Garrow — a notorious con man who now claims to be a former CIA agent — believes that President Obama blew up the missing Malaysia Airlines plane as part of a "jihad" against China.

He said the military forced the plane to "land by wire" at a base in Diego Garcia and interrogated the "nerds" aboard the jet who are working "for China designing 'classified' leading edge computer/internet control software and are carrying the matching hardware with them on the plane."

Occasional Fox News guest and regular WorldNetDaily commentator Erik Rush, who frequently hosts Garrow on his radio show, laid out a very similar conspiracy theory about the missing plane on his blog and radio program yesterday [Republican delinked]…
Inserted from <Right Wing Watch>
You won't believe the InsaniTEA in this audio. BARF BAG ALERT!
On a TEAbuggery scale of one to ten, Erik Rush is completely Republican!