I'm writing for tomorrow, having fully enjoyed my day off yesterday,  My paid helper-friend, after having missed several appointments came unexpectedly and did the heavier work that, otherwise, I would have had to do today.  After just one day away, I feel out of touch with the political world, and I feel I have some catching up to do.
Jig Zone Puzzle:
Today's took me 4:19 (average 6:23).  To do it, click here.  How did you do?
Short Takes:
From Upworthy: Here's a visual that I hope gets more people to think about these three words: Redistribute. The. Wealth.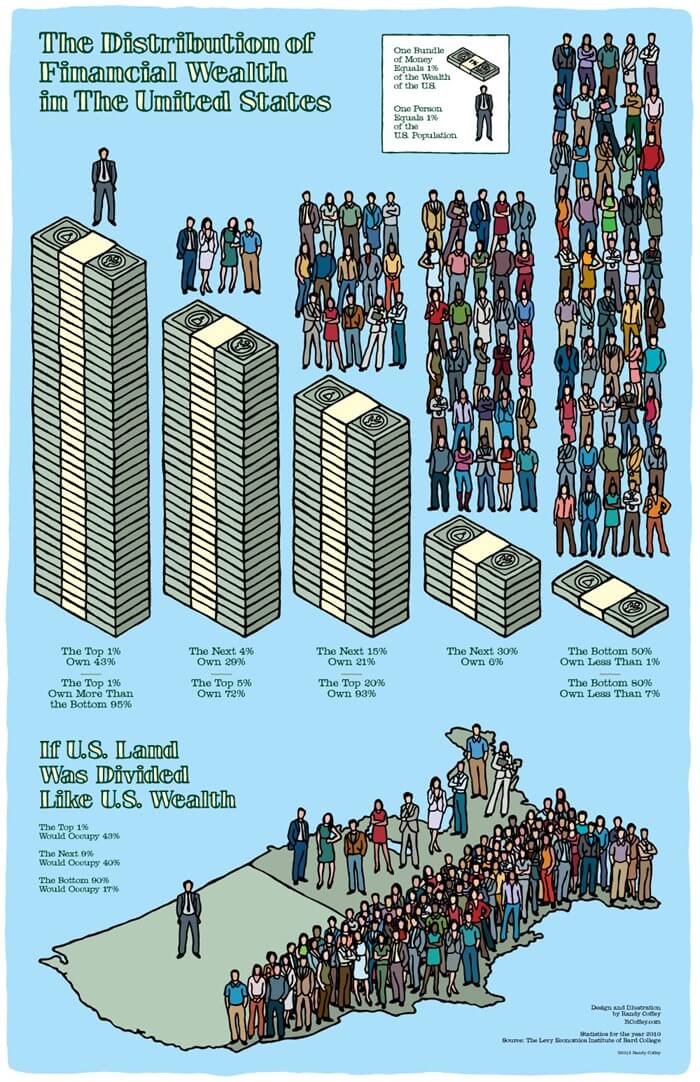 This picture really is worth a thousand words.  Here are my three words: Amen!  Amen!!  Amen!!!
From Think Progress: On Thursday, Norway's Prime Minister Erna Solberg announced plans to invest more of the nation's $840 billion sovereign wealth fund in renewable energy in an effort to cut greenhouse gas emissions as the country struggles to meet its 2020 climate goals.
Norway's sovereign wealth fund, built in large part on investment from the country's oil and gas reserves, currently only invests a small fraction of money in green technology. The fund invests in listed equities, bonds and real estate, about 10 percent of which is made up of coal, oil and gas investments. The fund is also evaluating whether to exit these investments, as over the last 10 years nuclear weapons producers, companies in-breach of human rights, and tobacco companies have all been excluded.
Kudos to Norway. The US should redeploy welfare payments to oil, gas, and coal companies to investment in renewable green energy!
From Raw Story: Sen. Rand Paul (R-KY) has thrown his support behind legislation that Republicans could use to force President Barack Obama to crack down on legal marijuana in states like Colorado and Washington.
Speaking to Fox News on Thursday, the libertarian-leaning senator said he supported the Enforce the Law Act, which has been approved by the House. The legislation would allow Congress to sue the president for failing to faithfully execute laws.
Idiot, Son of Idiot, Named after Idiot was happy to join his misanthropic father in pretending to favor legalization, but only as long as it was actually illegal. He's just one more goose-stepping Republican hypocrite.
Cartoon: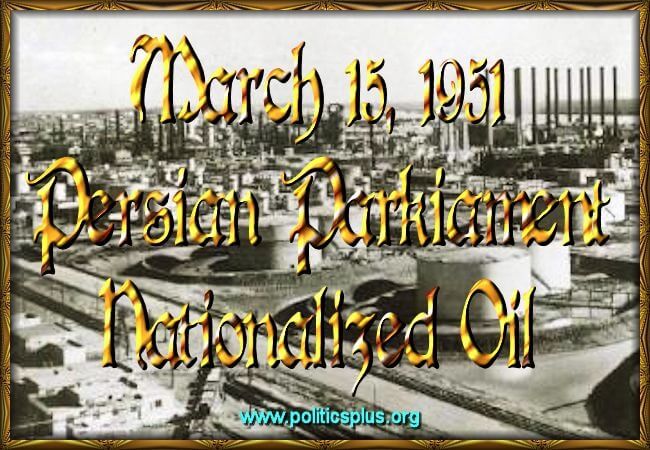 This led to the US overthrow of democratic government in Iran and installation of a dictatorship under the Shah,