I'm writing for tomorrow, and it's 27° here in temperate Portland, and it won't likely get above 32° before next Tuesday.  I'm not going anywhere today, so I figured I'd get you a real Open Thread, before I run out of gas.  I found a few items I think you'll like, but please bear in mind that I'm les out of the loop than a Faux Noise sheeple, only because nobody is packing my head with lies.
Late Update: It has come to my attention that Nelson Mandela has died, and I mourn the loss of a great hero.  I remember when most of the world united in protest against the inhuman cruelty of apartheid.  Few opposed the sanctions, but Ronald Reagan, patron saint of today's Republican Party vetoed the Bill calling for US sanctions against South Africa.  Fortunately, Democrats in the House and Senate, with the help of a few moderate Republicans (They really did exist.), overrode St. Ronnie's shameful veto.  I wish comfort to Mandela's family and to all who loved him.
Jig Zone Puzzle:
Today's took me 2:57 (average 4:35).  To do it, click here.  How did you do?
Fantasy Football Update (belated):
Here's the latest from our fantasy football league, Lefty Blog Friends.
Scores: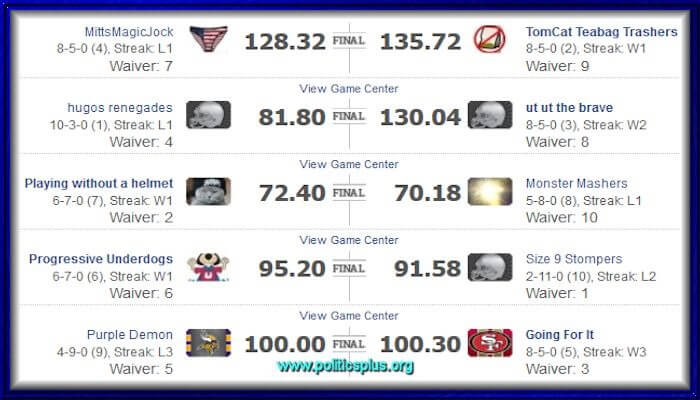 After several discouraging weeks, I benched Erik Decker.  ARGH!!  I was very fortunate to win.
Standings: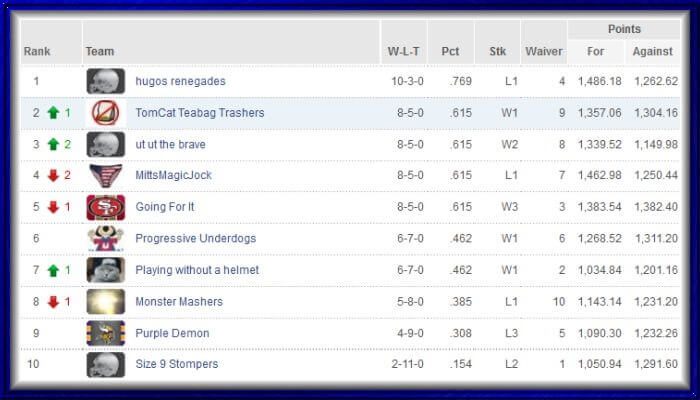 This week's games are the last of the regular season, and playoffs begin the following week.  The two low teams (still undetermined) will play a consolation game.  The other eight will be in the playoffs.  Good luck to all!!
Short Takes:
From PR Watch: Internal documents from the American Legislative Exchange Council (ALEC) published by The Guardian provide stunning insight into the inner workings of the "corporate bill mill" — and offer new evidence about how the group has continually misled reporters, the public, and even its own members.
The notoriously secretive ALEC has been thrust into the sunlight in the two years since the Center for Media and Democracy launched ALECexposed.org, analyzed over 800 of ALEC's previously-secret model bills, and documented the corporations and legislators pushing ALEC's legislative agenda. It now appears that ALEC has been scorched by the sunshine.
According to the new Guardian documents , which were apparently prepared for ALEC's board in August, over the past two years ALEC has been losing corporate members, suffering from major funding shortfalls, and anticipates legal trouble with ethics rules and its charitable tax status. 
ALEC is still supported by tobacco, oil, and pharmaceutical interests, but has lost around 60 corporate members in the fallout over ALEC's role in promoting Stand Your Ground legislation, voter ID, climate change denial, and an array of other controversial, corporate-friendly bills, the documents show.
Click through for more.  I love to see Koch suckers with their indecency exposed.
From Daily Kos: A bishop in a Mormon church outside Salt Lake City has shined a light on the hypocrisy and selfishness of members of his church by dressing as a homeless man and gauging their reactions to him.
David Musselman had a makeup artist transform his face and donned an unkempt wig, fake beard, and glasses.  He then entered the church last Sunday and approached churchgoers to see what they would do.  He found many of them did not practice what he preached…
…Most of Musselman's church members ignored him, although five of them actually asked him to leave.
At one time there was a video associated with this story, but someone terminated the account of the person who posted it. Kudos to the Bishop. This hypocrisy is not only true of many Mormon congregations, but also of most Republican Supply-side pseudo-Christian churches.  Were Jesus to enter their congregations with the attitudes and associations He practiced, at best, they would shun Him. At worst, they would crucify Him again.
From Upworthy: The One Where A Walmart-Friendly PR Firm Creates An Ad So Full Of Propaganda It's Actually Hilarious
Now comes this interesting "ad" that hides behind the group name "Worker Center Watch." And, according to The Nation, the website in the ad … wait for it … is owned by the former head lobbyist for Walmart [sic] itself, Joseph Kefauver. So, like the ad says, don't worry about people trying to improve their lot in life. Just go buy stuff to feel better.
Dang! You could fertilize Wall-fart's veggies with that one!!
Cartoon: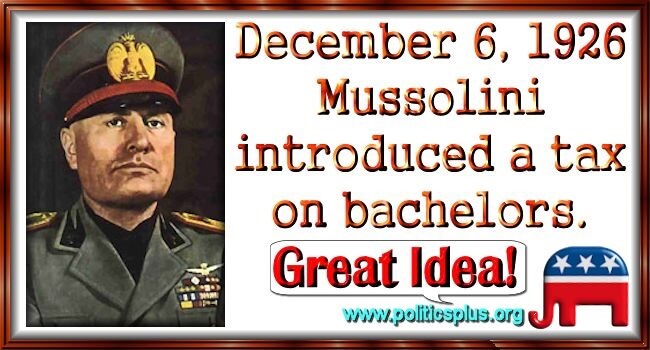 I bet Mooseolini, aka Drill Baby Dingbat, aka Bloody Bullseye Barbie likes it too!