I'm writing for tomorrow early so I can get done in time to meditate on the holy Ellipsoid Orb.  May the holy light of the Orb bless your team, unless it has a racist name.
Jig Zone Puzzle:
Today's took me 5:28 (average 6:08).  To do it, click here.  How did you do?
Religious Ecstasy:

Short Takes:
From Alternet: Coach Daubenmire: Christians are being bullied into not bullying gays
Dave Daubenmire, number 607 in the "Dictionary of American Loons" is an expert on bullying. His high school coaching career ran aground after he coerced students into praying in school. Now he has parlayed his fame into anti-gay rants and being a general loudmouth liar for Jesus. This week he went on a kind of circular rant about bullying, saying in a Youtube video: "The whole bullying idea is built around the homosexual agenda. It's an effort to try to get people not to criticize or make fun of homosexuals."
He does not agree with that. In fact, he thinks it is Christians who are being bullied because they're not being allowed to express their hatred of homosexuals, or to bully them.
But he has some deeper thoughts about the whole bullying thing.
"I don't like bullying," he said. "But bullying is a part of life. If we want to make Americans tough again, we are raising some of the softest children in the world. My father's generation would be ashamed of how sissified our kids have become."
So, bullying can be a good thing. And following that logic, it could be good that Christians are being bullied into not bullying gay people, because it'll toughen up those lily-livered Christians.
This is just one of ten jaw-dropping Republican absurdities from last week alone. Click through for the other nine.
From McClatchy DC: "To rehabilitate," according to the Merriam-Webster dictionary, means "to restore to a former capacity."
But what if that capacity – be it walking or talking or brushing one's teeth – was never there in the first place? In that case, you aren't talking about "rehabilitation" but "habilitation."
People need habilitation when they have a congenital defect or disease that impairs the development of basic life skills. For example, autism may leave a child unable to speak. Cerebral palsy may result in language deficits and severe physical limitations. Birth defects may leave a child deaf.
Thanks to the Affordable Care Act (ACA), habilitation services will now be widely covered for the first time in private insurance plans…
In contrast, under RepubliCare, Republican Supply-side Jesus gives them better bodies when they have cashed-in the RepubliCare Death Benefit, because they could not pay.
From Right Wing Watch:
Bradlee Dean, who has entertained the notion that President Obama is secretly gay, thinks that the president is practicing "discrimination towards heterosexuals" and "advocates Shariah law."
"[L]ook at who President Barrack Hussein Obama and this current administration have appointed to key positions in government–over 225 homosexuals," Dean writes in a WorldNetDaily column [Propaganda delinked] published yesterday. "Talk about discrimination towards heterosexuals."
Dean, who once praised radical Muslims who want to execute gay people, calling them "more moral than even American Christians", chides "radical homosexual communities" for not questioning "the Muslims' call for the execution of the homosexuals."
Dean is very Republican, when it comes to Sharia. He was for it, before he was against it. This is Republican Supply-side pseudo-Christian hypocrisy at work and has absolutely nothing in common with authentic Christianity.
Cartoon: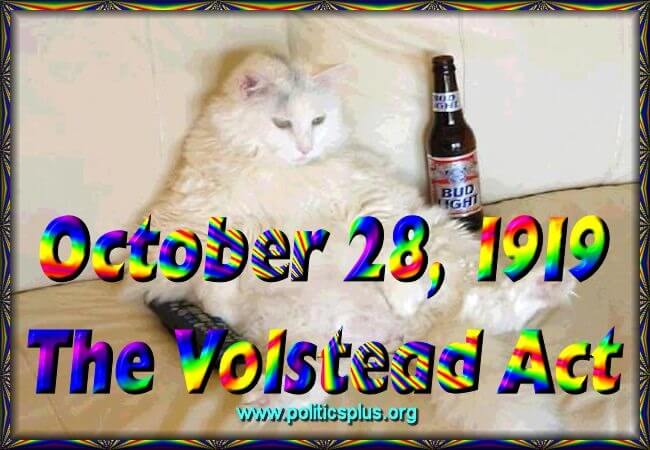 Party like it's 1919!