I'm writing for tomorrow and am still quite pooped.  Last night it was Stuck on Stupid's turn.  He's hard of hearing so he yells.  Instead of yelling into the phone at home, he took it into the hall outside my door.  When confronted he was apologized, but the damage was done.  In a few days he'll forget all about it and do it again.  Argh!  Fantasy football players, check your lineups.  I'm making today a light day with just one other article to try to get some rest as I have prison volunteer days on both Tuesday and Thursday.
Jig Zone Puzzle:
Today's took me 3:11 (average 5:31).  To do it, click here.  How did you do?
Short Takes:
From CREW: Congressional PAC dollars used to employ family members
Kudos to CREW! This should not be happening!
From The New Yorker: Now that the government shutdown is over, Sen. Ted Cruz (R-Texas) plans to read the Affordable Care Act, he told reporters today.
"It's definitely been on my must-read list for a while now," Sen. Cruz said of the law often referred to as Obamacare. "Things have just been so hectic around here lately, I couldn't get to it."
The Texas Senator said that he started reading the law this morning and observed, "So far, it's pretty dry."
The real irony here is that, if he actually did read the ACA, he would likely be the first US Senator or Representative to have done so.
From Upworthy: The Dirty Little Secret That Fast-Food Companies Don't Want You To Know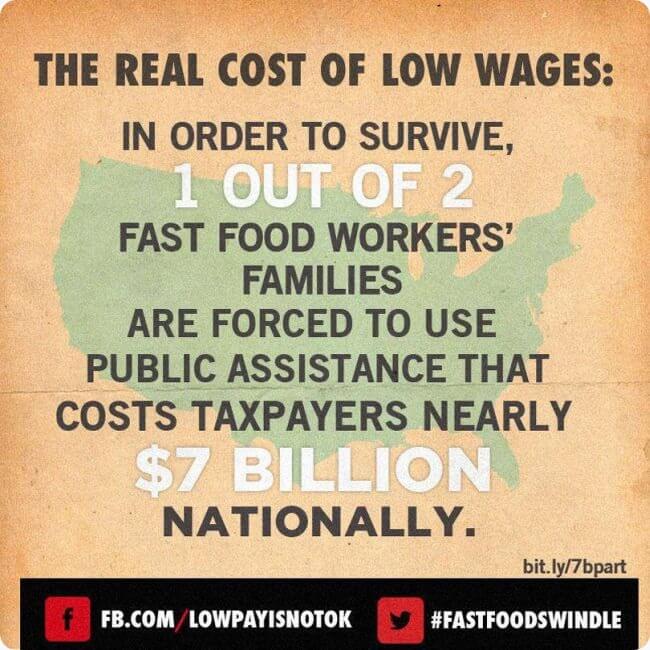 This is just one more example of welfare for the rich. We're feeding rich people's employees, so they don't have to pay them enough to eat.
Cartoon: