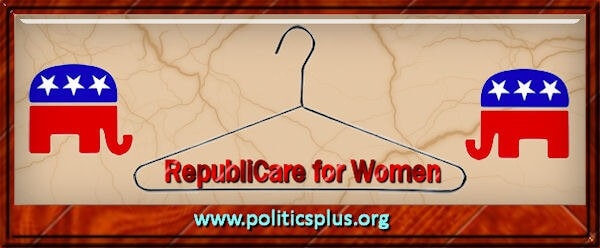 The ongoing war on women keeps bringing us surprise after surprise, and this week has been no exception, in addition to new tyrannical laws in other states, Texas Republicans, after promising that their war on women was over, have attacked afresh, using stealth.  This is crazy!
After a raucous night, the House State Affairs Committee met in a small room and approved without discussion three contentious abortion bills.

The House will meet at 2 pm Sunday to debate the bills that would ban abortions after 20 weeks of pregnancy, increase standards for abortion clinics, make doctors who perform abortions gain admitting privileges at an area hospital and mandate protocols — opposed by the American College of OB/GYNs –for pills used to induce abortions.

The three bills were passed along partisan lines.

More than 700 signed up to testify on the three bills and pushed the committee to continue meeting until 3:40 a.m. with hundreds of women and a few men still waiting to testify… [emphasis added]
Inserted from <Dallas Morning News>
Rachel Maddow reported on even more TEAbuggery against women and the rest of this story with Texas State Representative Jessica Farrar.
Visit NBCNews.com for breaking news, world news, and news about the economy
Now, what we're seeing in Texas is Stealth War on Women. Even so, Republicans had to commit a crime to pass it out of committee. Kudos to all who protested, provided food, and did everything else to fight this Republican tyranny. Kudos to all who will protest on Sunday.  May there be thousands!