It took me longer than usual to find the right materials for today's articles, but better late than never. I'm current with replies. Tomorrow appears routine.
Jig Zone Puzzle:
Today's took me 3:40 (average 5:07). To do it click here. How did you do?
Short Takes:
From MoveOn: You'll Never Believe Who Rejected A Young Hillary Clinton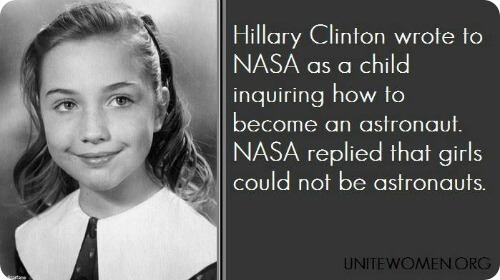 LOL!! I bet that there are a whole lot of Republicans that wish she would fly to the moon!
From Daily Kos: Today, President Barack Obama flew into Dobbins Airforce Base near Atlanta to speak at the College Heights Early Learning Center in the relatively sleepy suburb of Decatur, GA.
The school is renowned for it's quality education. While visiting with students, parents, and administrators, Obama gave a speech where he praised the value of early education. This is all common-sense stuff except to those pushing starve-the-beast austerity type measures that hurt the underprivileged and disenfranchised.
The highlight of the trip, though, was the right reaching an all time low… by shouting racial epithets outside of an elementary school!
"You're a [n-word]!" one shouted.
"Go back to Kenya!"
What can I say? This is a clear cut case of Republicans acting just like Republicans.
From MSNBC: Rachel Maddow exposes the hypocrisy of McConJob.
Visit NBCNews.com for breaking news, world news, and news about the economy
Rachel has McConJob down pat, but she's also plugging her Iraq War special this coming Monday. I'm sure that will be worth watching.
Cartoon: