If the title of this article caught your eye, it's probably because the question is completely absurd.  That is not an issue for last century, let alone this one.  But Republicans are trying to impose 19th century policies onto 21st century issues, and it goes so far that the de facto head of the GOP, who fear to disagree with him in public, and whose holy ring they kiss on demand, has questioned even this.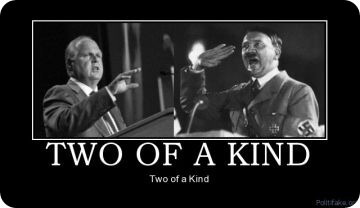 It did not generate the outrage that his offensive statements often do, probably just because it happened the day before July 4, but last Tuesday Rush Limbaugh made an inadvertently revealing statement. "When women got the right to vote is when it all went downhill because that's when votes started being cast with emotion and maternal instincts that government ought to reflect," said Limbaugh.
Limbaugh was not summarizing some serious new political science research. He was merely making assertions based on his own sexist stereotypes and the fact that women vote more Democratic than men.
The notion that women are less capable of controlling their biological weaknesses for the good of their country is often heard from right wing men. Newt Gingrich, who never served in the military, once said that women could not serve in combat because they would "get infections," from living in ditches.
Limbaugh's comment is also a reflection of Republican attitudes toward voting, and why they are so eager to trample voting rights. For another example, recall that Ann Coulter told the New York Observer in 2007, "If we took away women's right to vote, we'd never have to worry about another Democrat president. It's kind of a pipe dream, it's a personal fantasy of mine."… [emphasis added]
Inserted from <The Nation>
Unbelievable as this is, here's the audio:
I do not believe that he was joking.  I see no way to read that statement as humor, especially considering his track record for misogyny.  I bet that his producer had a major conniption fit and told Limbarf to cover his butt before he loses even more sponsors.
By the way, does anyone know if any of the corporations, who pulled their advertising because we withheld our patronage, have slithered back?