Here are the results of our New Year's Resolutions poll.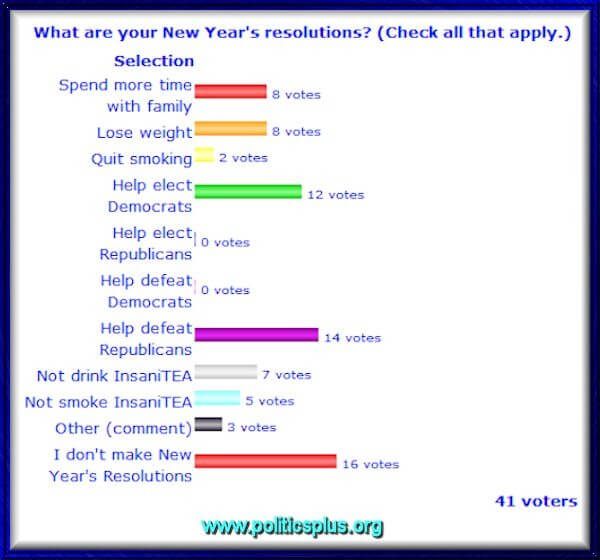 And here are your comments.
From Lynn Squance on December 28, 2011 at 4:45 am. 
Well, I don't smoke and I don't drink so those are out. I am going to try to increase the amount of water I drink from 2 litres per day to 3-4 litres, none of in tea or in coffee which I am allegic too. It is really good for everybody. I also want to learn more about politics, both Canadian and American, and help others understand through my online posts.

 

 

From Fred Lemon on December 27, 2011 at 7:55 am. 

 

I did make my first New Years resolution in 2010. It was to lose weight. It even worked. I went from 180 to 115 pounds. All it cost was the removal of my spleen and my pancreas.
My last New Year's resolution was the only one I've kept.  I resolved to make no more New Year's Resolutions.
The new poll is up.