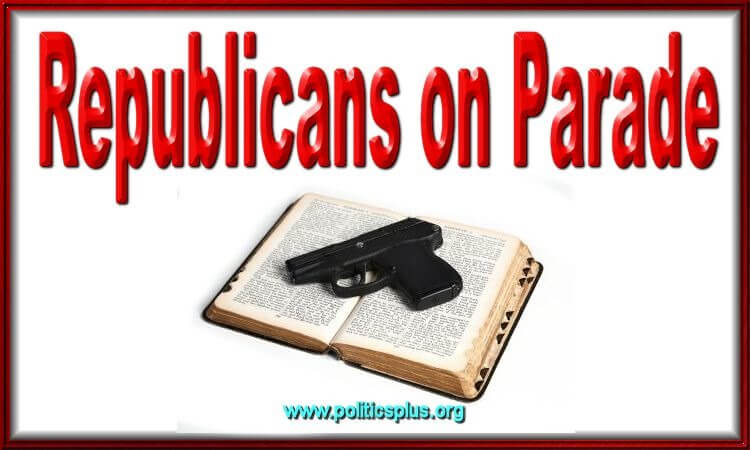 Here is the sixty-seventh article in our Republicans on Parade series, featuring individuals who personify what the Republican Party has become. Today's honoree is Texas Republican State Representative Dan Flynn. He is so honored for the Republican way in which he wants to deal with unruly school children.
Texas Republican State Representative Dan Flynn has introduced legislation that would allow teachers to shoot and kill students who they believe are threatening school property.

Flynn's "Teacher's Protection Act" would "allow educators to use force or deadly force if they feel they need to protect themselves against a student or anyone else on school grounds. It also allows teachers to use deadly force to protect school property, and to avoid prosecution 'for injury or death that results from the educator's use of deadly force.'"

Although the legislation is ostensibly designed to defend the rights of teachers and their schools, the state's largest association of educators – the Association of Texas Professional Educators – does not support it… [emphasis added]
Inserted from <Alternet>
There it is.  This pseudo-Christian Republican Ammosexual proposes a Second Amendment solution for children.  To keep them from destroying school property, he proposes killing them.  It's hard to get more Republican than that.