Every time any investigation starts to zero in on Michael Flynn, the traitor who appeared with Putin and Jill Stein on RT, heads roll, people recuse themselves, or something else happens to stall the investigation.  The latest to do so is Jason Chaffetz [R-UT]. even though his outward explanation appears innocent enough.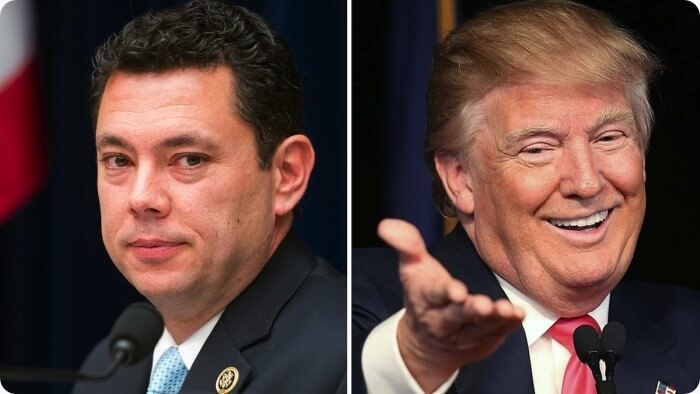 Rep. Jason Chaffetz, R-Utah, was recovering in a University Hospital room Thursday after getting foot surgery to address complications from a previous injury.
He'll remain at the hospital for a few days, according to a news release from Chaffetz's office, just as Congress is negotiating a spending bill in an attempt to avoid a government shutdown.
Chaffetz expects to be sidelined for three or four weeks while he recovers from the surgery, in which 14 screws and a metal plate were removed from his foot. He had shattered several bones in his foot 12 years ago, he said, when he fell off a ladder while working in his garage. The pain recently flared up again, according to the congressman, and doctors removed the hardware to reduce the risk of an infection…
From <The Salt Lake Tribune>
Now I have no doubt that he really had the surgery, but if you think that was really the reason for his sudden departure from Washington in the midst of investigation into Flynn, please contact me about the wonderful bridge I'm selling… cheap.
Rachel Maddow covered this issue in two segments.  In the first she shows how Trump and his Reich overreact anytime investigation of Flynn rears up.
In the second, she shows just how this applies to Chaffetz.
Now that you see it in context, it's quite obvious, isn't it?
RESIST!!