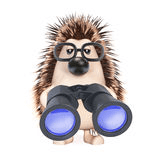 HOW THE WORLD REACTED TO TRUMP'S PRESIDENTIAL WIN
The outcome of the American Presidential election has sent a shock wave through the not-so United States, and it won't come as a surprise that Donald Trump's victory has left many others in the world quite stunned too. As many here are still coming to grips with it and perhaps fear an overload of information, I won't try to refine on the excellent overview Lynn gave of reactions of world leaders in her article "Winter is here" she posted on PP today. Instead I'll give you the general idea of how the world is reacting to the new President of the United States of America through easy-digestible images, peppered with a tiny bit of text where needed.
Before I start with some front-pages of mainstream newspapers and magazines, let me tell you that I've tried to find some positive headlines on Trump's victory, I really have. But I couldn't find any; some neutral ones, yes, but not any really jubilant or laudatory ones. I think I'd have to widen my search an look beyond Europe, Canada, Australia and New Zealand to find them. To get the general atmosphere across in the countries just mentioned I've picked out the not-so neutral ones.
For the following front-pages I am in debt to Britain's Telegraph which also features a very nice (and short) video compilation of news headlines in their article 'Dear God, America what have you done?': How the world and its media reacted as Donald Trump became US President-elect'.
France: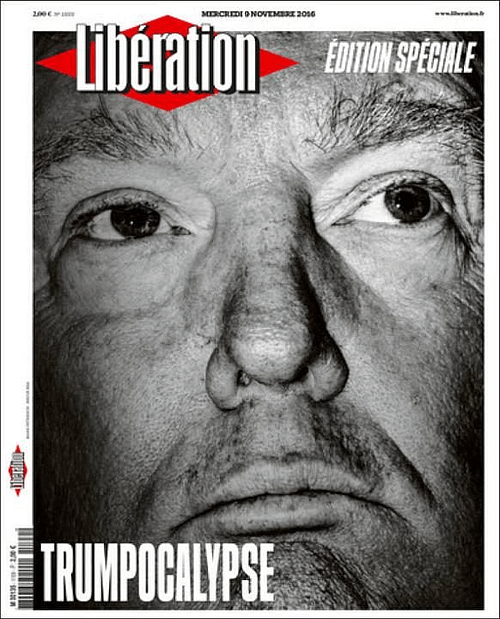 Canada: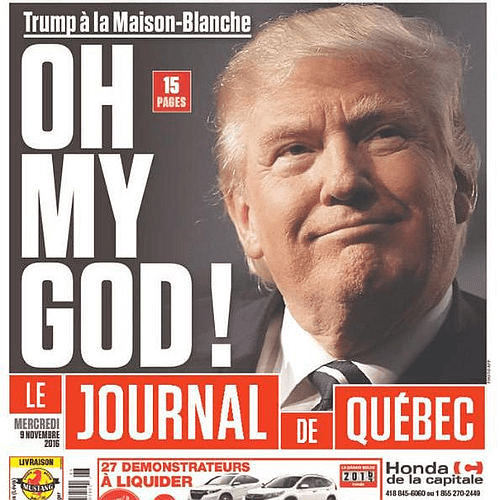 Chile: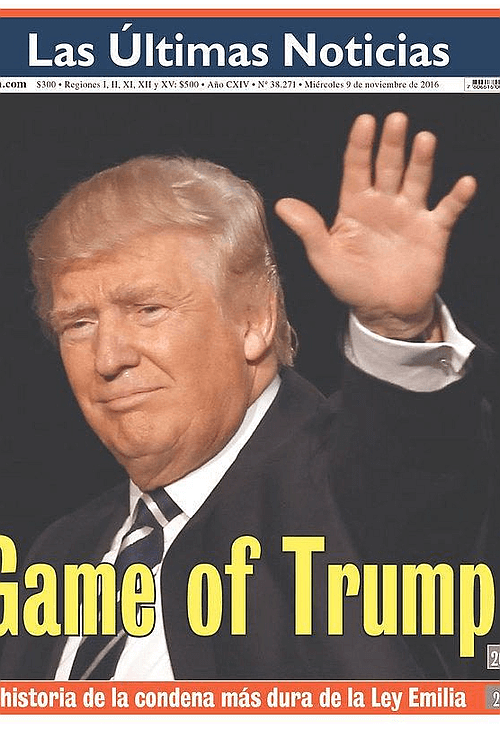 UK: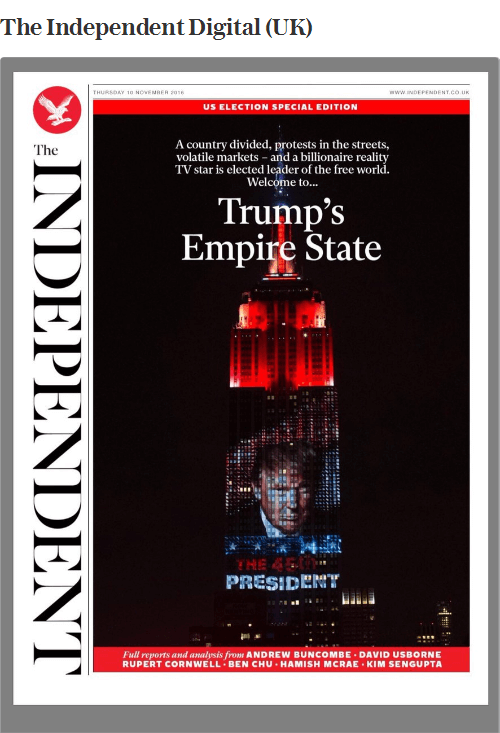 Most newspapers could muster some respect for the choice of the American people, but others just couldn't.
Australia: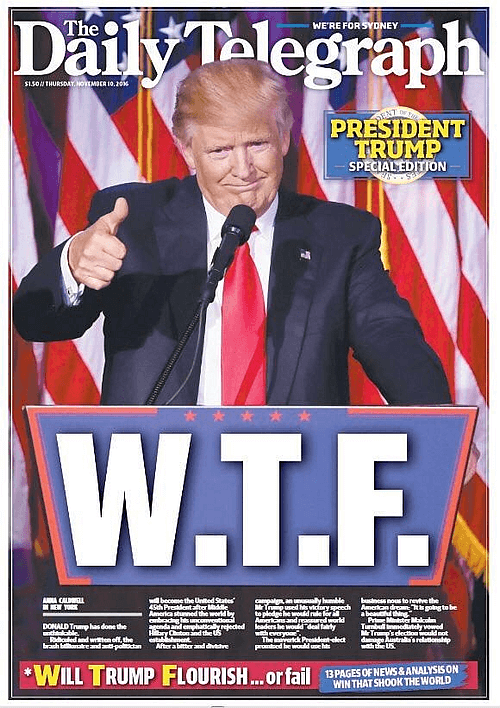 And some have little or no respect for anyone, so they couldn't bring themselves to do that for the 45th President of America, or for the First Lady, either.
UK: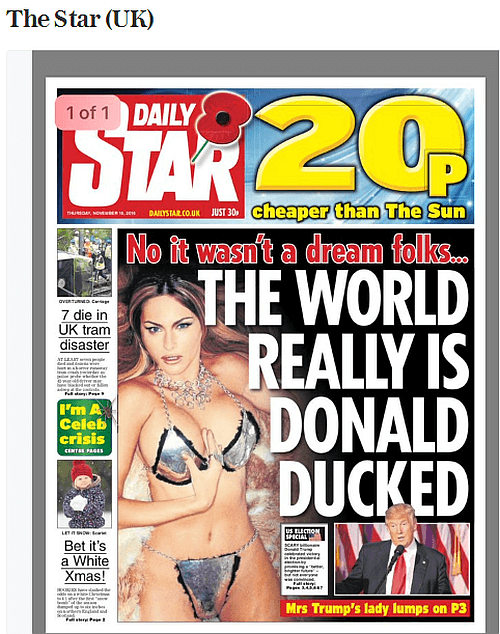 With one or two exceptions, the front pages were not very enthusiastic about the election results, but they weren't very offensive either. However, there's no better way to get a point across than with humor and so I'll switch to political cartoons to show how many in the rest of the world felt about Mr. Trump's election.