I'm writing for tomorrow, day 64.  I'm also waiting for Store to Door to deliver groceries.  I missed sleep because of street noise, and cannot catch it up until my groceries are here and stashed, so I'm feeling quite tired.
Jig Zone Puzzle:
Today's took me 3:29 (average 5:09).  To do it, click here.  How did you do?
Short Takes:
From Reuters: Hooded gunmen stormed the Paris offices of a weekly satirical magazine known for lampooning radical Islam, killing at least 12 people, including two police officers in the worst militant attack on French soil in decades.
One of the men was captured on video outside the building waving his arms and shouting "Allah!". After dozens of shots rang out, two assailants were seen calmly leaving the scene. One police officer was seen being shot as he lay wounded.
What a horrid crime! My heart goes out to the surviving victims and to all the victims' families and loved ones. Remember that these violent reactionary right-wingers are not authentic representatives of Islam. Also, contrary to the Republican Reich rumors that have already begun, this attack has nothing to do with Barack Obama.
From Upworthy: Honestly, I think what the Waltons do to people who work for them is criminal. But let's hear more about that from economist Robert Reich.
Than goodness Robert Reich is the Reich on the left. The Walton family supports and is represented by the Reich on the right, the Republican Reich.
From The New Yorker: In a troubling sign for the 114th Congress, a new poll released on Tuesday indicates that the day-old legislative body is the most hated in the nation's history.
According to the poll, conducted by the University of Minnesota's Opinion Research Institute, only eight per cent of those surveyed approved of the job Congress is doing, a scathing indictment of the legislators' first day on the job.
The 114th Congress started the day on a slightly more positive note, garnering a ten-per-cent approval rating, but after the House of Representatives reëlected John Boehner (R.-Ohio) to a new term as Speaker, the number sank to eight.
On the Senate side, Joni Ernst (R.-Iowa), newly elected to the most despised Congress in American history, said that the low approval number was no cause for concern.
LOL Andy!! Give them time. They'll get it much lower than that.
Cartoon: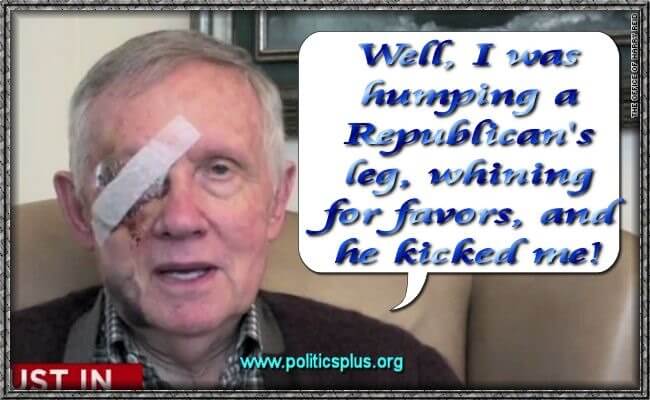 Being the Nevada Leg Hound can be dangerous!