I'm writing for tomorrow, and this was to be tomorrow's only article, but today's news is too big not to cover, so today I'm working harder than a hooker at a Republican family values convention.  Tomorrow is take legal possession and start planning the specifics day.
Jig Zone Puzzle:
Today's took me 4:29 (average 5:33).  To do it, click here.  How did you do?
Short Takes:
From Daily Kos: On today's show Rush Limbaugh got in [Limbarf delinked] a couple of digs at the embattled mayor of Toronto, Rob Ford.
Apparently completely deaf to irony in his own words, Limbaugh made a snide reference to Ford's drug problem before taking aim at his obesity:
Now, this is the guy who admitted he got drunk and, what, he smoked crack?

Yeah, he smoked it in a "drunken stupor," and he refuses to resign, and they're trying to strip his powers as mayor away. His brother's backing him up, but he won't quit.  He's a big, obese guy. He looks like Goldfinger with about, oh, 50 or 60 extra pounds, maybe a hundred extra pounds or whatever.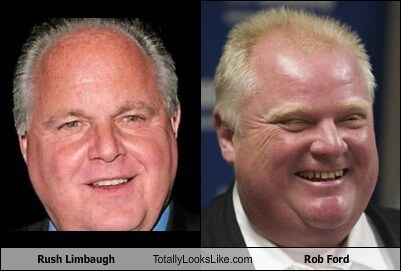 Talk about the pot and the kettle! That's sooooooo Republican!
From NY Times: In an alarming 5-to-4 ruling, the Supreme Court turned away an emergency application to block a new Texas law that is impeding access to safe and legal abortion care in the state. The ruling leaves in place an order by the United States Court of Appeals for the Fifth Circuit that allowed the law go into effect while it considers an appeal.
This is is a complete sham from the Fascist Five Republican Injustices of SCROTUS, the source of Constitutional VD! Once the clinics are closed, and the employees gone, it will be to late, and all the other services, let alone abortion,  those clinics have provided to women will also be gone.
From MSNBC: Two of my favorite ladies discuss what Democrats want.
Visit NBCNews.com for breaking news, world news, and news about the economy
For far too long Democrats have been on the defensive from Republican assaults on earned entitlements. Every compromise has moved the center further to the right, so today the center is way to the right of where the left was fifty years ago. It's time to start going on offense and move the center back toward where it used to be. For those of you who think there is no difference between the parties. This is why you are mistaken.
Cartoon: