I successfully avoided all contact with the Russian Infestation yesterday by spending the day resting, listening to Pandora, and watching Netflix.  I heard demonstrations that were close, but not close enough to make out the chants.  At around 9:00 PM there was a flurry of tear gas  canisters popping and flash bangs going off.  However sleep was impossible, because of frequent police sirens until well after midnight.  Then a few deplorable fascists in a Humvee drove up and down the street with his speakers blasting a speech from Putin's Pervert, turning it off occasionally to scream "Nigger Libs!".  I gave up at 4:00 AM and got up to discover both my cable and Internet were down.  So the first full day of the Republican Reich has not started well, and I'm going to nap before I publish.  Nameless… Sioux City.
Jig Zone Puzzles:
Yesterday's took me 2:42 (average 4:44).  To do it, click here.  Today's took me 5:00 (average 5:10).  To do it, click here.  How did you do?
Short Takes:
From YouTube (GQ Channel): Boycott Donald Trump's Inauguration | The Resistance with Keith Olbermann
Kudos to Keith. Kudos to John Lewis. This is why I boycotted the infestation.  RESIST!!
From OPB: After an evening of protests Friday, Portland police used crowd-control devices to disperse lingering demonstrators near Pioneer Courthouse Square and six people were arrested.
The use of flash-bangs and tear gas came after police told protesters that the march, which began at 5 p.m., was unlawful. Police also warned the group that those who did not leave the area would be arrested.
By the end of the night, five people were charged with second-degree disorderly conduct.
Kudos to the nonviolent demonstrators.  RESIST!!
From NY Times: Affordable birth control. Equal pay for equal work. Full access to health care for transgender Americans.
As recently as last summer, these seemed like achievable goals, backed by President Barack Obama and championed by Hillary Clinton. Now, of course, Donald Trump is president, and what might have been items on Mrs. Clinton's agenda are tenets of the Women's March on Washington, a protest to mark Mr. Trump's second day in office.
More than 200,000 people have signed up on Facebook to attend the Washington march, and over 1.5 million plan to attend one of hundreds of satellite marches around the country.
Kudos to the women.  RESIST!!
Cartoon: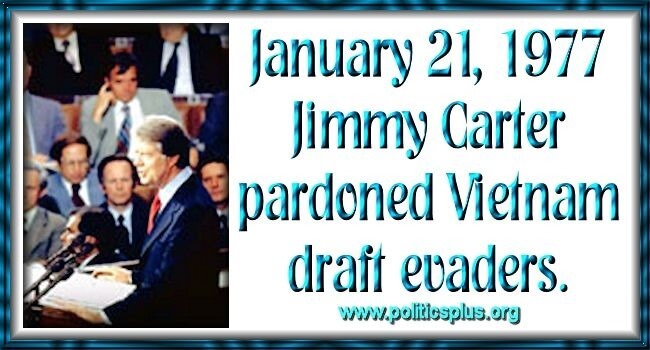 We had a President then.