Last night I saw a Care2 Article by Cal. Since the pink ribbons started polluting US charity again, I've been considering a repost of an article I wrote 2 1/2 years ago, and seeing Cal's lit the fire. Thanks Cal. It's important how Komen's political duplicity disqualifies them as an authentic charity. I originally published the following on 2/3/2012.
The decision to defund Planned Parenthood by Susan G. Komen Race for the Cure is especially hurtful to poor women, who have no health services other than Planned Parenthood. I am convinced that they are not being honest about their claimed reason, and that their real reason is to support the ongoing Republican vendetta against Planned Parenthood. I fully support aid for breast cancer screenings for women, and am happy to tell you that there is a way we can support breast cancer screenings for all women, but leave the Komen foundation to their political intrigues.
Tuesday's news that Susan G. Komen for the Cure is ending funding it provided to Planned Parenthood for breast cancer screenings has led to increased scrutiny of Komen's staff, which—as I reported previously—includes a federal lobbyist who pledged to defund Planned Parenthood while campaigning for governor of Georgia.

Komen's founder is pretty conservative, too. Komen CEO Nancy G. Brinker, who founded the foundation in memory of a sister who died from breast cancer, was the chief protocol officer for the United States from 2007 to 2009 under the George W. Bush administration, and before that served as his ambassador to Hungary.

Brinker is also a major Republican donor, and has given more than $175,000 to Republican candidates and the Republican National Committee since 1990, according to donor data compiled by the Center for Responsive Politics. Her late husband, Norman Brinker, was the chairman of Brinker International Restaurants, which owns the chains Chili's, Maggiano's, and Macaroni Grill. Norman Brinker gave more than $440,000 to Republicans between 1990 and his death in 2009…
Inserted from <Mother Jones>
Komen's supposed reason for this is that Planned Parenthood is under a Congressional investigation, and they do not fund organizations under investigation, they say. Well that investigation was called by one lone congressman, Cliff Stearns (R-FL). He has done nothing to follow it up. Furthermore, Penn State is involved in a serious criminal investigation, but Komen still funds Penn State's Hershey Medical Center. That's why I discount their claim.
Rep. Jackie Speier (D-CA) criticized Komen on the House floor.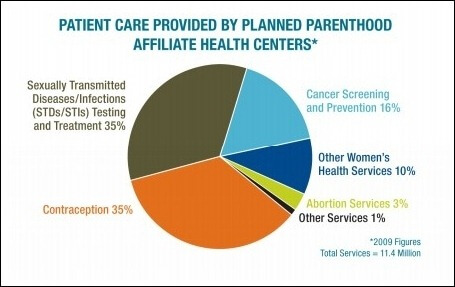 97% of what Planned Parenthood does has nothing whatsoever to do with abortion, but if you oppose abortion, the contraception that Planned Parenthood provides prevents dozens of abortions every day. I wanted to help. I spoke to Charles Nilme at the Columbia Willamette office of Planned Parenthood, here in Portland, and donated $20. That's a tiny donation, but I'm quite poor. I asked Charles, if I could target that donation to breast cancer screening, and he told me that I could.
Therefore, we all can support breast cancer screening for women without contributing to Komen's agenda that opposes women's rights. We can donate to Planned Parenthood directly and tell them how we want it used. I did, and I hope you will too. You can donate online to Planned Parenthood, or get the telephone number of your local center there.
Rachel Maddow interviewed Congresswoman Diana DeGette on this topic. Let me leave you with their thoughts.
Visit msnbc.com for breaking news, world news, and news about the economy