A lot has happened in the world since my last post a week ago and much of it saddens me — Nice, Turkey, racial anger in the US. But there are also things that inspire hope — kids getting excited about a day trip to a mine, purring kitties, a young woman succeeding at learning to walk again after a traumatic brain injury. My brother, his wife and their friends dock tomorrow here in Vancouver and then immediately fly home. I am sure that they enjoyed their trip and will be sorry when the ship docks. So far in July, temperatures have been about 3 C (5.5 F) below normal, which for me is great — no super hot days and nights — and we've had needed rain. I had someone approach me at physio about doing some more ESL teaching. I'll have to make sure I don't take on too much.
Short Takes
Huffington Post — It's so hot that the door to The Depanneur restaurant is propped open for air circulation. The smell of frying onions and then stewed chicken wafts outside into the steamy Toronto afternoon.
It's hard not to stop and peer at what's going on inside the crowded open kitchen in the back.
About a dozen women — some wearing headscarves, others in jeans — are busy cooking a three-course meal. But none are staff; they're Syrian refugees who have been in their new home of Canada for just three months.
"I like the smell of cooking," said Majda Mafalani. "It feels great to be cooking again. I feel that I was born again."
So far removed from their homeland torn apart by civil war, this natural and simple act of cooking has given them back a semblance of community and identity, and an unexpected foray into entrepreneurship.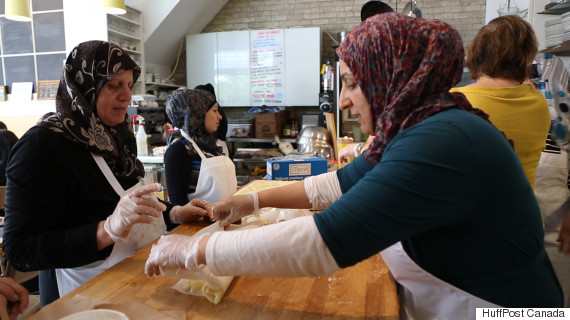 Senater said: "She said to me, 'I like coming here because I am learning new recipes and learning more about being Syrian' and I said 'I like having you guys here because I learn more about being Canadian."
From refugees to entrepreneurs with some support from the local community. Just like it takes a village to raise a child, it takes a community to support refugees. And that support leads to a stronger community, one filled with a great multitude of peoples.
Raw Story — A Kentucky county judge refused to officiate a couple's wedding after they requested he respect their lack of religious beliefs, the Friendly Atheist reported.
Trigg County Judge/Executive Hollis Alexander confirmed that he turned away Mandy Heath and her fiancee when Heath went to file the necessary paperwork at the local courthouse on the day before their wedding.
Move over Kim Davis — you have company! I guess it shouldn't surprise me that a judge, charged with upholding the constitution, doesn't understand it. I'm going to go out on a limb, but Alexander must be a Republican.
Daily Kos — [Ten-year-old Carter Beckhard-Suozzi of New York] was diagnosed with Burkitt's lymphoma in May 2015. He underwent five months of grueling chemotherapy and surgeries before being told by doctors he had beaten the cancer, according to his mom, Jane Beckhard-Suozzi.
While Carter was in the hospital, he was visited by officials from the Make-A-Wish Foundation. Months later, out of the blue, he told his mom what he wanted his wish to be.
"He said, 'Mom, I figured it out. I want to meet President Jimmy Carter,'" Beckhard-Suozzi recalled. "When I asked why, he said, 'We have three things in common. We have the same name. We both have survived cancer and we both love helping people.'
A moment of hope in a bleak week! I just loved this so I had to share it. Can't you just feel that awesome hug! There is also a petition to sign thanking Jimmy Carter.
Washington Post — Mike Pence was a young lawyer on the rise, challenging a longtime Democratic congressman in a Republican-leaning Indiana district.
And then, scandal.
Campaign finance records from the 1990 effort showed that Pence, then 31, had been using political donations to pay the mortgage on his house, his personal credit card bill, groceries, golf tournament fees and car payments for his wife.
The spending had not been illegal at the time. But it stunned voters — and undermined Pence's strategy to portray the incumbent, Rep. Philip R. Sharp, as tainted by donations from special-interest political action committees.
"It was a brazen act of hypocrisy,"…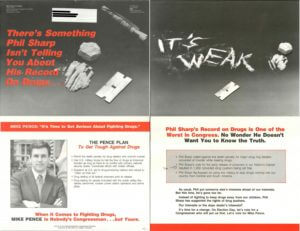 Pence was unapologetic at the time, telling reporters that he had taken a 30 percent pay cut to run for office and needed the money. "I'm not embarrassed that I need to make a living," he said.
Finally, we have another extreme right wing politician to expose on a national level for all to see. Trump = disaster. Pence = disaster. Trump + Pence = a disaster of monumental proportions whose destruction supercedes that of the atomic bomb on Hiroshima.
VOTE BLUE ALL DOWN THE LINE!!!
The New Yorker — Over the past couple of months, Donald Trump hasn't done much right, but in picking Mike Pence, the staunchly conservative governor of Indiana, as his running mate, he probably made a wise choice. History suggests that Vice-Presidential candidates don't make much, if any, difference to the outcome of Presidential elections, but here are some reasons why, from Trump's perspective, Pence was the best bet: …
3. He's a Midwesterner. Further to my previous point, Trump's only realistic, or semi-realistic, chance of getting to two hundred and seventy electoral votes is to storm through the Midwest and the Rust Belt, racking up huge majorities of white votes. To this end, his ideal choice would have been John Kasich, the popular governor of Ohio, but Kasich didn't want the job. Nor did Rob Portman, the Ohio senator who served in the Bush Administration, or Scott Walker, the governor of Wisconsin. And no one in Michigan or Pennsylvania was particularly suitable, either. That left Pence, who runs the most staunchly Republican state in the region. Although his ardent social conservatism may turn off some people in the suburbs of Detroit and Cincinnati, he can claim to be a Midwesterner through and through.
This is the third of seven reasons it made sense for Drumpf to pick Pence as his VP running mate. Now it is up to voters to permanently retire these two Republican misfits who have absolutely no concern for the average American.
Pence has been a big mistake for Indiana, and will be an even bigger mistake for the nation.
My Universe —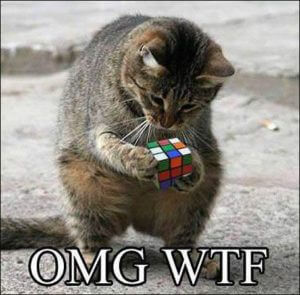 After the mental stimulation of Rubik's Cube . . .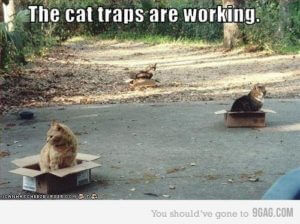 after the physical stimulation of escaping cat traps . . .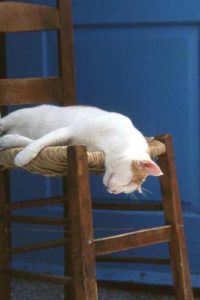 time for a satisfying Lona nap!!!