It amazes me how clumsy improved vision is making me.  I have lots of muscle memory predicated on what I used to see.  Now that I see something different, I've become a bona-fide klutz.  I had a busy morning.  I set up all the appointments for my second eye, which is now scheduled for surgery on 8/28.  I also put in calls to my computer tech to help with some networking issues and to Providence Elder at Home to pick up my Advanced Directive.  I'm awaiting return calls.  I have nothing else scheduled this week, so, God willing, and if the creek don't rise, I should stay in the saddle.  Finally, here is a pic of me in the Surgery Center.  Ladies, you might want to cover your eyes.  Stumpy is nekkid.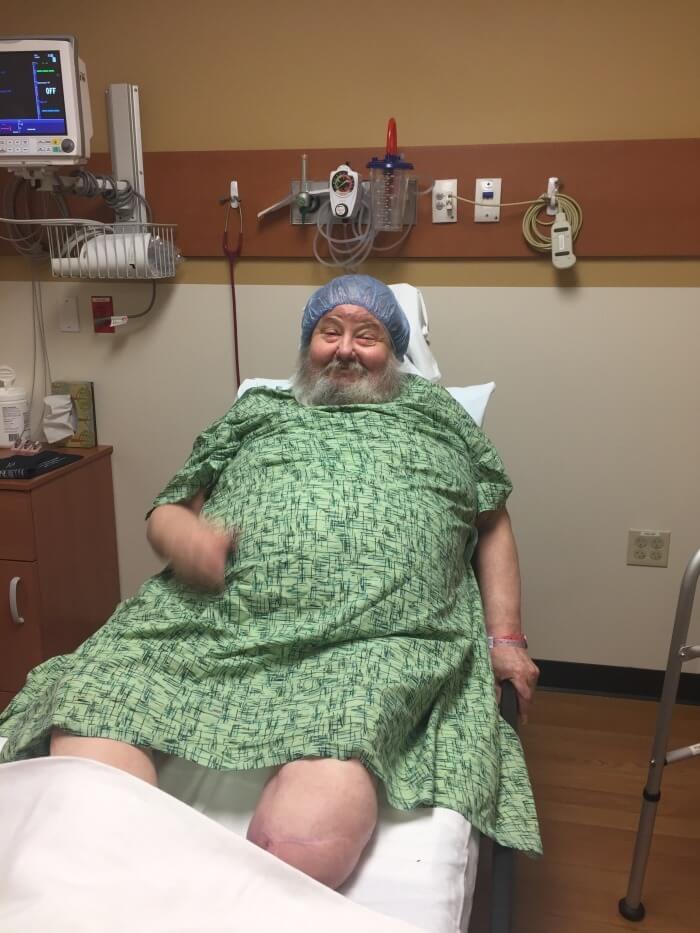 Jig Zone Puzzle:
Today's took me 4:12 (average 5:23).  To do it, click here.  How did you do?
Short Takes:
From YouTube (MoveOn Channel): Kobach's Commission
Don't let Trump, Kobitch, or the Republican Reich take YOUR right to vote away! RESIST!!
From NY Times: Phillip Jones, whose job it is to court visitors to this city, spent months warning anyone who would listen: Economic pain will follow if Texas lawmakers pass laws seen as hostile to gay and transgender people.
But after Texas approved a law that critics said might keep people, on the basis of sexual orientation, from adopting children or serving as foster parents, even Mr. Jones was surprised at part of the fallout: a ban by California on taxpayer-funded travel to Texas.
Kudos! Californicate Texas! RESIST!!
From Daily Kos: The Senate Judiciary Committee notified Trump's legal team today to:
"immediately take steps to preserve all relevant documents in the possession, custody, or control of the Trump Campaign related to Russian interference in the 2016 election, including documents related to the Trump campaign's contacts with: Russian government officials, associates, or representatives; any individuals who purported to act or whom were believed to be acting on behalf of Russian government officials, associates, or representatives; anyone who might have been involved in or in receipt of information obtained as a result of Russia's influence campaign."
The letter is posted at the Committee's website.
The Committee also requested "all communications to, from, or copied to the Trump campaign relating to" the following list of 41 individuals and entities, which includes one unexpected name, Jill Stein.
It was not unexpected to me. I've been documenting Traitor Jill's collusion with Russia, since before the election.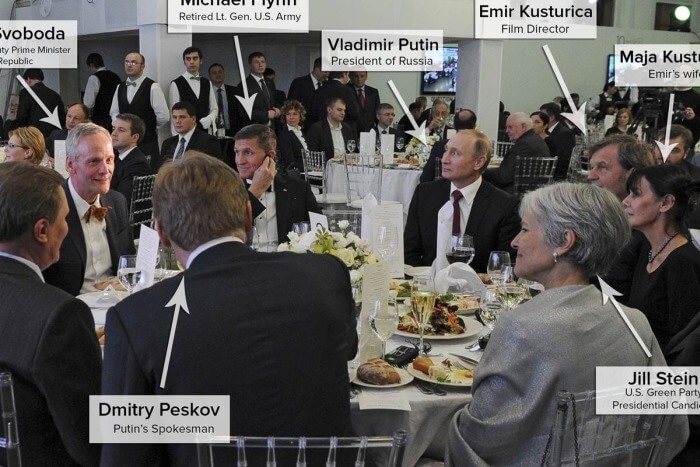 RESIST!!
Cartoon: