My helper friend finally made it yesterday, and we shared six plus hours of heavy cleaning.  Needless to say, I'm way pooped, but I'm writing, because, at my age, I need more days than I have left.  On the plus side, today is definitely a kitty basking day with a forecast high of 70°.  I feel so sorry for my Eastern and Midwest friends.
Jig Zone Puzzle:
Today's took me 6:12 (average 8:28).  To do it, click here.  How did you do?
Short Takes:
From The Oregonian: A sweeping voter registration bill that could add another 300,000 to Oregon's voting rolls won final passage in the Oregon Senate on Thursday on a 17-13 vote and heads to Gov. Kate Brown for her promised signature.
The so-called "New Motor Voter Bill" was promoted by Brown when she was secretary of state as a way to remove many of the barriers to voting, particularly for younger and poorer Oregonians who tend to move more often.
Republicans, however, charged that using drivers' license data to automatically register voters raised worries about ID theft and undermined the privacy of Oregonians. House Bill 2177 passed both chambers without a single Republican vote. The only Democrat to vote no was Sen. Betsy Johnson of Scappoose, who had cast the deciding vote against a similar measure that died in the 2013 session.
When someone registers for a Driver's License or an OID (same without driving, like I have), they are automatically registered to vote. This does not invalidate the many other ways Oregonians with no license or OID can register.  Kudos to Governor Kate and the Oregon Democrats, except the DINO that needs to be primaried.  Oregon leads the way!
From The New Yorker: In what could be a prelude to a Presidential run in 2016, on Friday Joe Biden released to the public both e-mails that he has written while serving as Vice-President for the past six years.
Biden took pride in announcing that he had sent both messages from his official government e-mail address, adding, "I have nothing to hide."
Minutes after the e-mails were released, the media pored over the treasure trove of materials, which offer a fascinating behind-the-scenes glimpse into Biden's tenure as Vice-President.
The first e-mail, written to President Obama in December of 2009, asks about the time and place of the White House holiday party.
Dang Andy!! Joe released both of them?!!? ARGH!! Isn't that TOO transparent?

From NY Times: The coffers of Jeb Bush's not-quite-declared campaign for president are filling at such a rate that fund-raisers have reportedly been instructed not to ask megadonors to give more than $1 million each this quarter. The concern is seemliness — that acceptance of multimillion-dollar checks from deep-pocketed supporters could bolster the impression that Mr. Bush, the former Florida governor, is in their debt, according to a Washington Post report.
Just a million?!!? Strike Three is smelling just like Little Lord Willard!!
Cartoon: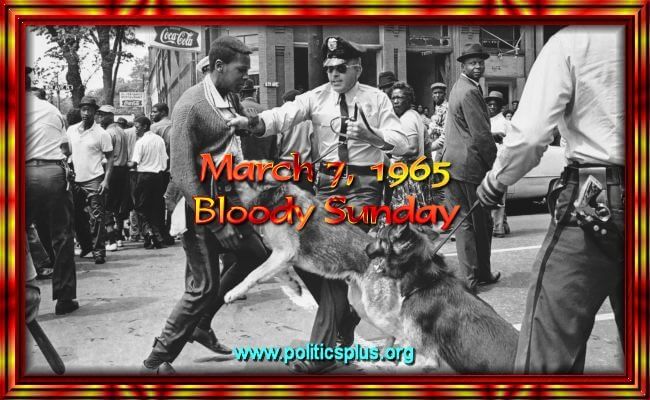 What has changed?  The Republican Party emplaced the racists.