Tomorrow I have my semi-annual appointment with my primary care doctor.  She is the one that moved to the far side of town.  I have to take the lift bus, so my half hour appointment will probably take me 5 – 7 hours.  Today I need to prepare for that, and do tomorrow's chores in addition to today's.  Expect only a Personal Update tomorrow, please.
Jig Zone Puzzle:
Today's took me 2:15 (average 4:04).  To do it, click here.  How did you do?
Short Takes:
From Upworthy: No, I don't want to take my clothes off to board the plane, and no, I really don't want to surrender my civil liberties in the name of what they call security.
I'd heard about the TSA's S.P.O.T. (Screening of Passengers by Observation Techniques) program before and was aware that they were using it, but I had no idea how much it costs (over $1 billion) or that, scientifically, it's bunk.
Next time you go to the airport, stand in line and just TRY to not be nervous as you see TSA agents look at you to decide if you're sweating too much, or if you're just a wee bit too jumpy. Or have the wrong skin color.
I can spot a terrorist. Here's one.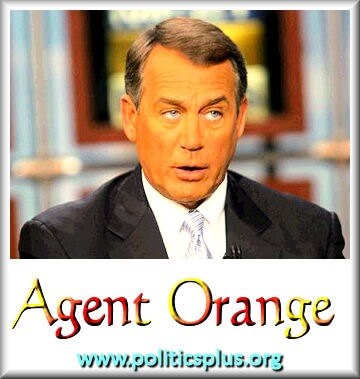 From Daily Kos: So mere hours after the Supreme Court struck down Section 5 of the Voting Rights Act, Texas wasted no more time and re-instituted the same redistricting plan the courts had already ruled as unconstitutional.  The same with their new voter suppression bill.
Attorney General Holder was having none of it, however.  Texas was the first lawsuit to be filed by the Justice Department under Section 2 of the Voting Right Act. 
And now Texas is presenting its defense. It is using two main arguments.
And boy, are they doozies….
…1st, says Attorney General Greg Abbott, the redistricting is not about race.  Oh no.  It's about not allowing DEMOCRATS to vote.  White Democrats too.
From their brief:
DOJ's accusations of racial discrimination are baseless. In 2011, both houses of the Texas Legislature were controlled by large Republican majorities, and their redistricting decisions were designed to increase the Republican Party's electoral prospects at the expense of the Democrats….The redistricting decisions of which DOJ complains were motivated by partisan rather than racial considerations, and the plaintiffs and DOJ have zero evidence to prove the contrary. It is perfectly constitutional for a Republican-controlled legislature to make partisan districting decisions, even if there are incidental effects on minority voters who support Democratic candidates.
Translation:
"So, basically, we just want to fuck over all Democrats, and if the Black and Brown people are also hurt, well, they shouldn't vote for Democrats, should they?  It's only collateral damage"
This is a classic from 8/13/2013. Nothing had changed.
From NY Times: Nine declared or likely Republican candidates descended on a large church in Iowa on Saturday to court evangelical Christians, the voters who played the starring role in the state's two most recent caucuses.
They included the winners of those two contests (Rick Santorum and Mike Huckabee), newcomers whose biographies lend themselves to evangelical support (Ted Cruz and Scott Walker), and candidates who would like to win some support from the Christian right but are eyeing broad coalitions (Rand Paul and Marco Rubio).
The nine-candidate lineup in the worship hall of Point of Grace Church [pseudo-Christians delinked] in Waukee, a Des Moines suburb, was proof of evangelical power in Iowa, but also a warning that the script may be rewritten in 2016, with so many candidates competing for social conservatives that their votes splinter.
We need to take note of the promises Republicans make to throe pseudo-Christian base, pandering to their greed, bigotry and intolerance. Then we get to impale them on the quotes they make in Iowa all the nay to election day.
Cartoon: