We're having some excitement here in the Rose City, as a contractor ruptured a gas line and a building about 25 blocks from me exploded.  I did not hear it, but I knew something was up, because I heard several sirens at once from different distances away.  Please join me in prayer, or however you connect to the infinite, for the injured and their loved ones.  I have a busy day.  Store to Door is delivering groceries later this afternoon, and I have to put them away.  Later Wendy will be here to shine and polish the TomCat and do some light cleaning.  Then we'll construct a green cloud and send it north to find the Squatch.  That assumes we can hold the chili down, as Hillary will be debating, and Rump Dump will be masdebating at the same time we are eating.
Jig Zone Puzzle:
Today's took me 3:41 (average 4:45).  To do it, click here.  How did you do?
Short Takes:
From Daily Kos: The courts are not looking kindly at Florida Gov. Rick Scott's multiple efforts to keep people—primarily Democrats—from voting. Last week, his refusal to extend the voter registration deadline in the aftermath of Hurricane Matthew was denied, and voter registration continues into this week. Then on Sunday, a federal judge ruled that the state must allow absentee voters to verify their signatures and have their votes count.
U.S. District Judge Mark Walker's ruling was a victory for the Florida Democratic Party and the Democratic National Committee, which sued the state Oct. 3 arguing Florida canvassing boards shouldn't immediately reject a ballot if a voter's signature doesn't match the one on file. The state gives voters who forget to sign their mail ballots a chance to fix the problem before Election Day—but doesn't offer voters with mismatched signatures the same opportunity. […]

"It is illogical, irrational, and patently bizarre for the State of Florida to withhold the opportunity to cure from mismatched-signature voters while providing that same opportunity to no-signature voters," he wrote. "And in doing so, the State of Florida has categorically disenfranchised thousands of voters arguably for no reason other than they have poor handwriting or their handwriting has changed over time." […]
The Republican War against the right to vote never ends.
From The New Yorker: In an Oval Office ceremony on Wednesday morning, President Barack Obama signed an executive order requiring the loser of the 2016 Presidential election to leave the country forever.
"This will help the healing begin," the President said.
The executive order calls for the loser of the November 8th election to depart the country on the morning of November 9th and never return.
"Whoever that turns out to be," the President said.
But Andy, it doesn't go far enough. Make Rump Dump Whoever leave the earth and go to the Cruz planet.
From CMD: ExxonMobil and the American Legislative Exchange Council (ALEC) are running an illegal scheme to promote the oil giant's climate denial policies and legislative agenda in violation of U.S. tax law governing charitable organizations, the Center for Media Democracy (CMD) and Common Cause charged today.
In a new filing to the IRS – adding to an active investigation prompted by a 2012 complaint that ALEC is operating as a corporate lobbying group while registered as a 501(c)(3) nonprofit charity – the watchdog organizations detail for the first time how Exxon has used ALEC as a key asset in its explicit campaign to sow uncertainty about climate science, undermine international climate treaties and block legislation to reduce emissions. While ALEC purports to spend zero dollars on lobbying, Exxon has deliberately used ALEC for the past two decades to advance its legislative goals concerning cap-and-trade policies, fracking, the Keystone Pipeline and the Obama Administration's Clean Power Plan.
"It has become painfully obvious over the past few years that ALEC is corporate lobby front group masquerading as a charity—at taxpayer expense," said Arn Pearson, general counsel at CMD. "If the laws governing nonprofits are to mean anything, the IRS needs to take action to enforce them in this case."
"For years ALEC has been a key asset in Exxon's multi-billion dollar campaign to push a dangerous climate-denial agenda and secretly lobby politicians on anti-environmental legislation that pollutes the environment," said Karen Hobert Flynn, president of Common Cause. "It is time for the IRS to act and curb these blatant abuses."
Today, CMD and Common Cause provided the IRS Whistleblower Office with extensive evidence obtained through open records requests, original research and public financial documents detailing intentional misuse of ALEC by the Exxon to advance legislation of direct benefit to the company. Over a 17-year period, Exxon and its foundation spent more than $1.7 million to finance lobbying activity by ALEC on legislation and public policies that benefit the corporation, while improperly and illegally claiming a tax deduction for those expenditures.
These Republicans (ALEC) need to be stripped of their 501 status, criminally prosecuted,  and put out of business permanently.
Cartoon: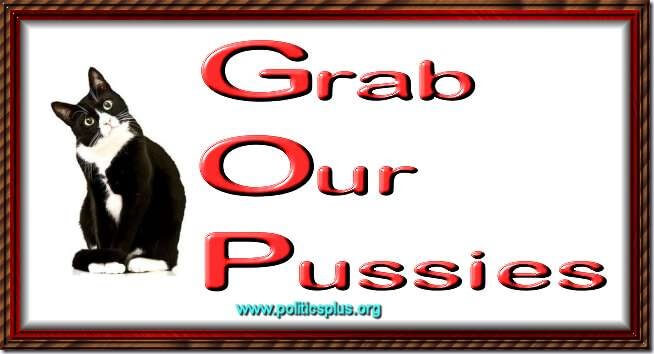 Hat-Tip to Bill Maher for the concept.