I'm still feeling pretty crappy and need to stay down, but I did get a new poll up.  I'm not current with replies, and hope I'm better tomorrow.
Jig Zone Puzzle:
Today's took me 3:43 (average 5:30).  To do it, click here.  How did you do?
Short Takes:
From MSNBC: Bloody Bullseye Barbie Unleashed
Visit NBCNews.com for breaking news, world news, and news about the economy
When you consider her ability to keep the rabid base enthralled, you have to wonder whether or not the InsaniTEA set have an average IQ of 70.
From Washington Post: Supreme Court justices seemed split Monday on whether a federal law intended to streamline voter-registration procedures means that states may not attach additional requirements, such as proof of citizenship.
The federal registration form that Congress says states must "accept and use" requires only that the applicant swear under oath that he or she is a citizen.
Needless to say, Roberts, Alito, Scalia and Thomas are positioned squarely against the Constitution.
From Crooks and Liars: If it's Sunday, it's another episode of Dancin' David Gregory inviting Republicans to come on his show and rattle off their talking points without fear of contradiction. Karl Rove's dance partner allowed House Majority Whip Kevin McCarthy to attribute a very famous statement by Dick Cheney's (that "deficits don't matter") to President Obama! He also said that Democrats are the ones responsible for racking up the majority of the debt we've been dealing with ever since President Obama took the oath of office.
This could not be a more classic example of projection.
Cartoon: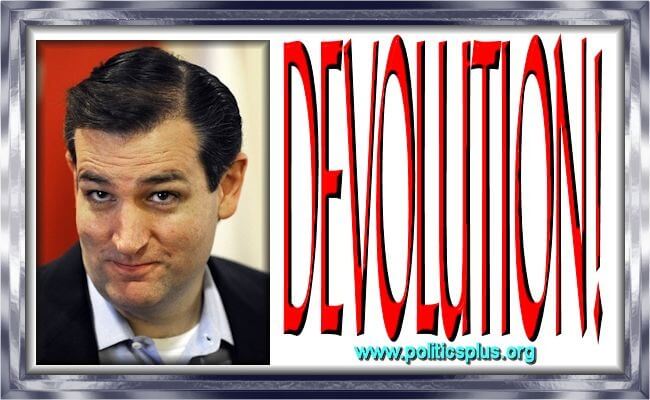 America needs Cruz control.