The day is going poorly so far.  My A/C tubing came loose last night.  I can't see to fix it.  If I could, I won't fit in that corner.  Building maintenance said they'll come when they can, but are not sure when.  Portland is now under an excessive heat warning through the weekend.  In addition, today is a grocery delivery day.  Late this afternoon, Wendy will be here for my care.  I imagine I may be very stinky by then.
Maintenance arrived over two hours later.  Even though the temperature was still under 70° outside, it was over 85° in here, because the sun had hit the brickwork and was superheating it.  Fortunately, they were able to reconnect the exhaust hose.
Jig Zone Puzzle:
Today's took me 3:25 (average 5:23).  To do it, click here.  How did you do?
Short Takes:
From KP Daily Funnies: Funny or Die: Putin Loves Trump
That's almost as absurd the third party propaganda Putin produces on RT.
From Daily Kos: Rudy Giuliani, stumping for Trump today.
"Under those eight years, before Obama came along, we didn't have any successful radical Islamic terrorist attack in the United States. They all started when Clinton and Obama got into office."
And to think we used to call him Rudi 911! Nevertheless Republican Supply-side pseudo-Christian terrorists are a far more deadly threat to the US than the Republican Supply-side pseudo-Muslims of Al Qaeda and the Daesh.
From NY Times: Hillary Clinton does not dispute that the presidential campaign is going well for her at the moment.
But she would rather not dwell on it.
"Don't be complacent, my friends!" she told supporters on Tuesday inside a high school gym in West Philadelphia. "Even though we're doing fine right now, I'm not taking anyone, anywhere, for granted."
As Mrs. Clinton seizes polling advantages over Donald J. Trump in essentially every traditional swing state, her team is working to keep supporters energized and engaged, reminding them that winning public surveys in August is worth exactly zero electoral votes in November.
She's right!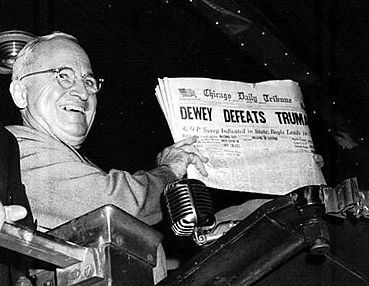 Cartoon: