Sometime during the next hour and a half, Safeway.com will be delivering groceries.  Unlike Store to Door, closed for the 4th, Safeway does not unpack my groceries for me or help me put them away, so I'll have to break to do that myself.  I hope you are having a better holiday weekend than the US.
Jig Zone Puzzle:
Today's took me 3:02 (average 5:39).  To do it, click here.  How did you do?
Short Takes:
From Daily Kos: …As pr*sident, Donald Trump's narcissistic tendencies first expressed themselves from the White House briefing podium when Press Secretary Sean Spicer argued against all evidence that the attendance at Trump's inauguration exceeded that at President Obama's. It seems almost quaint now—partly because the clear pictorial evidence made it so laughable—but that was an inaugural glimpse of where we were headed, pardon the pun.
It's no secret by now that Trump is out of his depth, unable to comprehend the vast federal bureaucracy he's supposed to command, incapable of absorbing the knowledge necessary to inform critical decisions about commanding it, and frankly, uninterested in anything that isn't directly related to whichever immediate concern has hijacked his limited attention span at any given hour of the day.
But now we are seeing how that psyche is choking off the entire White House from the world, not just so Trump can maintain control over the government, but so no inconvenient truths can infiltrate his fortress and encroach on his reality…
Click through for the entire article. It's worth it. I agree with the author, that it's only a matter of time before the Fuhrer screws the pooch. RESIST!!
From NY Times: …Some policy subjects, on the other hand, really are complicated. One of these subjects is international trade. And the great danger here isn't simply that Trump doesn't understand the issues. Worse, he doesn't know what he doesn't know.
According to the news site Axios, Trump, supported by his inner circle of America Firsters, is "hell-bent" on imposing punitive tariffs on imports of steel and possibly other products, despite opposition from most of his cabinet. After all, claims that other countries are taking advantage of America were a central theme of his campaign.
And Axios reports that the White House believes that Trump's base "likes the idea" of a trade war, and "will love the fight."…
Click through for the rest of Paul Krugman's fine editorial. For one thing a tariff on imported steel, will price all the goods made by US workers with that more costly steel out of competition with foreign products. Bye Bye jobs!  How do you spell stupid? R-E-P-U-B-L-I-C-A-N! RESIST!!
From Raw Story: A man has been charged with plotting to assassinate President Emmanuel Macron at France's Bastille Day military parade which the French leader is set to attend with US President Donald Trump, a judicial source said Monday.
The 23-year-old is a suspected far-right extremist who told investigators he wanted to kill Macron at the July 14 national day parade in Paris, a source close to the investigation said.
He said he also wanted to attack "Muslims, Jews, blacks, homosexuals," the source added.
Police arrested the man at his home on Wednesday in the northwest Paris suburb of Argenteuil after being alerted by users of an internet chatroom where the suspect allegedly said he wanted to buy a firearm.
No doubt Trump is in mourning over the capture of a French Republican terrorist, who was plotting to give Trump a reason to cheer at the parade. RESIST!!
Cartoon: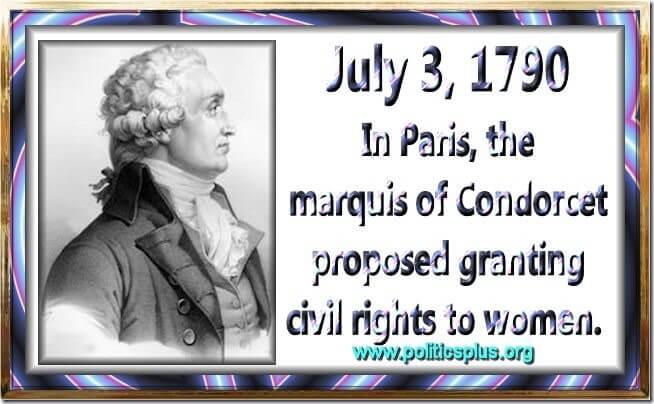 No wonder Republicans hate the French!