Although it's a relatively light day, I do have a lot of paperwork to get done, and I want to get as much rest as I can, because tomorrow is a very busy day.
Jig Zone Puzzle:
Today's took me 3:38 (average 5:45).  To do it, click here.  How did you do?
Short Takes:
From The Union Leader: The New Hampshire primary lived up to tradition and winnowed a large field of candidates by another two: Chris Christie and Carly Fiorina.
The Republican presidential hopefuls quit the race Wednesday after disappointing finishes in the first-in-the-nation primary.
Good riddance to the Bankrupt Bitch, as some of her own HP employees called her, and worse riddance to…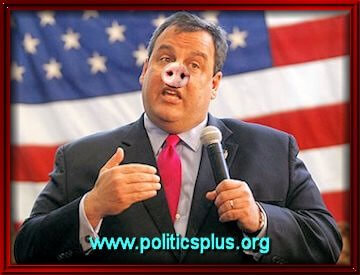 From Alternet: Stephen Colbert congratulated Bernie Sanders on his New Hampshire landslide, and overwhelming (86 percent!) youth vote Wednesday night. "It's like you're puppy monkey baby," Colbert says, referencing the Super Bowl ad. "Why do you think the young ones like you?"
Even if I preferred Hillary, it would be worth supporting Bernie, just to move O'Lielly to Ireland.
From Think Progress: When 12-year-old Tamir Rice was shot and killed by Cleveland police for playing with a toy gun, officers didn't give him medical attention for four minutes. Even if they'd tried to help, the officers didn't have a first aid kit.
Now the city is suing the Rice family for a $500 ambulance fee, two months after a grand jury decided not to indict the shooting officer.
On Wednesday, the city filed a claim against the family "for emergency medical services rendered as the decedent's last dying expense under Ohio Revised Code."
The Cleveland Republicans responsible for this outrage can take a long, flying you-know-what off a short pier!!!
Cartoon: