My helper friend called yesterday and said she could not make it until 10 AM today.  It's Noon and I'm still waiting.  I slept most of yesterday, needed it, and could probably use another few hours.
Jig Zone Puzzle:
Today's took me 3:02 (average 5:02).  To do it, click here.  How did you do?
Short Takes:
From The New Yorker: By a huge majority, Americans support laws legalizing marijuana and criminalizing Congress, according to a poll released on Thursday.
While the poll reflects a relaxation of attitudes about recreational pot use, it also suggests that many Americans now view membership in Congress as a problem ravaging the nation.
Harland Dorrinson, an activist who has spent years mobilizing support for the criminalization of Congress, said that "this poll reinforces what many of us have been saying for a long time: Congress destroys lives."
Never has Andy's satire been more true.
From Media Matters: Fox News Host Sean Hannity is criticizing singer John Legend's Oscars speech, which invoked the civil rights movement and the ongoing fight for racial and social justice. In response to Legend's completely accurate statement that the Voting Rights Act of 1965 is under attack today, Hannity disagreed and appeared to argue that the seminal civil rights law was irrelevant to strict voter ID laws.
On February 22, Legend and co-writer Common won the Academy Award for Best Original Song for "Glory," from the film Selma, a historical drama about Dr. Martin Luther King, Jr.'s fight for equal voting rights. In his acceptance speech, Legend noted that the civil rights struggle represented in the movie continues "right now": "We wrote this song for a film that was based on events that were 50 years ago, but we say that Selma is now, because the struggle for justice is right now. We know that the Voting Rights Act that they fought for 50 years ago is being compromised right now, in this country, today."
Barf Bag Alert!!
Everything Legend said was true. Fowler was completely accurate when Hannity wasn't overwhelming him with the loudest mic. Innis is just a token paid to betray his people, and said nothing of import. Hannity opened his mouth, with no food going in. You know what that means.
From Daily Kos: Earlier today, when asked about ISIS, presidential hopeful and current Wisconsin Governor Scott Walker said that his response to the peaceful labor protests in Madison in 2011 prepared him to stamp out international terrorism. Apparently that means that in case of a terrorist attack he would sneak in and out of the White House via a not-so-secret rat tunnel and consult on the phone with bloggers pretending to be billionaire David Koch.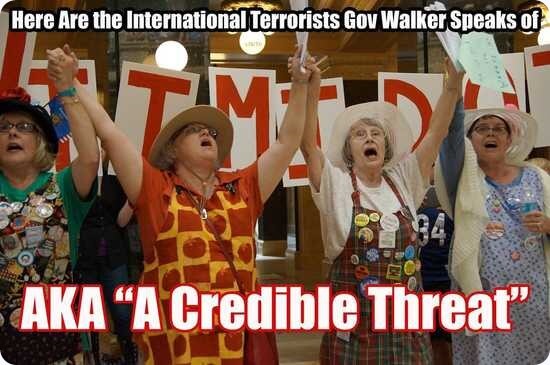 Here's just one image the foolish Fartfuhrer of Fitzwalkerstan inspired. Click through for a bunch more.
Cartoon: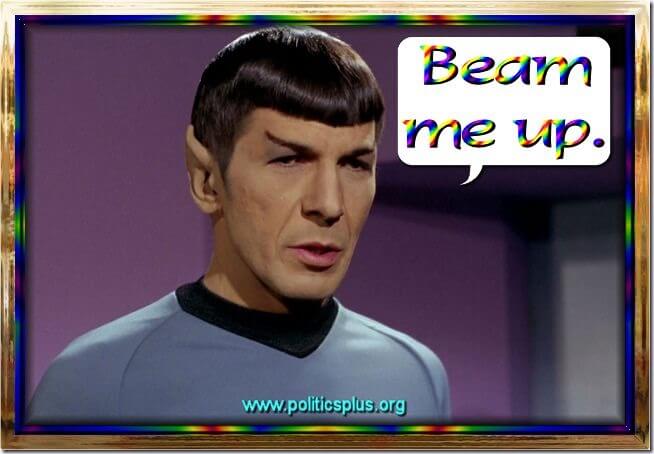 Prosper