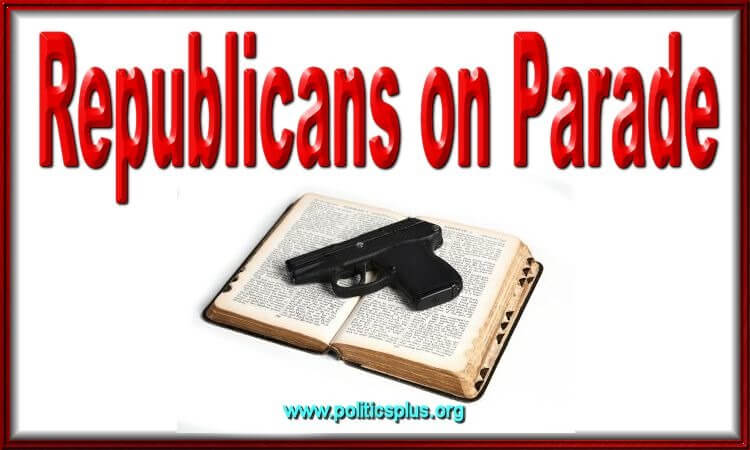 Here is the forty-ninth article in our Republicans on Parade series, featuring individuals who personify what the Republican Party has become. Today's honoree is Jared Padgett. He is so honored for finding a Second Amendment Solution to the sin problem for Republican Supply-side Jesus (the exact opposite of the real Jesus). It is the first time this award has gone to a minor or been awarded posthumously.
The diary of the 15-year-old Oregon high schooler who shot and killed a classmate and injured a teacher before turning the gun on himself revealed that the teen was a religious fundamentalist who was out to kill "sinners."

According to the New York Daily News, freshman Jared Padgett was known at the Church of Jesus Christ of Latter-Day Saints in Gresham, OR as being quiet, but was "highly regarded for his spirituality" by church elders.

Padgett walked into Reynolds High School last Tuesday carrying "an AR-15 type rifle, a semi-automatic handgun, ammunition and a large knife," and opened fire, killing freshman Emilio Hoffman. Portland's KGW reported that police found the teenager's journal while searching through the belongings he left behind.

A police source told the TV station that Padgett did not name specific students or teachers in his plans, but was rather on a mission to cleanse the world of "sinners."… [emphasis added]
Inserted from <Raw Story>
Here's the video.
As long as Republican Supply-side pseudo-Christians keep preaching violence as a means of enforcing their invasive piety codes on others, they forfeit the claim that there is no blood on their hands, when one of their own acts it out.