Wendy left a short time ago, and I desperately needed destinking.  Portland entered an excessive heat warning starting yesterday and extending through the entire week.  Today is only 89° (60% humidity).  Thursday is forecast at 109°.  ARGH!  Tomorrow I have my semi-annual eye torture by Alison, my eye cancer surgeon, to make sure there has been no recurrence.  Ultrasound on the eye is like scratching a chalk board inside your head.  I'll be gone most of the day and will be fully dilated and useless when I return, so please expect no more than a Personal Update.
Jig Zone Puzzle:
Today's took me 3:07 (average 4:45).  To do it, click here.  How did you do?
Short Takes:
From YouTube (RWW Channel): RWW News: Rick Joyner Says Chaos Is Proof Trump Is An 'Extraordinary Leader," Just Like Jesus
Barf Bag Alert!!
What a crock from this Republican Supply-side pseudo-Christian. However, Trump is just like Republican Supply-side Jesus (the exact opposite of the Real Jesus). So where is Supply-side Judas when we need him? RESIST!!
From Daily Kos:
Senate Republicans failed in their latest attempt to take health coverage from 16 million people with so-called "skinny repeal." So how's Donald Trump responding? By lamenting the failure and promising to do what he can to blow up the system so that at least a few million people lose coverage:
3 Republicans and 48 Democrats let the American people down. As I said from the beginning, let ObamaCare implode, then deal. Watch!

— Donald J. Trump (@realDonaldTrump) July 28, 2017
Very presidential. So populist. What a champion of working people. After sleeping on it, Trump expressed the deep thought that "If Republicans are going to pass great future legislation in the Senate, they must immediately go to a 51 vote majority, not senseless 60"—after a 51-49 vote.
What an idiot!! RESIST!!
From NY Times: President Trump's admonition that the police should not be "too nice" while transporting suspects drew laughter and cheers from a crowd of officers on Friday, but police officials swiftly made it clear they did not find the words funny.
From New York to Los Angeles, law enforcement authorities criticized the president's remarks. Experts worried that his words could encourage the inappropriate use of force. A defense lawyer even signaled that he might use video of the speech in court.
The criticism online started shortly after Mr. Trump's comments, which came at an event in Brentwood, N.Y., which was intended to support the police in their fight against La Mara Salvatrucha, or MS-13, a gang that has been accused of several murders on Long Island.
After calling for more immigration officers to help arrest the gang members, Mr. Trump told officers, "Please don't be too nice."
"Like when you guys put somebody in the car, and you're protecting their head, you know, the way you put your hand over" their head, he said, putting his hand above his head for emphasis. "I said, 'You can take the hand away, O.K.?'"
To the best of my knowledge, no President has ever publicly called for criminal police brutality. But the Fuhrer is a Resident, not a President. RESIST!!
Cartoon: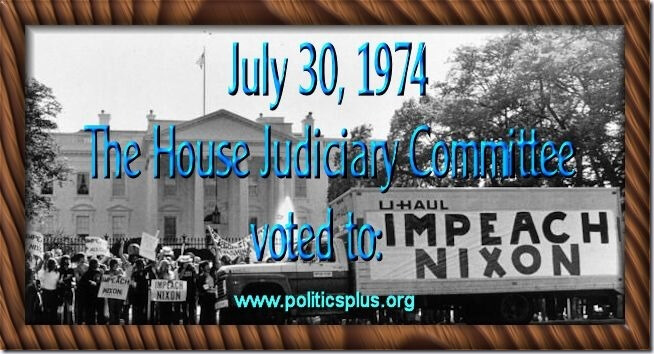 Redux time!