I'm writing for tomorrow, day 108. as we come to the end of another month.  It's a holy day in the Church of the Ellipsoid orb, and a worship service is on as I write.  Later the Broncos worship with the Philadelphia congregation, and it will be televised here, so I shall be meditating deeply.
Jig Zone Puzzle:
Today's took me 3:51 (average 4:50).  To do it, click here.  How did you do?
Religious Ecstasy:

Short Takes:
From Raw Story (Hat-Tip to Lynn): A Rutgers University student who found himself being cited by Sen. Ted Cruz (R-TX) as a cautionary tale told MSNBC host Ed Schultz on Friday that Cruz distorted his story for the purposes of arguing against the Affordable Care Act…
Visit NBCNews.com for breaking news, world news, and news about the economy
Cruz is no different than any other Republican Senator in one respect. They all have to lie, because, if they told the truth, not even the most stupid sheeple would vote for them. This student's story is a perfect example of that.
From Daily Kos: Could it be that the excoriation received by Chuck Todd by a multitude of reputable online news sources is reframing the actions of some traditional journalists? Is it the fear that as Americans see the truth they will justifiably stop accepting the traditional media as one of their major sources of information?
Lemons had recently been a 'yes man' for Bill O'Lielly. I'm glad he decided to come clean and hope more media people do.
From Alternet: NRA Lobbyist: Opposing Elephant Slaughter Is Hitlerian Animal Racism
Here's the background: There's this show on NBC Sports called "Under Wild Skies" featuring an NRA lobbyist and all the animals he likes to hunt and kill. Some people think this is fun to do and watch. But, some people also objected this week when the show featured the gun lobbyist in question, Tony Makris, shooting an elephant in the face, and then drinking champagne. About 50,000 people objected and suggested NBC cancel the show.
This upset Tony Makris, who feels, as many gun nuts do, very oppressed by the fact that people want to deprive him of his liberties to shoot and televise his kills, and celebrate afterwards. These dang animal nuts are exactly like Hitler, he said in an interview with NRA talk show host Cam Edwards.
To be clear, Makris explained, he is a hunter, a non-dsicriminatory [sic] hunter. "I hunt all things," not just elephants. Animal rights people are too soft on elephants. Nobody objected about his shooting ducks, pigeons, rabbits and squirrels, let alone deer. "So I can shoot all of those, but not an elephant?" he asked rhetorically.
This, he said, is animal racism. And to those who would argue that elephants are different, bigger, more special, smarter and more sensitive, he said. "Hitler would have said the same thing."
Gotcha!
This is just one of seven examples of Republican TEAbuggery in just the last week. Click through for the other six. (We need to send this elephant hunter to the US House!! ;-))
Cartoon: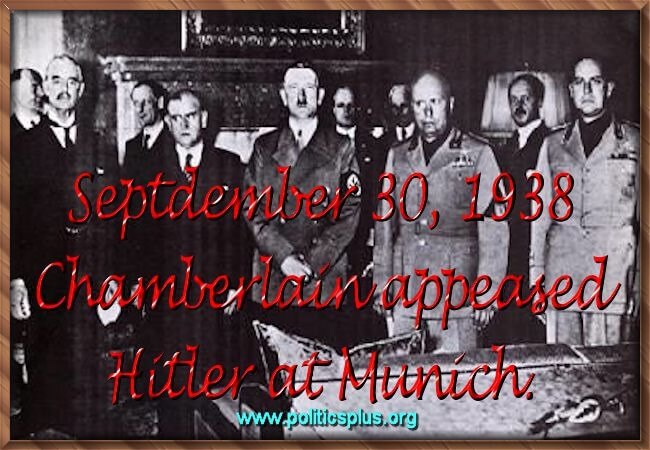 Obama must not make the same mistake with Republicans.