I'm writing for tomorrow, day 97, and I'm feeling almost human again, after sleeping almost all day yesterday.  Unfortunately the dreaded task awaits.
Jig Zone Puzzle:
Today's took me 3:22 (average 5:22).  To do it click here.  How did you do?
Fantasy Football:
We have our own Fantasy football league on NFL.com called Lefty Blog Friends.  I just learned that one of the players withdrew without notifying me, so we have an opening.  You don't have to be an expert to play, and it is a lot of fun.  It's not just for men.  In fact four of our nine players are women.  If you'd like to play, please let me know ASAP.  Our live draft is on Saturday, Aug 16, 2014 at 9:00am PDT.
Short Takes:
From The New Yorker: The war between Congress and the White House took a turn for the worse on Friday as House Republicans sought to prevent President Obama from ordering new office supplies.
The House panel that mandated the office-supply freeze denied that it was politically motivated, citing "budgetary concerns." "It's time President Obama learned a tough lesson," House Speaker John Boehner told reporters. "Being President does not entitle you to a spending spree at Staples."
At the White House, the President blasted the Republicans' move to strip him of legal pads, pencils, and other office essentials, calling it "just their latest attempt to keep me from doing my job."
Is Andy covering up Obama's Kenyan, Socialist, Muslim paper clips?
From Daily Kos: Take a look at what homegrown hatred looks like full stop. This disgusting comment was made by Barry Dile [Republican racist delinked] about a missing 16-year old girl from Tennessee.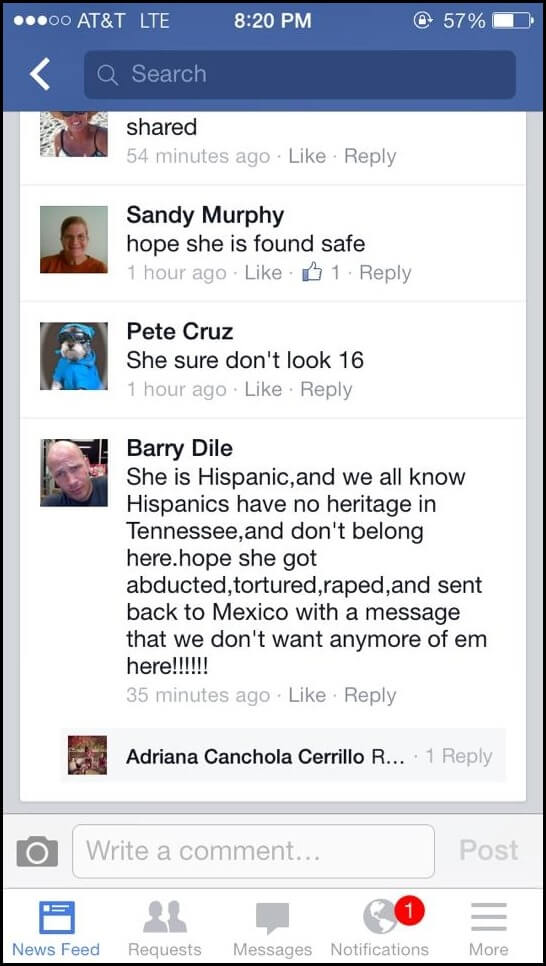 No doubt he is a devout follower of Republican Supply-side Jesus (the exact opposite of the real Jesus).
From Think Progress: During a congressional hearing Thursday, Foreign Policy reports, a member of Congress mistakeningly assumed that two senior U.S. government officials were actually representing India.
The Congressman, Rep. Curt Clawson, told the officials "I love your country" and offered to do "anything… to make the relationship with India better." The officials, Nisha Biswal and Arun Kumar, are both U.S. citizens who work for the Obama administration. Here's the super awkward exchange:
I found the same video in a format you all can view.
I guess this folks weren't quite white enough for this Republican racist, but any competent Representative would know who is coming to a hearing in advance.  Republicans are not.
Cartoon: