The left is split between a majority that makes defeating Trump their priority, and a small, but vocal minority that makes defeating Clinton their priority, in the mistaken belief that a third party candidate can win.  Although I am a pragmatist, rather than an idealist, I agree with my more idealistic friends on almost every issue.  Here's an excerpt from an editorial that points out an area where we can work together.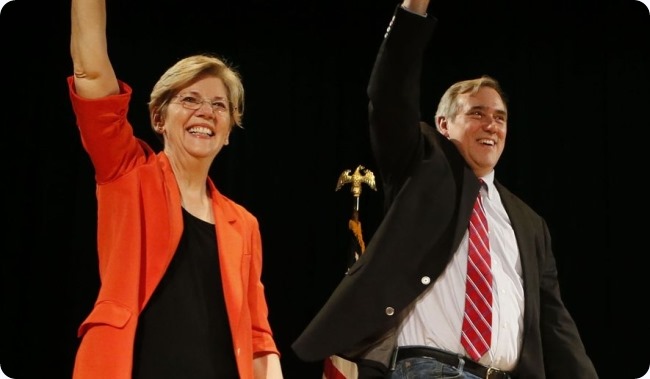 …The frightening, violent bigotry Trump has conjured could swallow a lot of people before it consumes itself. Even if he loses, angry Trumpistas would still roam freely, with access to automatic weapons and heavy machinery.
I'm more excited about protesting President Clinton La Segunda than being governed by her. Under George W. Bush, were there any national progressive policy victories? The mass movements of the Bush years sought to stop bad things like the Iraq War and the Sensenbrenner immigration bill. Mass movements of the Barack Obama years — Occupy, Black Lives Matter, climate change, dreamers — had the luxury to advocate systemic change and did indeed win some policy. That's not lesser, it's not evil at all.
First-term Obama and Clinton El Primero enthusiastically marginalized progressives. They wanted to be pushed to the right but not the left. Progressives fell for it and demobilized. Let's not do that this time.
I'm not loyal to Democrats, but I'd be a lot more impressed by the Green Party if they had anything at all to show for the last 16 years — the last time we had the exact same conversation.
Berners who want to keep pushing Bernie Sanders' agenda can focus on down-ticket races, especially the Senate. The Senate has the sole power to confirm appointments and approve treaties. This would be enough to, for example, stop the Trans-Pacific Partnership, ratify a major climate change treaty, showcase progressive policies in cabinet confirmation hearings and confirm judges. Sanders Democrats and progressive independents could successfully elect and hold senators to these goals, if we got our act together, which we probably won't.
The Democrats need to net at least four extra seats to flip the Senate, which is more attainable than 30 seats to win Congress. Republicans have 24 Senate seats up, and Democrats only 10. States with competitive Senate races are also swing states for the presidential races, so using Trump to drag Republican senators down is a twofer.
The closest Senate races are in Arizona, Florida, Illinois, Missouri, Nevada, New Hampshire, North Carolina, Ohio, Pennsylvania and Wisconsin. The only current Democratic seat that looks vulnerable is the race to replace the retiring boringest [sic] Senator from Nevada: Harry Reid. On the upside, there's the chance to topple John McCain and Marco Rubio, which would be so fun. Five of the Democratic candidates invited Bernie to campaign with them because they, for example, share his opposition to the Trans-Pacific Partnership… [emphasis added]
From <San Francisco Chronicle>
Every election, I find myself repeating myself.  We need to be building the movement the day after the election, but it seems that every year, most progressives return to working on favorite issues and expend no effort on movement building.  Can you imagine where we might be, if Bernie had started to organize in May of 2013 instead of May of 2015? 
For now, the next President will be Clinton or Trump.  That won't change.  But at least we can agree to elect as  many down ballot progressives as we can, and when we are better organized, the White House will not be out of reach.