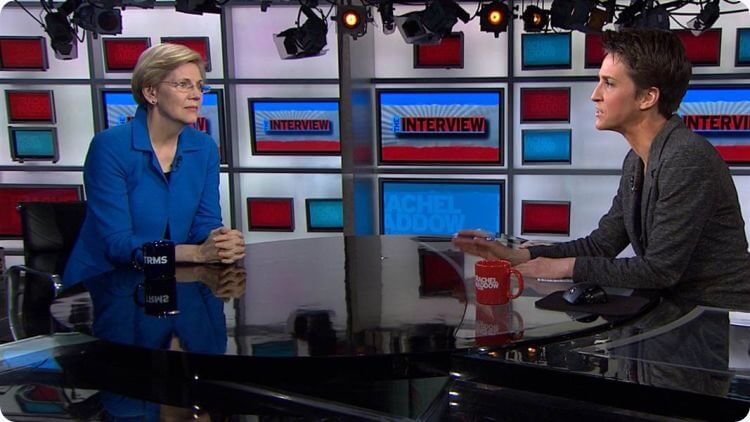 It's a rare treat for me to see two of my favorite ladies share the spotlight, so I'm going to do something highly atypical for me. I'm going to shut up and get out of the way. Introducing Elizabeth Warren and Rachel Maddow.
If you cannot watch MSNBC video, here's the same clip on YouTube.
Warren makes a great case for the Democratic Party. I found it highly relevant that Warren is the Senator most progressives use as a progressive comparison to Democrats we claim are not progressive enough. Didn't she just make a most excellent case for us to support and vote for those very people?
What should we get out?