I continue to improve and hope to return to full speed this week.
Jig Zone Puzzle:
Today's took me 4:33 (average 5:08).  To do it, click here.  How did you do?
Short Takes:
From MoveOn: What If MoveOn.org Was A City?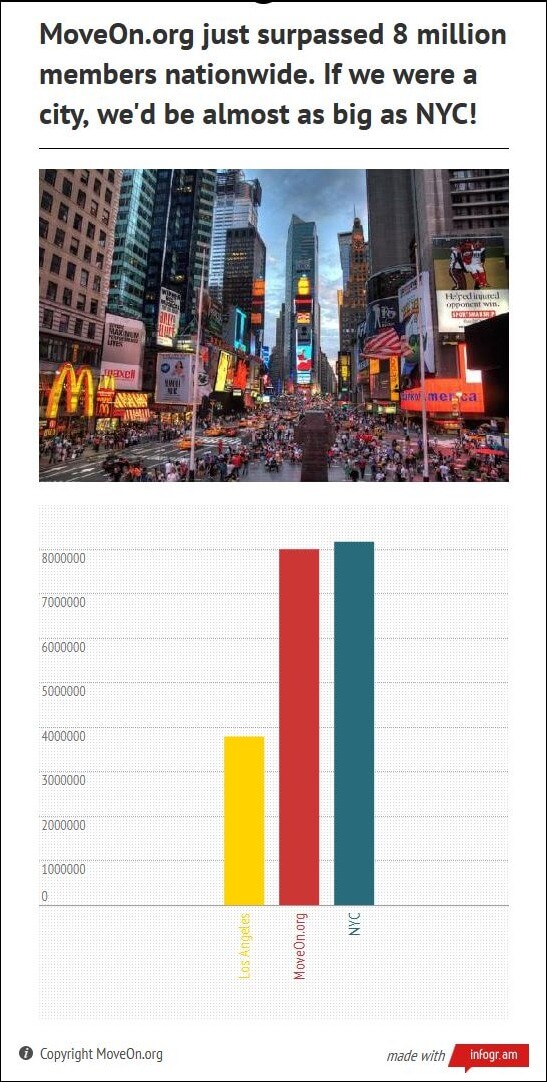 Kudos to MoveOn, a most valuable resource!
From NY Times: In the fight over the federal budget deficit, Social Security has so far been untouched. That may soon change.
In last year's "fiscal cliff" debate, President Obama offered to reduce the annual cost-of-living adjustment, or COLA, for Social Security benefits, a spending cut favored by Republicans and scorned by Democrats. Republicans rejected the offer because Mr. Obama wanted tax increases in exchange, while Democrats said it would be too harmful. More recently, Senate Democrats did not include Social Security reforms in their budget and specifically rejected a COLA cut. The House Republican budget also steered clear of explicit cuts to Social Security, a move partly aimed at isolating Mr. Obama.
The question now is whether Mr. Obama will again propose to cut the COLA when he unveils his budget next week. We think he should not do so. The president might want to seem like he is willing to compromise by renewing his call for a COLA cut. But Republicans already spurned his offer and are unlikely to take him up on it now. They are more likely to paint him as a foe of Social Security, which would be reinforced by Democrats' opposition to the cut.
Even if Mr. Obama avoided those pitfalls, a COLA cut is a bad idea, as we will explain in this editorial. It also is a distraction from the real problems of Social Security.
Click through for the rest of an excellent editorial. I agree that the COLA should be based on an intensive investigation in to what the actual changes in cost of living for seniors are. The article does not offer a projection, but I believe such an investigation would justify a COLA increase, not a cut. I disagree with one thing. The long term solution is to scrap the cap.
From Crooks and Liars: Exxon's Pegasus Tar Sands Pipeline Ruptures in Central Arkansas
Once again, we have a demonstration of the environmental safety we can expect from moving especially toxic tar sands oil through a pipeline. We can expect the same if Keystone XL is approved, except on a much larger scale.
Cartoon: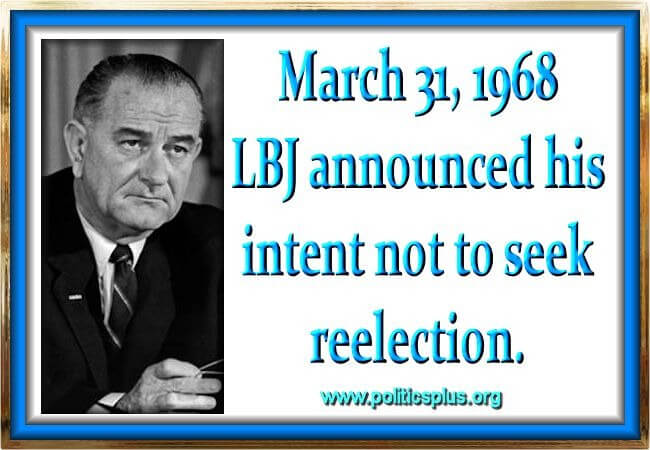 At the time, due to the immaturity of youth, I was fixated on Vietnam, so I failed to recognize the good thinks he did.