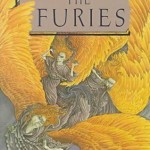 Experts in autocracies have pointed out that it is, unfortunately, easy to slip into normalizing the tyrant, hence it is important to hang on to outrage. These incidents which seem to call for the efforts of the Greek Furies (Erinyes) to come and deal with them will, I hope, help with that. Even though there are many more which I can't include. As a reminder, though no one really knows how many there were supposed to be, the three names we have are Alecto, Megaera, and Tisiphone. These roughly translate as "unceasing," "grudging," and "vengeful destruction."
Alecto is the Fury normally charged with dealing with issues which are unceasing, semper ubique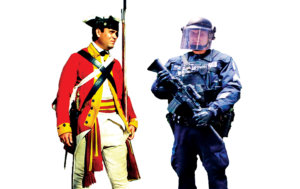 et ab omnibus, to use a legal term (always, everywhere, and from everyone). The phrase crossed my mind when I read an article in The Nation, itself an abstract from the book A Colony in a Nation by Chris Hayes. The article is called "Policing the Colony: From the American Revolution to Ferguson," and it takes an amazing look at how similar too many modern police procedures in the United States are to the police procedures of the British police in the American colonies, and how little the Bill of Rights has to do with either. The driving rationale of both is not public safety, nor public welfare, but revenue.
Perhaps the most remarkable aspect of the DOJ report is how open and honest the city officials are about their police department's purpose, how certain they seem that no one is watching them. Their comments suggest no winking and nudging, no ironic and knowing smiles. Just plain statements of financial goals, of dollars and cents. At one point the department started a new "I-270 traffic enforcement initiative" in order to "begin to fill the revenue pipeline." The masterminds behind it warned that the initiative would require "60 to 90 [days] of lead time to turn citations into cash." None of the people administering this enterprise appear concerned that what they're doing is a gross violation of their duty to their constituents. And when you ask yourself how this report came to be written, the reason for their nonchalance is evident. The damning pages of the report exist only because a 17-year-old black boy was shot and killed by a police officer, and because that shooting led to an uprising. That uprising in turn led to the DOJ getting involved, which in turn led to the investigation that produced this audit.
I could have quoted almost any paragraph of this article and made a point of some kind. The whole article is well worth a read, which suggests that the whole book is well worth a read. And that Alecto will be very busy.
The death of Darren Rainey, an inmate in the Dade Correctional Institution, a state prison about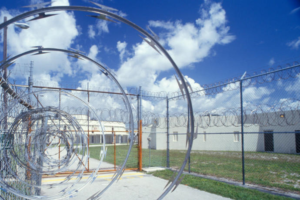 40 miles south of Miami, FL, was so shocking that everyone will probably remember having read about it. He was locked inside a scorching shower for nearly two hours. Another then-inmate, Mark Joiner, was ordered to clean up the shower by removing the pieces of skin which had peeled from Rainey's body. This was, of course, not made public in 2012. It took about a year for Joiner to, first, be transferred to a different facility, and second, make contact with someone who would listen (needless to say, that someone was NOT a Florida law enforcement agency of any kind, although he tried.)
The reason the story is news again is that on Friday, March 17, the state attorney for Miami-Dade County, Katherine Fernandez Rundle, announced that the investigation was being closed and that no charges would be filed. Because "the evidence does not show that Rainey's well-being was grossly disregarded by the correctional staff."
Right.
As the rest of the article amply demonstrates, the well being of not only Rainey, but of all the inmates, as well as the professional staff, and incidentally, the families of all of the inmates, were grossly disregarded "on a regular basis."
Tisiphone – help. Please.
Finally – in California – the self-proclaimed "activists" (whom I would call "grifters") who made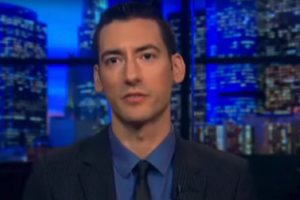 the fake film designed to destroy Planned Parenthood have been charged with fifteen felonies. This in a state where there is a chance they will be convicted. However, there is a way to go from being charged to actually being put away. Megaera, I hope you will follow this up and nudge in the right direction any participants who need a nudge.
The Furies and I will be back.
Cross posted to Care2 at http://www.care2.com/news/member/101612212/4045401