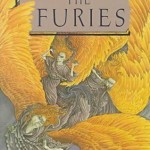 Experts in autocracies have pointed out that it is, unfortunately, easy to slip into normalizing the tyrant, hence it is important to hang on to outrage.  These incidents which seem to call for the efforts of the Greek Furies (Erinyes) to come and deal with them will, I hope, help with that.  Even though there are many more which I can't include.  As a reminder, though no one really knows how many there were supposed to be, the three names we have are Alecto, Megaera, and Tisiphone. These roughly translate as "unceasing," "grudging," and "vengeful destruction."
In a week when "Pharma Bro" Martin Shkreli was convicted, if not yet sentenced, of 3 (out of 8) securities fraud charges related to overcharging on pharmaceuticals (to wit, the EpiPen), and we were reminded that the chairman of the board of his company literally said (OK, gestured) "F*** you" to America, it may not come as a surprise that Mylan is not the only corporation  – um – doing that to the American people with pharmaceuticals.  But it may not have made your radar that the Executive Branch of the Federal Government is actively engaged in ensuring that large sums of money not only flow to pharmaceutical dealers, but also flow right out of the country.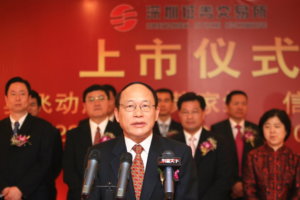 Knowledge Ecology International may not be the best known watchdog group in the world, but they seem to have been the only one to have caught on that the National Institutes of Health is proposing to grant the exclusive worldwide license for a new liver cancer drug to Salubris Biotherapeutics, Inc.  Now, Salubris wasn't always a Chinese holding.  But it was acquired last October by Shenzen Salubris, run by the former mayor of Shenzen, billionaire Ye Chenghai, who with his famil controls 66% of the company.
Maryand's Lieutenant Governor attended the ribbon cutting cermony of the new headquarters in May.  It's in Gaithersburg.
According to the Huffington Post, the National Institutes of Health, an agency within the Department of Health and Human Services, developed the treatment and registered the patents, which means this was done with taxpayers' money.
 The National Institutes of Health defended its decision in a statement to HuffPost on Wednesday, arguing "an exclusive license incentivizes companies to invest in the development of early stage … technologies so they can benefit public health."

"NIH considers carefully when a technology should have an exclusive or non-exclusive license," a spokesman said in the statement.
But the only one talking about this seems to be Jamie Love, the director of KEI.
"Is anyone in the White House paying any attention to these NIH patent licenses?" Jamie Love, the director of KEI, asked in an email to HuffPost on Tuesday. "The NIH wants to turn this over, life of patent, with zero agreements on the price, to Ye Chenghai, the former mayor of Shenzhen, in total secrecy as regards every important element of the license."

Love added: "It's time to hold hearings on the NIH licensing practices, so people have a better understanding of what is going on."

Unfortunately, the notice filed with the Federal Register provides for just 15 days of public comments, which will neither be published nor made suject to a Freedom of Information Act request.
Almost simultaneously, Bernie Sanders in the Senate and Pete DeFazio in the House proposed
a new rule that would require federal agencies and federally funded nonprofits, such as research universities, to secure a reasonable pricing agreement from a manufacturer before granting it exclusive rights to drugs, vaccines or other health care products. 

Sanders' proposal aims to stop the Department of Defense from awarding drugmaker Sanofi Pasteur an exclusive license and $173 million in research funding to produce a Zika vaccine developed over the past year by the U.S. Army. Zika virus, a tropical, mosquito-borne disease also spread through sexual transmission, causes devastating birth defects.

The French pharmaceutical giant demanded a license that would prevent other drugmakers from competing to manufacture the vaccine at a lower cost, then refused to agree to sell the vaccine back to taxpayers at a fair price. The company has a history of charging up to eight times more for its drugs in the U.S. than in France or the United Kingdom.
Senator Angus King and Representative Marcy Kaptur are working on budget amendments aimed at stopping the DOD and NIH respectively from commiting this kind of atrocity.  But these Senators and Representatives need all the help they can get.  Not that I am trying to attribute to malice what can be adequately explained by stupidity, but Tisiphone, maybe you can halp.
In the Mayfair neighborhood of North Philadelphia, apparently the white supremacists can keep their cool if people of color live around the corner, just not on the same street – and they had better not park on the street that aren't allowed to live on, either.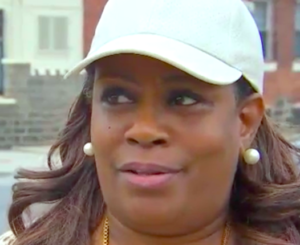 So we have Cottman Avenue, which, from what I can see on Google maps, is a fairly major road which has some businesses on it, running roughly from northwest to southeast.  One block northeast of it is Teesdale Street – some of the time.  Teesdale Street only runs two or three blocks and is residential.  But six or eight blocks down, Teesdale Street picks up again and runs for another two or three blocks.  Lather, rinse, repeat.  Teesdale Street is where the white folks live.  People of color live on Cottman, and parking is kind of tight.
So sometimes someone who lives on Cottman can't find parking there.  A few residents have found places on Teesdale at one time or another, but if they do, something happens.  A note is left on their vehicle, signed KKK, telling them not to do that.  Or their tires are spiked.  The flat tires happened to Bernadette Waites (pictured) and to her mother.  Her next-door neighbor, Lima, received the note.
"I was scared, and I was thinking, maybe they followed me or maybe they know where I live, and I don't want to fear for my life that somebody would do something to me if I was to park around there again," she said.

"I just want it to stop," Lima said. "But that we've been living around people who have been preying on us the whole time, it's really sad."
So grudging, and so petty.  Megaera, please.
In San Diego, there's a woman who worked for almost ten years at the Rancho Bernardo Community Presbyterian Church in San Diego, CA.  She was initially hired as a youth pastor, and later was promoted to Minister of Missions and Serving.  But in March of this year, the church called a new Pastor to lead the congregation.
The new pastor, from Texas, pretty much immediately started sexually harassing her.  I won't go into detail, you've heard it all before; women who read this have experienced it all before.  Except the one comment where he compared his body to a "Lamborghini that couldn't be kept in the garage."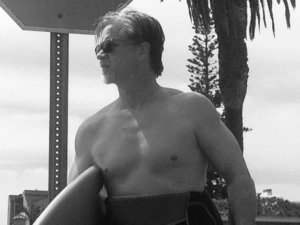 OK, the comments on this story are priceless.  They have compared his body to everything from a "beat-up Fiat" to, at best, a "Buick."  Everyone agrees the comparison to a Lamborghini is outrageous.  However, whatever it is compared to, it is not the job of the Minister of Missions to take it out of the garage and ride with it.
But the congregation must have thought otherwise.  She was first placed on administrative leave and then forced to resign.  I think her attorney puts it well:
"Like many of my female clients, Minister Neldon is working in a male-dominated industry that, in many way, is no different than other employers who simply refuse to accept that discrimination is illegal in America," said Neldon's attorney Dan Gilleon. "It's a shame. You'd think a business that claims moral superiority would behave better. Minister Neldon will pay a price for speaking out, as is the case for many women who blow the whistle. But, true to her word, my client is thinking of the other women out there who might benefit once it finally sinks in for employers that civil rights will be enforced in the courtroom."
I've lately been emcouraging as many people as I can to read an article on how, for right wing "Christians," a hierarchy serves them in lieu of a moral code.  This story fits right in to that.  And it's, if not as old as time, certainly as old as human history.  Alecto, at the very least perhaps you can give attorney Gilleon some much needed moral support.
The Furies and I will be back.
Cross posted to Care2 here.