Here are the results of our "Naughty or Nice" poll.  Politics Plus Polls are not scientific, because those who respond are not balanced according to demographic categories.   Therefore, we do not accurately reflect the makeup of the US population.  Nevertheless, our polls are usually factually accurate, and more often than not, they reflect thinking or will of the national majority.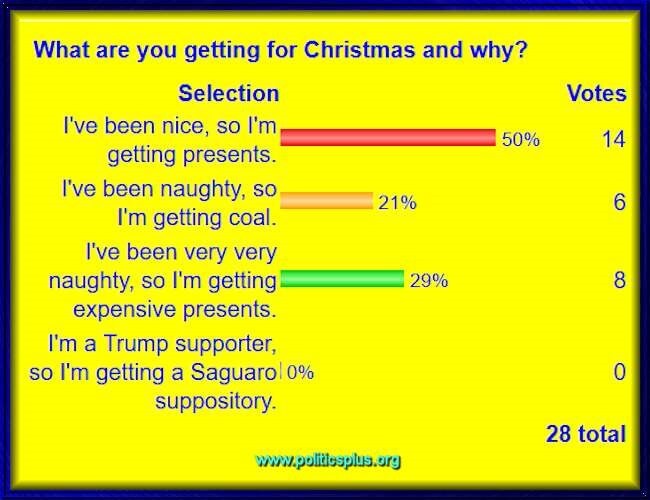 Since our polling site no longer enables us to copy and paste your poll comments, you may read them here.
I voted naughty, because TomCats are naughty by definition. I would have preferred very naughty, but sadly, I've forgotten how.
The first poll of the new year is up.