Here are the results of our "Bye Bye Leg Hound" poll.  Politics Plus Polls are not scientific, because those who respond are not balanced according to demographic categories.   Therefore, we do not accurately reflect the makeup of the US population.  Nevertheless, our polls are usually factually accurate, and more often than not, they reflect thinking or will of the national majority.
Our Polling Host no longer allows us to copy and paste your comments made when taking the poll.  To read them, click here.

I voted mostly good.  My first ever introduction to Care2, many years ago,  was putting up a petition on their petition site for the Democratic Party to dump the Nevada Leg Hound from the post of Majority Leader, because he has a tendency to hump a few Republican Legs, begging for votes, whine, roll over, and play dead.  I created this graphic for it.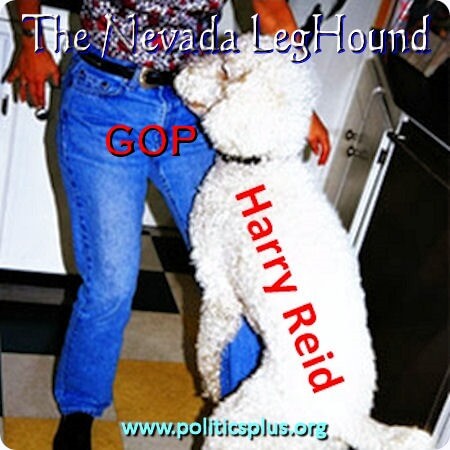 The good side is that Democrats have an opportunity to chose a MAJORITY (hopefully) Leader that will stand firm against Republican sedition, all the time, not just occasionally, and NOT Chuck Schumer (DINO-NY)!!
The bad side is that Sheldon Adelson will have a good chance to buy the seat for a Republican.
The new poll is up.  Please vote.