Here are the results of our "Netanyahu Rejection" poll.  Politics Plus Polls are not scientific, because those who respond are not balanced according to demographic categories.   Therefore, we do not accurately reflect the makeup of the US population.  Nevertheless, our polls are usually factually accurate, and more often than not, they reflect thinking or will of the national majority.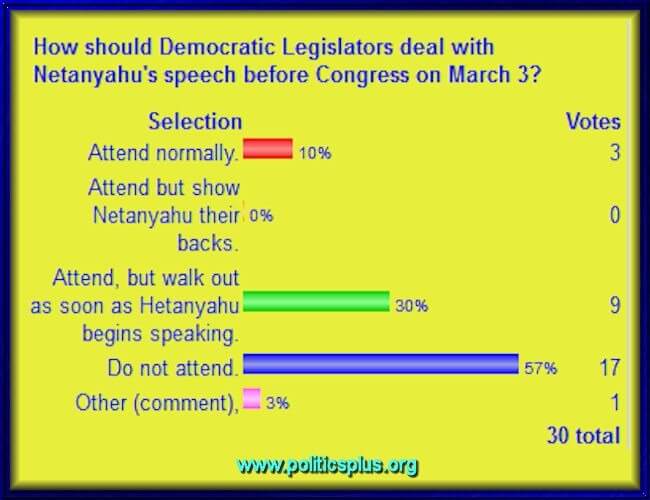 Our Polling Host no longer allows us to copy and paste your comments made when taking the poll.  To read them, click here.
"Do Not Attend" was the clear winner.  I voted "walk out", because Republicans will spin Democrats who do not attend as not caring about Israel and/or National Security enough to show up.  Walking out clearly delineates the move as a protest.
The mree poll is up and ready you you to vote.