I'm writing for tomorrow, day 25.  It's a good thing I did my research early, because, except for a three hour cat nap, I haven't stopped since 1 AM.  Tomorrow is a prison volunteer day, and Thanksgiving cooking starts Wednesday.  Color me scarce. 
Late (early) Update:
Just woke up.  Ugh!  It looks like Darren Wilson may get away with murder.
Jig Zone Puzzle:
Today's took me 3:02 (average 4:38).  To do it, click here.  How did you do?
Short Takes:
From Daily Kos: Koch industries and its subsidiaries are expansive—their holdings include everything from gas stations to pipelines, paper products for everyday use, greeting cards, chemicals used to make materials, and the fabric that makes your clothing.
With an interest in almost everything and status as the number two privately held company in the country–behind Cargill—Koch industries is a behemoth that is hard to avoid.
But knowledge is power and your dollar is your vote. We can become informed purchasers and refuse to support their political agenda by refusing to purchase their wares.
Don't suck nevermind! Click through to sign the pledge and for a complete list of Koch Brothers Products to boycott.
From VOX: A new poll from finds that 89 percent of Latino voters support President Obama's executive actions on immigration.
80 percent of Latino voters say they'll oppose any attempt by Republicans to block Obama's executive actions
Worryingly for the GOP, that includes 60 percent of Latino Republicans.
I have the same question for Latino Republicans that I have for fay Republicans. Are you a billionaire or a masochist?
From Alternet: Making the Highest Profit Margin in the Corporate World — And Demanding a Tax Cut 
The trading volume on the  Chicago Mercantile Exchange (CME) reached $1 quadrillion in  notionalvalue [sic] last year. That's a thousand trillion dollars, about ten times greater than the  world economy.
With the  collection of transfer fees, contract fees, brokerage fees, Globex fees, clearing fees, and surcharges, the company achieved a  profit margin (54%) higher than any of the top 100 companies in the nation from 2008 to 2010, and in the past three years it's risen to  nearly 60%.
Despite being the most profitable big firm, CME complained that its taxes were too high, and they demanded and received an  $85 million tax break from the State of Illinois. 
This is just one of the seven biggest corporate rip offs of this year. Click through for the other six.
Cartoon: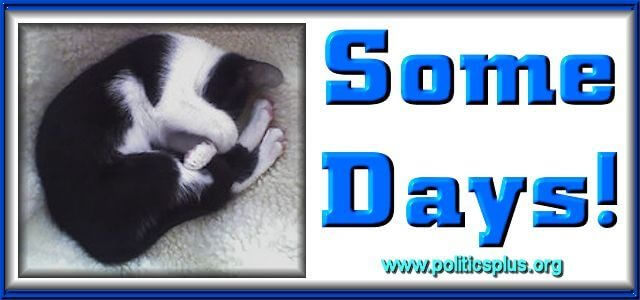 What I need!