Here are the results of our "Most Likely Clown" poll.  Politics Plus Polls are not scientific, because those who respond are not balanced according to demographic categories.   Therefore, we do not accurately reflect the makeup of the US population.  Nevertheless, our polls are usually factually accurate, and more often than not, they reflect thinking or will of the national majority.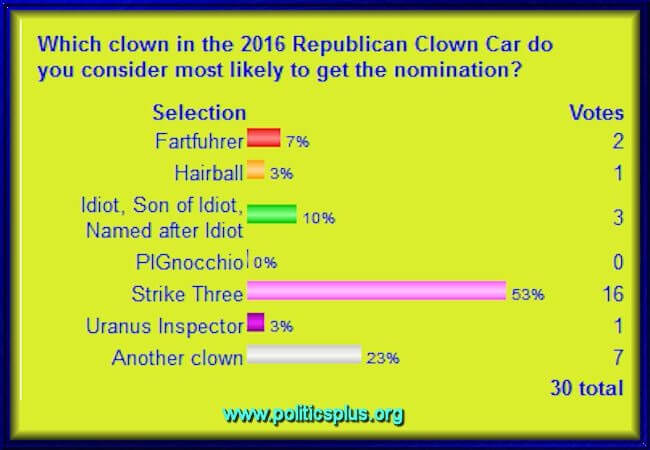 Our Polling Host no longer allows us to copy and paste your comments made when taking the poll.  To read them, click here.
With the majority, I voted for Strike Three.  I think this primary season will be muck like it was in 2012 for Republicans.  While an overwhelming majority of the rabid base wanted anyone but Little Lord Willard, Banksters ruled by pitting the wing-nuts against each other.  I think Strike Three is their choice this time.
A new poll is up.