It's time to turn the page on another month.  This morning I cooked an entire package of bacon to eat with breakfasts over the next two weeks.  Standing up on George, every time something needs to be done, makes it a lot of work.  To day is sort of a holy day in the Church of the Ellipsoid Orb.  I may not even meditate.  The league has ruined the Pro Bowl.  Holding it before the Super Bowl prevents players from the league's two best teams from participating.  Making it a pick-up game instead of AFC against NFC eliminates conference pride as a motive to play harder.  They should go back to the way it used to be.  I hope your January was happy, memorable, and productive.
Jig Zone Puzzle:
Today's took me 5:15 (average 8:09).  To do it, click here. n How did you do?
Short Takes:
From Daily Kos: One of the most important differences between Sanders and Clinton summarized in one image.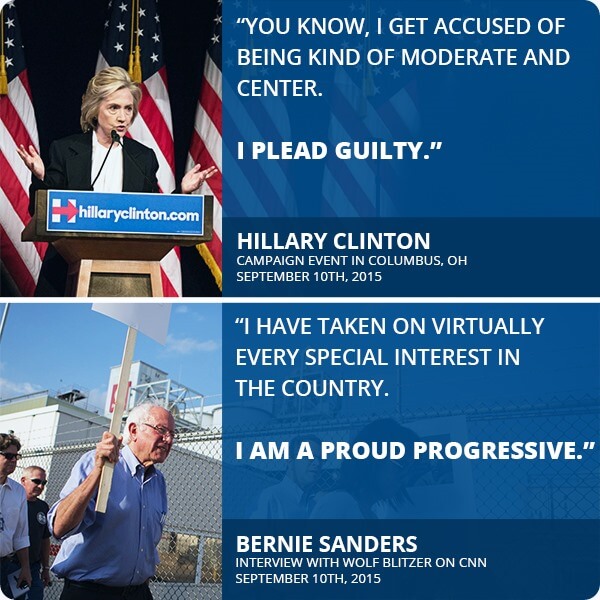 That one says it all!
From NY Times: For the past painful year, the Republican presidential contenders have been bombarding Americans with empty propaganda slogans and competing, bizarrely, to present themselves as the least experienced person for the most important elected job in the world. Democratic primary voters, on the other hand, after a substantive debate over real issues, have the chance to nominate one of the most broadly and deeply qualified presidential candidates in modern history.
Hillary Clinton would be the first woman nominated by a major party. She served as a senator from a major state (New York) and as secretary of state — not to mention her experience on the national stage as first lady with her brilliant and flawed husband, President Bill Clinton. The Times editorial board has endorsed her three times for federal office — twice for Senate and once in the 2008 Democratic presidential primary — and is doing so again with confidence and enthusiasm.
Mrs. Clinton's main opponent, Senator Bernie Sanders, a self-described Democratic Socialist, has proved to be more formidable than most people, including Mrs. Clinton, anticipated. He has brought income inequality and the lingering pain of the middle class to center stage and pushed Mrs. Clinton a bit more to the left than she might have gone on economic issues. Mr. Sanders has also surfaced important foreign policy questions, including the need for greater restraint in the use of military force.
In the end, though, Mr. Sanders does not have the breadth of experience or policy ideas that Mrs. Clinton offers. His boldest proposals — to break up the banks and to start all over on health care reform with a Medicare-for-all system — have earned him support among alienated middle-class voters and young people. But his plans for achieving them aren't realistic, while Mrs. Clinton has very good, and achievable, proposals in both areas.
I think the Times' endorsement of Hillary reflects their establishment view. In spite of Hillary's greater breadth of experience, I consider Bernie the better candidate. But either is an infinite improvement over any Republican candidate.
From PBS (2006): …he [Walter Cronkite] went to Vietnam and reported that he had seen the lies, corruption, and stalemate in that war and that it was time for us to go.
President Lyndon Johnson listened to Cronkite's verdict with dismay and real sadness. As he famously remarked to an aide, "If I've lost Cronkite, I've lost America." After all, this was not one of the young, brash reporters like Morley Safer or Jack Laurence pricking the president's power. It was Cronkite, veteran of World War II, a man of unimpeachable patriotism… [emphasis added]
Many of you commented sadness over the Tet Offensive, portrayed in yesterday's Cartoon. But, I think it was the best thing that could have happened. Up until that time, the peace movement, though able to field as many as 500,000 demonstrators, was relatively small, made up mostly of students. Most Americans believed the military that we were willing the war and it was almost over. Tet exposed the lies, and because of it, Walter Cronkite went to Vietnam to see for himself. His report, something we would never see today from a network anchor, turned the majority of Americans strongly against the war. Tet was the turning point that, eventually, brought the war to an end.
Cartoon: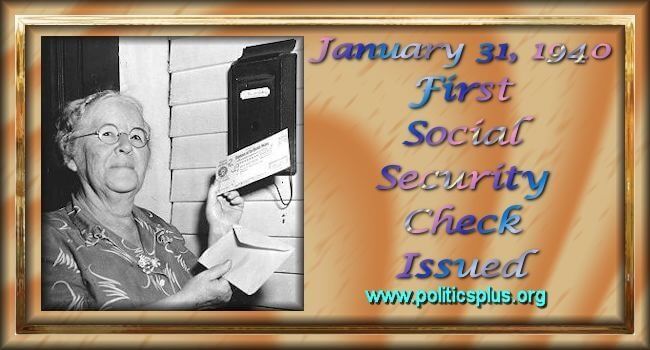 A Republican day of wailing and gnashing of teeth.