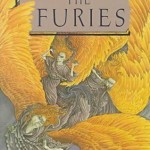 Experts in autocracies have pointed out that it is, unfortunately, easy to slip into normalizing the tyrant, hence it is important to hang on to outrage. These incidents which seem to call for the efforts of the Greek Furies (Erinyes) to come and deal with them will, I hope, help with that. Even though there are many more which I can't include. As a reminder, though no one really knows how many there were supposed to be, the three names we have are Alecto, Megaera, and Tisiphone. These roughly translate as "unceasing," "grudging," and "vengeful destruction."
One of the detainees released from Guantánamo by President Obama before leaving office was Abdul Zahir. It's not clear how long he was held after the government conceded that he was not the man they had intended to arrest, another Abdul (not Zahir) who shared a nickname ("Abdul Bari") with him. This is as if white supremacist terrorists had bombed the Bureau of Land Management (BLM), not on account of public lands, but because they were under the impression that it was Black Lives Matter (BLM).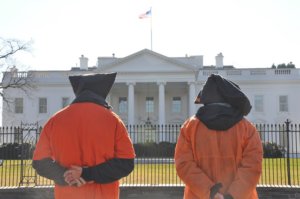 I don't want to go into everything that Zahir suffered while in Guantánamo, though it would make a column by itself – possibly two. Rather, I want to emphasize, with the author of the linked column, that release after fourteen years of being unlawfully detained (and tortured) may be a step in the right direction – but it does not by any means constitute justice.
Moving on could be difficult for Zahir. Many former Guantánamo and CIA black site detainees continue to face mental health problems even after being released, such as depression and post-traumatic stress. That makes it difficult for them to readjust into normal society. This means true justice for Guantánamo detainees entails more than just releasing them to another country. It also must include redress for the torture inflicted upon them and the physical, mental and emotional problems resulting from that abuse.

However, true justice does not currently seem within reach for current and former Guantánamo detainees. There arecurrently 41 detainees in Guantánamo, including 26 held in indefinite detention — people whom the government does not have enough untainted evidence to prosecute but claims are too dangerous to release.
I think that the details of Abdul Zahir's suffering (though I didn't share them), as well as the sufferings of those still detained (though I don't have those details) make this a case for you, Tisiphone. I should note also that the photo here shows protestors, NOT actual current or former detainees.
Next, I'd like to share a story from California (but which I'm sure has its counterparts all over the US and likely the world).
In what is commonly called "pay-to-stay" or "private jail," a constellation of small city jails — at least 26 of them in Los Angeles and Orange counties — open their doors to defendants who can afford the option. But what started out as an antidote to overcrowding has evolved into a two-tiered justice system that allows people convicted of serious crimes to buy their way into safer and more comfortable jail stays.

An analysis by the Marshall Project and the Los Angeles Times of the more than 3,500 people who served time in Southern California's pay-to-stay programs from 2011 through 2015 found more than 160 participants who had been convicted of serious crimes including assault, robbery, domestic violence, battery, sexual assault, sexual abuse of children and possession of child pornography.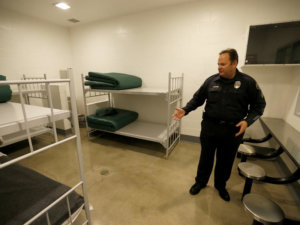 California law allows someone convicted of a misdemeanor to serve his/her time in the county jail of the county in which convicted, with judicial discretion. But judges are allowing the privilege to felons, and extending it past county lines, neither of which is an option specified in the law. Perhaps what shocked me most in this story, though, is that there are cities with jails which actually ADVERTISE their services on their websites. "The Pay to Stay Program assists persons interested in serving their commitments over a series of weekends, who need a program that permits them to attend work daily or who are simply searching for a less intimidating environment. Options such as these provide the opportunity to preserve career standing, maintain family support obligations and the ability to serve a commitment in safety and with dignity."
Some people are saying, like John Eum, a detective with the LAPD, that "The whole criminal justice system is becoming more and more about: How much money do you have? Can you afford better attorneys? Can you afford to pay for a nicer place to stay?" Others, like be, believe that this has always been the system, but it is certainly coming more and more out into the open. Alecto, is there anything you can do?
With 65 prior Erinyes columns under my belt, plus one special edition, you may wonder just what it would take to render me speechless. Well, wonder no more. It is not a huge atrocity with blood and guts and explosions. It it just so darned petty that I can't find words for it.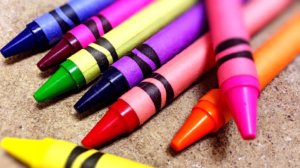 A ban on crayons. That's what it came to at the visitors' center at the Karnes County Residential Center in Karnes City, Texas, one of three immigration detention centers that Immigration and Customs Enforcement (ICE) currently uses to house mothers and children who've been stopped seeking asylum in the United States. Six volunteer lawyers who work with detained families wrote a letter to ICE explaining why they liked to bring crayons when they met with clients: "Having children color and draw provides a distraction for children while their mothers relate incidents of trauma, violence and abuse. Other children sit outside the interview rooms and draw at the tables, so they are not forced to listen to their mothers' harrowing narratives nor witness their mothers' fragile emotional states during these interviews." But ICE determined some of the children were doing "damage" to tables and walls in the visitors' center while coloring. The crayon ban was just another blow to children already essentially being housed as prisoners by the federal government. The latest memos from the Department of Homeland Security outlining plans for enforcing the executive orders on immigration issued by President Donald Trump mean the numbers of children and mothers being detained this way (in America) will only swell.
A. ban. on. crayons.
My. God.
Megaera, could this possibly be the definition of "grudging"?
The Furies and I will be back.
Cross posted to Care2 at http://www.care2.com/news/member/101612212/4042940