When it rains it pours.  I was up late last night just trying to figure out what the Rectum Reich is up to.  All I can say is TGIF!!
Jig Zone Puzzle:
Today's took me 3:13 (average 5:54).  To do it, click here.  How did you do?
Short Takes:
From YouTube (GQ Channel): We Need the Help of Intel Agencies Around the World | The Resistance with Keith Olbermann
Keith raises an excellent point, to which I would add one caveat. The release of foreign intelligence must come in the form of leaks. If, for example, a European government were to expose Trump officially, they would put themselves at risk of nuclear retaliation from the Tantrum Traitor. RESIST!!
From YouTube (MoveOn Channel): How is this not Obstruction of Justice?
Kudos to Jeff Merkley. Oregon leads the way! RESIST!!
From NY Times: President Trump on Thursday named Kris W. Kobach, the Kansas secretary of state who has pressed for aggressive measures to crack down on undocumented immigrants, to a commission investigating vote fraud, following through on his unsubstantiated claim that millions of "illegals" voted for his Democratic rival and robbed him of victory in the national popular vote.
Mr. Kobach, who has championed the strictest voter identification laws in the country, will be the vice chairman of the commission, which will be led by Vice President Mike Pence and is expected to include about a dozen others, including state officials from both political parties, said Sarah Huckabee Sanders, the deputy White House press secretary.
Mr. Trump signed an executive order on Thursday creating the commission, which Ms. Sanders said would have a broad mandate to review policies and practices that affect Americans' confidence in the integrity of federal elections. Marc E. Lotter, Mr. Pence's spokesman, said that voter suppression would be among the topics studied by the commission, which he said would take a wide-ranging look at problems at the state and national levels. But the order makes no mention of suppression or voting restrictions, specifying only "improper" or "fraudulent" registration and voting as issues to be explored.
OMG!  Kobitch?!!? Want to know what I think of Kobitch? Click here, here, here and here.  This will be a new high for voter suppression.  RESIST!!
Cartoon: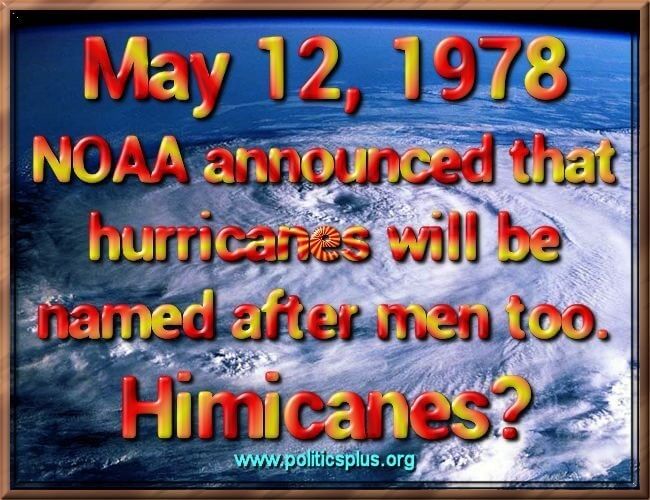 Name them after Republicans:  Hurricane Ammosexual, Hurricane Bankster, Hurricane Criminal…