Once again it's TGIF day, and I'm ready for a restful weekend.  My shoulder is improving slightly, but I did have to cancel my appointment yesterday with Courtney, my physical terrorist.  There is no way I could have stood up to her loving abuse.  I hope you enjoy one of your last weekends living in a democratic republic.
Jig Zone Puzzle:
Today's took me 3:21 (average 5:08).  To do it, click here.  How did you do?
Short Takes:
From Exposed by CMD: Theocracy: She Has Pushed for Vouchers and More to Get Tax Money to Support Christian Schools
DeVos has approached the issue of education as a religious issue for her personally and as an area which she wants to change the law to reflect her personal views. A long-time partisan activist, she got involved in education "reform" in the early 1990s, around the time that her husband ran for a seat on the Michigan state Board of Education.
After he stepped down from that post, in 1993 she and her husband took on the "Education Freedom Fund," which, she has said, "I would define as ultimately Christian in its nature because in excess of 90% of the parents who receive these scholarships choose Christian schools to go to." EFF provides private funding for private school tuition, and is supported with significant donations from the DeVos family.
Why did she and here husband choose to get involved in the political battles over public education even though they did not send their kids to public schools and they financially support private Christian schools?
In a joint interview for "The Gathering," a group focused on advancing Christian ideology through philanthropy, she and her husband said they decided to focus on reforming public education and funding for private education because the "Lord led us there" and "God led us."
At that meeting, they were asked if it would not have been simpler to fund Christian schools directly rather than fund political efforts like vouchers to get more tax dollars to fund Christian schools, and she replied: "There are not enough philanthropic dollars in America to fund what is currently the need in education versus what is spent every year on education in this country… So, our desire is to confront the culture in ways that will continue to advance God's Kingdom," adding that they want "to impact our culture [in ways] that may have great Kingdom gain in the long-run by changing the way we approach things."
Her husband added: "We are working …. to allow for our Christian worldview, which for us comes from a Calvinist tradition, and to provide for a more expanded opportunity someday for all parents to be able to educate their children in a school that reflects their world view and not each day sending their child to a school that may be reflecting a world view that may be quite antithetical to the worldview they hold in their families."
When asked if they are "against public education," they have denied that charge while trying to reframe the conversation.
Betsy DeVos responded: "No, we are for good education and for having every child have an opportunity for a good education. And having grown up in families that are in the business world, we both believe that competition and choices make everyone better, and that ultimately if the system that prevails in the United States today had more competition, if there were other choices for people to make freely that all of the schools would become better as a result and that excellence would be sought in every setting. So we are very strong proponents of fundamentally changing the way we approach education … because there are hundreds of thousands and millions of children that are forced to go every day to a school that is not meeting their needs and it's not right."
Her husband added that they are for "public education" but that's not the same as "public schools." He said public funding for education of all kinds is a "laudable concept" that should not be forced to operate through "government-run schools."
He also stated: "In my opinion, the Church has sadly retrenched from its central role in our community, to where now as we look at many communities in our country the church which ought to be in our view far more central to the life in our community has been displaced by the public school as the center for activity the center for what goes on the community…."
He added, "it is certainly our hope that churches would continue no matter what the environment whether there is government funding someday through vouchers or tax credits or some other mechanism…that more and more churches will get more and more active and engaged in education. We just can think of no better way to rebuild our families and our communities than to have that circle of church, school, and family much more tightly focused and being built on a consistent world view."
Betsy DeVos did not disagree with this statement of their shared goals and responded: "If I can just add to that very quickly, I think for many years the church in general has felt that it is important for the children of the congregation to be in the schools to make a difference but in fact I think what has happened in many cases for the last couple of decades is that the schools have impacted the kids more than the kids have impacted the schools. The young children need to have a pretty solid foundation to be able to combat the kind of influences that they are presented with on a daily basis."
(All quotes above are transcribed from their hour-long interview for "The Gathering," available here.)
This is just one of five things listed that you need to know about Barf Bag Betsy DeVos, the fascist sycophant Fuhrer Drumpfenfarten has tasked with destroying Public Education in America. Click through for the other four.
From ABC: President-elect Donald Trump announced Thursday night that he will "appoint" retired Marine Gen. James "Mad Dog" Mattis to be his secretary of defense. The two met in Bedminster, New Jersey, in November for an hour, after which Trump called Mattis the "real deal."
Under the Appointments Clause of the U.S. Constitution, certain federal positions appointed by the president — including secretary of defense -– require confirmation of the U.S. Senate.
Mattis most recently served as the head of U.S. Central Command. A lifelong bachelor, he is known as the "warrior monk" for his knowledge of ancient and military history.
The four-star general is revered by many for his leadership and also known for his blunt words…
"Actually it's quite fun to fight them, you know. It's a hell of a hoot. It's fun to shoot some people."
That quote tells us why the Fuhrer, aka the Rectum of Rage, likes Mad Dog. However, he is forbidden by law to serve as Defense Secretary, until he has been separated from military service for seven years.
From TPM: Some Senate Democrats were harshly critical of Donald Trump's pick for Treasury secretary, the latest in a line of financial elites tapped for his cabinet who they say betrays the President-elect's promise to "drain the swamp" of insiders.
Sen. Elizabeth Warren (D-MA) called Steve Mnuchin "the Forrest Gump of the financial crisis" in a statement Tuesday, referencing Munchin's two-decade-long tenure at Goldman Sachs, according to the Los Angeles Times.
"His selection as Treasury secretary should send shivers down the spine of every American who got hit hard by the financial crisis, and is the latest sign that Donald Trump has no intention of draining the swamp and every intention of running Washington to benefit himself and his rich buddies," she said, as quoted by the newspaper.
Sen. Ron Wyden (D-OR) also took aim at Mnuchin's time leading the bank OneWest, known for its aggressive foreclosure practices.
"Given Mr. Mnuchin's history of profiting off the victims of predatory lending, I look forward to asking him how his Treasury Department would work for Americans who are still waiting for the economic recovery to show up in their communities," he said in a statement.
Fuhrer Drumpfenfarten is just a Republican that reflects all the hate of the Theocons, Alt-Right Nazis and KKK and all the greed of the Billionaires, Banksters, Corporate Criminals and Vulture Capitalists.
Cartoon: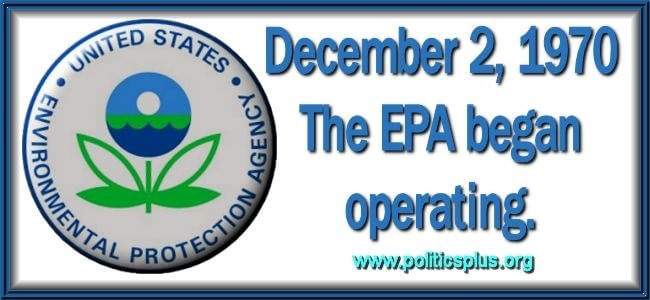 May it survive to see its 50th anniversary.