While not completely painless, yesterday's repairs were successful.  The culprit was CKEditor, which has always given me compatibility issues that I could work around, until now.  In some ways, I prefer ARK, which is an improved front end for either CKEditor or TinyMCE, and I configured it for the latter.  It gives all commenters features that only administrators used to have.  However, we did lose the ability to change fonts and sizes.  I'll look for a fix when time permits.
Jig Zone Puzzle:
Today's took me 3:48 (average 5:11).  To do it, click here.  How dod you do?
Short Takes:
From Daily Kos: Republican lawmaker Steve Scalise, who has made a career of "protecting" "traditional" marriage in the House, and the rest of his gay bashing caucus, can thank their lucky stars for the brave actions of same sex married Law Enforcement Officer Crystal Griner and Patrolman David Bailey, two AA Capitol Police Officers who took on the deranged gunman yesterday.
And, in fairness, they did.
But also in fairness, Scalise has been a leading opponent on the Hill of marriage rights for gay couples as a look at his record shows.
Scalise-
Authored constitutional amendment to protect marriage. (May 2008)
Voted NO on reauthorizing the Violence Against Women Act. (Feb 2013)
Amend Constitution to define traditional marriage. (Jun 2008)
Protect anti-same-sex marriage opinions as free speech. (Sep 2013)
State definition of marriage supersedes federal gay marriage. (Feb 2014)
Will Scalise now "evolve" on this issue now that he owes Crystal, and her wife, his life?
In a word… No, Nevertheless, I wish him a complete recovery, followed by a 2018 election loss RESIST!!
From NY Times: The Department of Education is scaling back investigations into civil rights violations at the nation's public schools and universities, easing off mandates imposed by the Obama administration that the new leadership says have bogged down the agency.
According to an internal memo issued by Candice E. Jackson, the acting head of the department's office for civil rights, requirements that investigators broaden their inquiries to identify systemic issues and whole classes of victims will be scaled back. Also, regional offices will no longer be required to alert department officials in Washington of all highly sensitive complaints on issues such as the disproportionate disciplining of minority students and the mishandling of sexual assaults on college campuses.
What else would we expect from DeVos, Trump, and the Republican Party? RESIST!!
From Oregon Live: Rainbow flags, drag queens, family ties: A visual history of Portland's Pride Parade
Click through for some great pics. Here in Portland the annual Pride Parade is tomorrow, and it will pass first four blocks west and then three blocks north of my place. Kudos to the marchers. RESIST!!
Cartoon: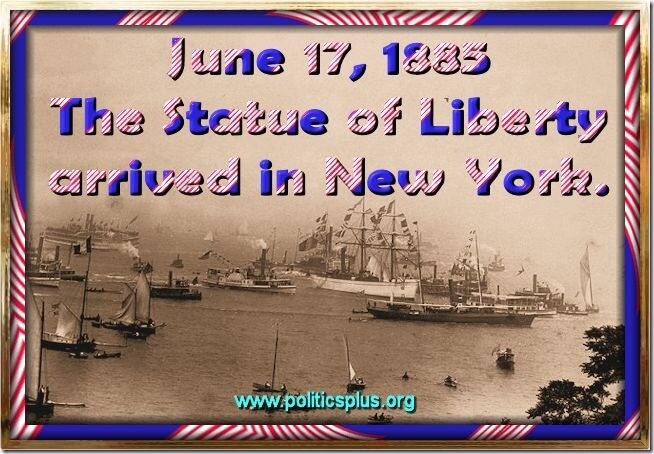 She was last seen trying to swim back to France.