Hot weather has returned, albeit not the extreme heat of a couple weeks ago.  I'm still having a lot of trouble with nerve pain.  Hopefully it will only be another week to ten days, as I see Megan on Friday.
Jig Zone Puzzle:
Today's took me 2:55 (average 4:57).  To do it, click here.  How did you do?
Fantasy Football Report:
Here are the results of Week 1 in our fantasy football league.
Scores: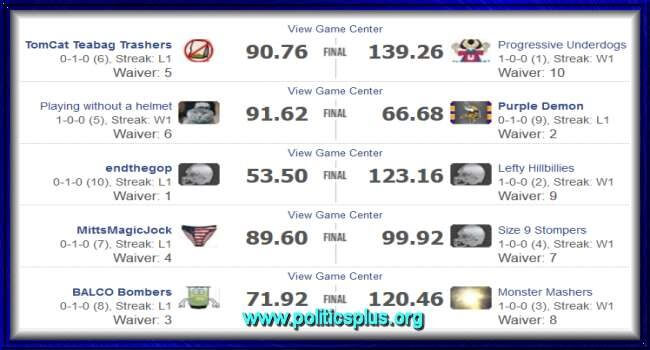 Standings: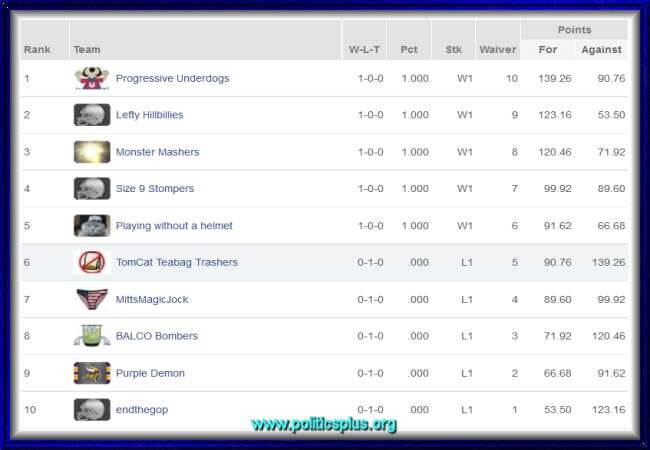 I got my butt kicked, but I don't expect to do well this season.  I drafted last and had no players worth carrying forward, so I start from behind the 8 ball.  Congrats to Rob, Vivian, Patty Monster, Squatch and Dusty.  Pam, did you get the message I sent you on Care2?  Tom Brady, your starting QB, is suspended for the first four weeks.  You need to substitute Stafford for him for the next three games.
Short Takes:
From KP Daily Funnies: Tell Trump, "Release the Measurements"
Dang!! Rump Dump needs to visit a plastic surgeon to get a hand job!!
From Daily Kos: Planned Parenthood has been winning in the courts in 2016, as state after Republican-led state has tried to cripple the organization by defunding clinics. Now the Obama administration is stepping in to attempt to short-circuit those lawsuits with a proposed rule reinforcing existing law, preventing states from defunding Planned Parenthood or any other family planning provider for political reasons.
The proposed rule says that states cannot withhold Title X federal family planning funds from providers for any reason other than their "ability to deliver services to program beneficiaries in an effective manner." This would essentially make the same laws that apply to Medicaid—states can't pick and choose providers the federal funds go to in the absence of fraud—apply specifically to Title X funding. Bottom line: if the rule is approved, states could no longer bar Planned Parenthood funding because some of its clinics provide abortions.
"This will make a real difference in so many people's lives," said Planned Parenthood president Cecile Richards…
It took far too long for Obama to learn the ropes and realize that, since Republicans are bad faith negotiators, even when they do make agreements with him, they always brake their promises. Now that he has learned, at last, and just does what needs doing, I'm going to miss this President.
From NY Times: The N.C.A.A., responding to a contentious North Carolina law that curbed anti-discrimination protections for lesbian, gay, bisexual and transgender people, will relocate all championship tournament games scheduled to take place in the state over the coming academic year, the organization announced Monday night.
Among the events affected is the Division I men's basketball tournament, the N.C.A.A.'s most prominent annual event, which had six first- and second-round games scheduled to be played in Greensboro in March.
The announcement followed the N.B.A.'s decision in July to move its 2017 All-Star Game out of Charlotte but was seen as a particularly substantial blow to officials in North Carolina, where college basketball is central to the state's culture and pride. North Carolina has hosted more men's basketball tournament games than any other state, an N.C.A.A. spokesman said.
Kudos to the NCAA. All things in the Republican Theocratic Police State of McCrorystan should be boycotted.
Cartoon: