I'm rushing today, because my Broncos are on Monday Night Meditation in the Church of the Ellipsoid Orb.  I need to do some schedule juggling for that, and it's more difficult today, because I'm suffering a mild case of Republicosis.
Jig Zone Puzzle:
Today's took me 3:58 (average 5:47).  To do it, click here.  How did you do?
Short Takes:
From Politico: President Barack Obama will make a late splash into races for state senate and assembly over the next week, endorsing roughly 150 candidates across 20 states.
He'll also back a candidate for the North Carolina Supreme Court.
The endorsements — which will come along with a variety of robocalls, social media posts, mailers, photos of Obama with the candidates taken as he's been traveling to campaign in recent weeks, and even a few radio ads — are Obama's biggest investment in state races ever by far, and come as he gears up to make redistricting reform at the state level the political priority of his post-presidency.
This is the beginning of that effort, an unprecedented engagement all the way down-ballot for any president.
Kudos to Obama. Wherever there is so much as a Republican dog catcher, even dawgs should lift their legs in opposition!
From LA Times: Tom Hayden, a 1960s radical who was in the vanguard of the movement to stop the Vietnam War and became one of the nation's best-known champions of liberal causes, has died in Santa Monica after a lengthy illness. He was 76.
Hayden vaulted into national politics in 1962 as lead author of a student manifesto that became the ideological foundation for demonstrations against the war.
President Nixon's Justice Department prosecuted Hayden in the raucous "Chicago 7" trial following the violent clashes with police at the 1968 Democratic National Convention.
I knew Tom, and although I often disagreed with him over whether to respond to police brutality passively or violently, he was a great leader in a troubled time, who stayed the course. Thoughts and prayers for all who loved him.
From Daily Kos: …In 2015, Daily Kos Elections published a series of articles where we attempted to draw entirely nonpartisan congressional maps for every state—the sort of maps you'd expect a court or a non-political redistricting commission to produce. These hypothetical maps take into account traditional nonpartisan redistricting criteria, such as respect for the Voting Rights Act, city and county integrity, communities of interest like shared culture or demographics, and geographic compactness, and they ignore things like partisanship or where incumbents live.
We then calculated the 2012 election results for president and other races for these hypothetical districts on the map shown at the top of this post (you can find a larger version here). From there, we estimated how the 2012 House elections might have turned out under these nonpartisan districts to try to measure the impact of gerrymandering.
Our conclusion was both astounding and infuriating: Gerrymandering likely cost Democrats a net of 25 seats in 2012, more than the 17 they needed to claim a majority that year, and far more than the eight they actually did gain.
With only some small exceptions, the same maps will be used again this year, and Daily Kos Elections and other analysts currently project Democratic gains of only around 10 to 20 seats, well short of the 30 the party now needs for a majority, following heavy losses in 2014. As a result, gerrymandering could once again cost Democrats a majority in 2016 even if they win more votes cast in House races nationwide than Republicans do—as they did in 2012.
It is critical that Democrats gain control of State governments in time for the redistricting that follows the 2020 census. Far more Americans will vote for a Democratic Representative than for a Republican next month. Nevertheless, I expect Republicans to hold the House Majority.
Cartoon: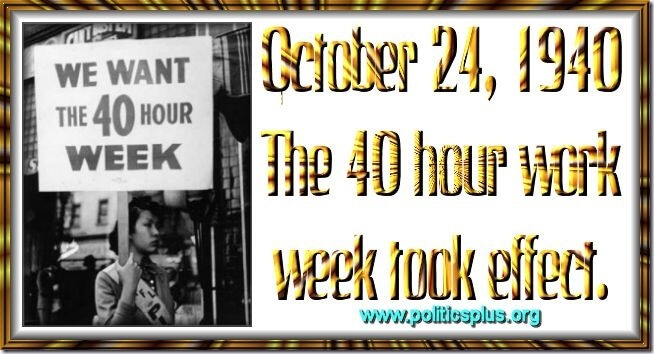 Thanks labor!