TC is off recovering from yesterday's successful cataract surgery and should be back tomorrow so you are stuck with this "Crazy Canuck" for today.  BTW, "The Crazy Canucks was a group of World Cup alpine ski racers from Canada who rose to prominence in the 1970s and '80s. … reputation for fast and seemingly reckless skiing in the downhill event."  Well I don't ski but with the heat, I wish I did so that I could find a nice little patch of alpine in which to cool off.  It has been a very hot day in Metro Vancouver with temperatures at 33 C (91 F) in my area away from the water.  Certainly my furbabes are feeling the heat of the past few days and will be happy with cooler temperatures and rain later in the week.  And before I forget, a big shout out to Wendy for looking after our Puddy Tat so well.  Thanks Wendy!!
Short Takes
The Last Word — Bill Moyers: Instead Of A 'Soul,' Donald Trump Has An 'Open Sore'
Moyers commented that the Confederacy lost the Civil War, yet statues were still erected to honour losing generals like Robert E Lee.  Where else do the losers become idolised?  The Civil War and its generals, both Union and Confederate, are part of US history.  The statues do not belong in parks as Trump proclaimed, but they do belong in museums.
Business Insider — Just 10 days before Hurricane Harvey descended upon Texas on Friday, wreaking havoc and submerging hundreds of miles of land under water, President Donald Trump signed an executive order revoking a set of regulations that would have made federally-funded infrastructure less vulnerable to flooding.
The Obama-era rules, which had not yet gone into effect, would have required the federal government to take into account the risk of flooding and sea-level rise as a result of climate change when constructing new infrastructure and rebuilding after disasters.
Experts are predicting Harvey — the most powerful storm to hit the US since 2004 — will cost Texas between $30 billion and $100 billion in damage.
And in the coming days, Congress will be called upon to send billions of federal dollars to help with the state's recovery and rebuilding efforts.
But because of Trump's rollback of Obama's Federal Flood Risk Management Standards, experts across the political spectrum say much of the federal money sent to Texas will likely be wasted on construction that will be insufficiently protected from the next storm.
Have a look at the video from the Washington Post  which shows some of the flooding in Texas.  This madman, Trump, obsessed with undoing anything involving Barack Obama, made the US less safe when he "signed an executive order revoking a set of regulations that would have made federally-funded infrastructure less vulnerable to flooding."  Not only that, this pResident who represents the Republican party, a party of supposed fiscal conservatives, is setting up the nation for higher costs down the road. (no pun intended) 
Politico — Coastal state Republicans are bucking members of their own party and teaming up with Democrats as lawmakers struggle to salvage an agreement to keep the National Flood Insurance Program alive.
Dozens of Republicans from New York to Mississippi have fought proposals by the House Financial Services Committee that they say would make flood insurance unaffordable. A member of the House leadership, Rep. Steve Scalise of Louisiana, is among those uneasy with the panel's plans. And in the Senate, Republicans are joining with Democrats to find a deal before the program lapses at the end of next month.  …
At issue is the future of a government backstop that protects millions of Americans from the financial risks of flooding, but at a steep cost: The program has racked up almost $25 billion in debt. Its survival is a concern that is being grimly highlighted this weekend as the remnants of Hurricane Harvey inundate Texas.
Factions of lawmakers are at odds over how to boost the insurance program's bottom line. A key source of tension is to what extent homeowners should pay higher rates to put the service on stronger financial footing.
The political tug-of-war is spilling into the open as lawmakers spend time at home during the congressional recess. In Louisiana, where policyholders have received more than $19 billion in payments from the program since 1978, members of the state's delegation are conveying the message that they're unified and fighting to rescue it.  …
"It's not just Louisiana," he [Sen John Kennedy, R-LA]  said. "If you get 20 inches of rain in three days, you're going to flood. I don't care if you're on Pikes Peak. You're going to flood, and that can happen in any state, in any community, at any time, and I think most of the senators are starting to understand that."
Click through for the rest of this article which is very appropriate now that Texas is feeling the full fury of Hurricane Harvey.  When I think back over the years to Hurricanes Rita and Katrina, Super Storm Sandy, and now Hurricane Harvey, there is no doubt that the NFIP is needed.  And as climate change raises its ugly head more and more, it is important that communities, states and the federal government make additional regulations and act to protect people.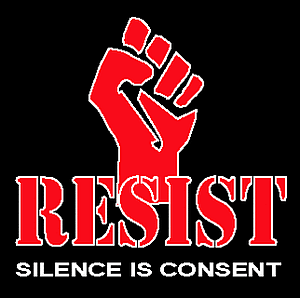 Haaretz — Prime Minister Benjamin Netanyahu is suspected of bribery, fraud and breach of trust in two cases, Israel Police confirmed on Thursday when it requested a gag order on the ongoing talks to recruit a state witness. The gag order was granted and is effective until September 17.
A response on behalf of the prime minister stated on Thursday: "We completely reject the unfounded claims made against the prime minister. The campaign to change the government is underway, but it is destined to fail, for a simple reason: there won't be anything because there was nothing."
UPDATE: Former Netanyhau aide Ari Harow reaches deal to become state's witness.  This investigation, which is about 6 months old, is certainly not over but it spells aggravation for Bibi.  It will be interesting to see if it colours Israel's relationship with the US. 
My Universe — Kitty yoga!