Yesterday the day started out well, removing the plaque under twilight anesthesia.  When I returned home I learned that the Otis Elevator Company had screwed up my life.  They came to fix the elevator and told the managers they would be done that day.  They disassembled the elevator, told the managers they needed a part that they could not get until Monday and left.  When I returned from surgery, nobody knew how to get me up to the third floor.  The manager called the Fire Department and asked for help.  They refused.  They suggested I go stay with a friend.  The one I could have stayed with ism in NJ.  Finally, they collected four husky guys, who work at other company buildings.  I put on George, and with my arms around the shoulders of two of the guys, I climbed up to the third floor.  Two more guys carried my chair.  That's the first time I've climbed more than three steps.  I was thoroughly winded and sweat soaked.That was the last thing I was supposed to be doing the day of surgery.  Today I removed the patch from my eye for the first time, but I still need to wear it to sleep for protection.
Jig Zone Puzzle:
Today's took me 5:27 (7:41).  To do it click here.  How did you so?
Killer Dawg and Eye Update: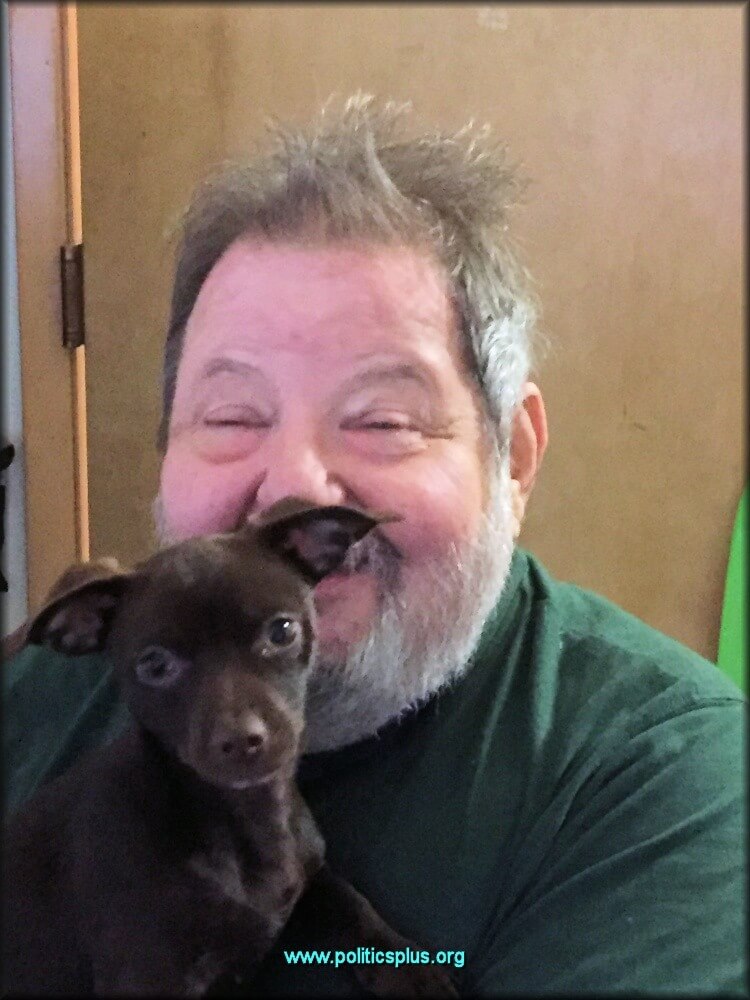 Short Takes:
From The New Yorker: Across the United Kingdom on Friday, Britons mourned their long-cherished right to claim that Americans were significantly dumber than they are.
Luxuriating in the superiority of their intellect over Americans' has long been a favorite pastime in Britain, surpassing in popularity such games as cricket, darts, and snooker.
But, according to Alistair Dorrinson, a pub owner in North London, British voters have done irreparable damage to the "most enjoyable sport this nation has ever known: namely, treating Americans like idiots."
"When our countrymen cast their votes yesterday, they didn't realize they were destroying the most precious leisure activity this nation has ever known," he said. "Wankers."
Andy could not be more literal!
From Daily Kos: Look out, Sen. Richard Burr. Democrat Deborah Ross is nipping at your heels. From Public Policy Polling:
We continue to find him with just a narrow lead over Deborah Ross for reelection—40/37, with Libertarian Sean Haugh at 5%. The overall state of the race remains steady—Burr is unpopular, with only 30% of voters approving of the job he's doing to 40% who disapprove. That makes voters open to a change. But Ross is currently unknown with 62% of voters having no opinion about her one way or another. They're open to the possibility of replacing Burr but don't know enough about Ross yet to decide if they think she would be an upgrade.

"Richard Burr's the most vulnerable Republican Senator that no one's talking about," said Dean Debnam, President of Public Policy Polling. "His numbers aren't any better than those of folks like Pat Toomey and Rob Portman who are widely accepted to be facing tough reelections."
That puts Ross within the 3.2 percent margin of error in this poll.
Here's what I need to know about Ross. She isn't Burr!!  Vote Blue!!
From Media Matters: A review of coverage of major speeches this week by presumptive presidential nominees Hillary Clinton and Donald Trump finds that CNN, MSNBC, and Fox News all devoted at least twice as much coverage directly before and after the speeches to commenting on Trump's speech than they did Clinton's two speeches combined.
Media Matters counted how much time the three networks spent discussing the speeches before and after they aired. Comparing how much attention the networks give to the speeches is a way of determining the relative importance they are assigned. In their coverage of this week's speeches, the networks have treated Trump speaking as a major event worthy of substantial coverage both before and after he begins speaking. They did not afford the same status to Clinton.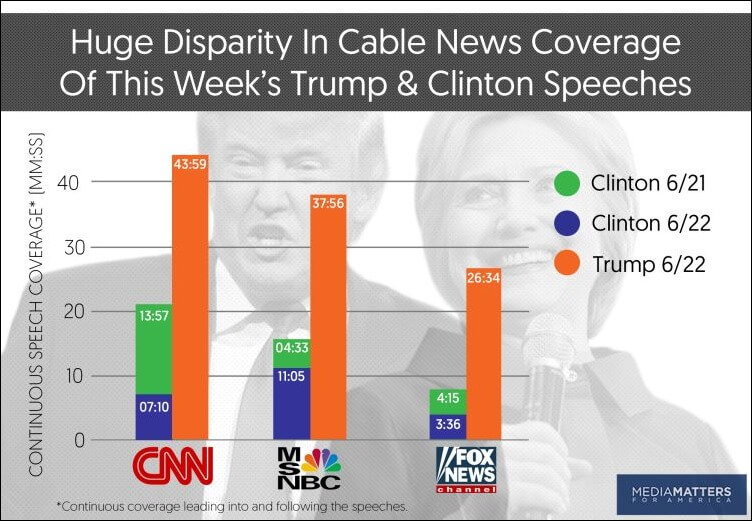 And the Republican Reich calls MSNBC librul!
Cartoon: