I don't have very much to say about this issue, except this.  I really appreciate it on those rare occasions when a media personality challenges the veracity of Trump's Republican Rectum Reich.  Here Jake Tapper tapped Trump's new Reichslügenmeister, Anthony "Bankster Barf" Scaramucci!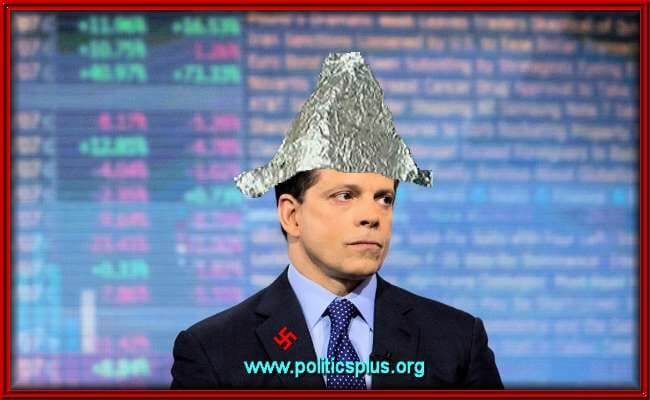 CNN host Jake Tapper on Sunday called out newly-appointed White House Communications Director Anthony Scaramucci for continuing to deny Russia's interference in the U.S. election.
On Sunday's State of the Union program, Tapper asked Scaramucci if President Donald Trump was prepared to sign a sanctions bill against Russia.
From <Raw Story>
Here's the video.  Barf Bag Alert!!
I only wish all journalists would hold Republicans accountable every time they lie.
RESIST!!