I am sitting here checking out some news to cover, and I can hear the rain outside. It is very relaxing to hear as I prepare tomorrow's only article. It is the remnants of Hurricane Oho, the tail end, as Oho has headed up to Alaska. Earlier, while driving about, I had listened to news of the House Speaker's race, followed closely by the news of Oho. I started laughing because I thought they had announced the hurricane's name as Hurricane A##hole. I do have some hearing deficits, but still . . . Maybe it is Washington that has Hurricane A##hole . . . right in the Republican conference room.
Puzzle — Today's took me 3:04 (average 5:04). To do it, click here. How did you do? For those that don't know, we always do the 48 piece classic.
Short Takes
Alternet — Why won't the media acknowledge and report the truth rather than made-up issues is the burning question on Paul Krugman's mind in his column Friday. He was spurred by Representative Kevin McCarthy, no longer in the running for Speaker of the House, who guilelessly boasted that Benghazi was all about hurting Hillary Clinton politically, which most sentient beings knew.
IMO, the media should be reporting the facts, reporting the news, NOT being the news. For example, Fox News aka Faux Noise, or for me just plain Faux, is a prime example of so called media being the news rather than reporting the news. At best, the work of O'Reilly, Hannity and the multitude of other on air personalities, is opinion, not news. They are the Republican/TeaParty propaganda wing.
Common Dreams — In what privacy advocates are hailing as a landmark victory, California Gov. Jerry Brown has signed into law a sweeping tech privacy bill which will require police in the state to obtain warrants for access to telecommunications data, including emails, text messages, GPS coordinates, and other digital information.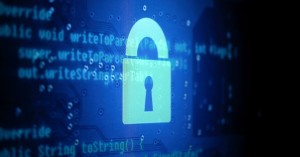 "This is a major win for privacy and for Californians. With so much of our information existing online, it's important that our communications are protected from government access to the strongest degree possible," said G.S. Hans, policy counsel and director for the Center for Democracy and Technology (CDT).
Now, if more states, indeed more countries, take similar steps, would we still have the feeling of 'big brother is watching'? That a person's communication in electronic form is treated differently than that on paper is absolutely ridiculous.
Alternet — Socialism is not about "free stuff," but cracking down on these corporations that exploit their workers and then rely on the government to make sure they don't starve. It is not about being lazy and slacking off, but about demanding a fair share and getting paid decently for one's labor — it is yet another right wing fallacy that people get paid what they're worth, and that only lazy people are poor. Socialism is about working people, not slackers. It is about fighting capitalist realities like the fact that the top 25 hedge fund managers in America make more money than all of the 157,800 kindergarten teachers combined. Are investors who produce no value really worth that much more than teachers?
I couldn't agree more with the author. Being a Canuck, I am accustomed to a more socialist view of what life should be. Mahatma Gandhi said "The greatness of a nation and its moral progress can be judged by the way its animals are treated." I would alter that slightly to be "The greatness of a nation and its moral progress can be judged by the way its people and animals are treated."
My Universe — h/t Sarah D