I'm completely worn out.  Yesterday I finally got around to completing the corporate tax returns and annual reporting paperwork for my prison volunteer organization.  It took the rest of the day.  I'm trying to rest as much as possible today, because tomorrow will be busy packing and doing last minute preparations for my three day prison volunteer trip.  Therefore my Memorial Day article will be a repost of last year's.
Jig Zone Puzzle:
Today's took me 2:17 (average 4:45).  To do it, click here.  How did you do?
Short Takes:
From NY Times: Remember Douglas Adams's 1979 novel "The Hitchhiker's Guide to the Galaxy"? It began with some technology snark, dismissing Earth as a planet whose life-formsas a planet whose life-forms "are so amazingly primitive that they still think digital watches are a pretty neat idea." But that was then, in the early stages of the information technology revolution.
Since then we've moved on to much more significant things, so much so that the big technology idea of 2015, so far, is a digital watch. But this one tells you to stand up if you've been sitting too long!O.K., I'm snarking, too. But there is a real question here. Everyone knows that we live in an era of incredibly rapid technological change, which is changing everything. But what if what everyone knows is wrong? And I'm not being wildly contrarian here. A growing number of economists, looking at the data on productivity and incomes, are wondering if the technological revolution has been greatly overhyped — and some technologists share their concern.
Click through for this thought provoking editorial by Paul Krugman.
From Upworthy: Watch David Blight elaborate on the story of what happened those days in Charleston, S.C. in this PBS clip.
I consider this a most fitting commemoration.
From Crooks and Liars: Sen. Bernie Sanders appeared on this Sunday's Reliable Sources and spoke to host Brian Stelter about his recent criticism of the media and their demands for a food fight between Sanders and his opponent in the 2016 Democratic presidential primary, Hillary Clinton.
As is his norm, Bernie is spot on.
Cartoon: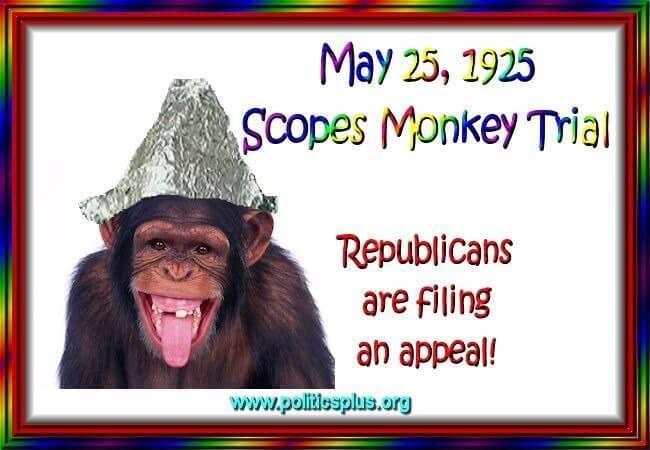 Yes, I do know that a chimp is an ape, not a monkey.