I'm writing for tomorrow, day 190.  Tomorrow is a prison volunteer day.  Usually I facilitate CoDA meetings without leading them.  As a rule I prefer for my guys to lead them.  However they asked me to lead this one, so there is extra prep time.  My plan is to write articles before I leave, if I have time.  We'll see.
Jig Zone Puzzle:
Today's took me 2:55 (average 5:11).  To do it, click here.  How did you do?
Short Takes:
From The New Yorker: A new study, by the University of Minnesota, indicates that fear of contracting the Ebola virus is highest among Americans who did not pay attention during math and science classes.
According to the study, those whose minds were elsewhere while being taught certain concepts, like what a virus is and numbers, are at a significantly greater risk of being afraid of catching Ebola than people who were paying even scant attention.
Interviews conducted with people who spent math and science classes focussing on what they would be having for dinner or what the student in front of them was wearing revealed the difficulty they are currently having grasping basic facts about Ebola.
For example, when a participant of the study was told that he had a one-in-thirteen-million chance of contracting the virus, his response was, "Whoa. Thirteen million is a really big number. That is totally scary."
As Andy continues, I hope he's wrong about how many are stricken by what I call Faux Noise Syndrome, because he's talking about people, who vote for Republicans.
From Daily Kos: Last night, Bill Maher delivered a blistering final New Rule about what the matter with Kansas is.
While Bill is almost always funny, this time he's funny, but he's more spot-on.
From NY Times: When Jeb Bush decides whether to run for president, there will be no family meeting à la Mitt Romney, no gathering at Walker's Point in Kennebunkport to go over the pros and cons. "I don't think it'll be like a big internal straw poll," said his son, Jeb Bush Jr.
But if there were, the results of the poll are pretty much in. As Mr. Bush nears a decision to become the third member of his storied family to seek the presidency, the extended Bush clan and its attendant network, albeit with one prominent exception, are largely rallying behind the prospect and pulling the old machine out of the closet.
One Bush n the White House? Strike One! Shame on him! A second Bush in the White House?! Strike Two!! Shame on US!! A third Bush in the White House?!!?  Strike Three!!! The US is OUT!!!
Cartoon: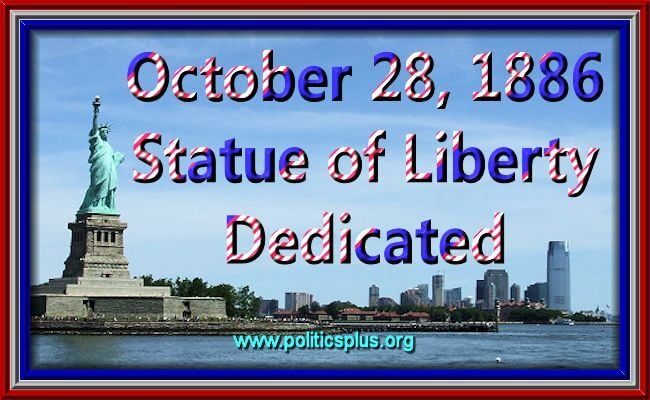 Give me your tired, your poor,
Your huddled masses, yearning to breath free,
The wretched refuse of your teeming shore,
Send these, the homeless, tempest tost to me,
I lift my lamp beside the golden door.
Author: Emma Lazarus