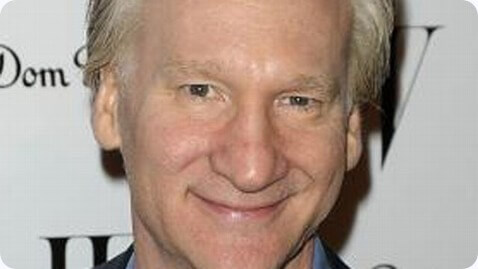 It's been too long since I've been able to share some fresh humor from Bill Maher. While I do not agree with the way he proselytizes for evangelical atheism, lumping peaceful authentic believers of all faiths together with political extremists who hijack religion as an excuse for their hatred and violence, as Republican Supply-side pseudo-Christians do, everything else he has to offers outweighs his evangelical atheist religion. (Not all atheists make their opinions a religion, as he does.)
Bill Maher isn't ready to fork over a million dollars for Hillary Clinton's campaign, but would like to give her some advice on how to revive it. During this Friday's New Rules segment on HBO's Real Time, Maher told his audience that as much as he likes Bernie Sanders, he doesn't believe he's going to end up being the Democratic nominee, and expressed his concern over some of Clinton's recent poll numbers.
Inserted from <Crooks and Liars>
I think Hillary would prefer to have the cash. I do think she is likely to be the next President, unless she does not implode as a result of some scandal yet undefined. It's way to early to start using it's now, but Bill coined a perfect phrase to use to pick on her, after and if she's elected: "The Wicked Witch of the West Wing." LMAO!!