Last night, I stayed up late to optimize our site.  First, I analyzed the load times for plugins and found that we had a huge resource hog.  Our Top Commentators plugin used more than three times the resources of all our other plugins combined and was adding 33% to the time it took to load every page.  I really liked it, but dang!!  I took it out.  Next, I optimized the database.  Most important, I have begun optimizing images.  We have over 25,000.  One I have the old ones done, I've set up a service to automatically optimize new ones for about $10 per month.  Now I get to venture into the heat for abuse.  I'll finish when I return.
PT went very well.  Courtney was merciless, but I managed all her tasks.  I stopped at the bank on the way home, but when I got here the elevator was out of service AGAIN.  I had to wait in the heat for an hour, before the repair tech could run the assembled cripples upstairs.  In the interim, I've wilted.  This is my only article today.
Jig Zone Puzzle:
Today's took me 2:48 (average 4:15).  To do it, click here. How did you do?
Short Takes:
From NY Times: Warren Hinckle, the flamboyant editor who made Ramparts magazine a powerful national voice for the radical left in the 1960s and later by championing the work of Hunter S. Thompson and helping introduce the no-holds-barred reporting style known as gonzo journalism, died on Thursday. He was 77.
The cause was complications of pneumonia, his daughter Pia Hinckle said.
Ramparts was a small-circulation quarterly for liberal Roman Catholics when Mr. Hinckle began writing for and promoting it in the early 1960s. A born provocateur with a keen sense of public relations, he took over as the executive editor in 1964 and immediately set about transforming Ramparts from a sleepy intellectual journal to a slickly produced, crusading political magazine that galvanized the American left.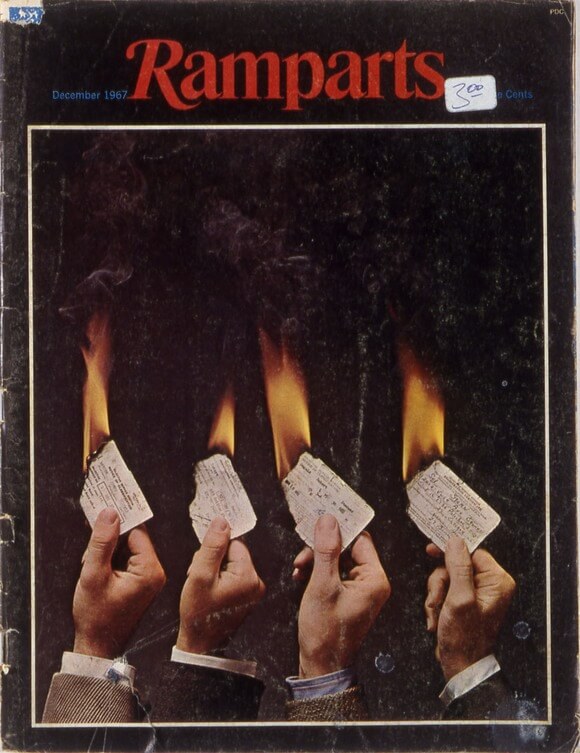 RIP Warren. Back in the day, I used to read every issue of Ramparts.
From Alternet:
Here are 12 examples [of Rump Dump Racism] cited by Clinton.
1. Deeply Insulting African Americans: Trump's remarks show he has no appreciation for black culture or achievement, Clinton said, but instead utters one ugly cliche after another. "In just the past week, under the guise of 'outreach' to African Americans, Trump has stood up in front of largely white audiences and described black communities in such insulting and ignorant terms. 'Poverty. Rejection.  Horrible education. No housing. No homes. No ownership. Crime at levels nobody has seen.' 'Right now,' he said, 'you walk down the street and get shot.' Those are his words."
2. Racist then, racist now: Trump has a decades-old history of mistreating and stereotyping blacks, Clinton said, starting with his refusal to rent New York City apartments to them. "When he was getting his start in business, he was sued by the Justice Department for refusing to rent apartments to black and Latino tenants," she said. "Their applications would be marked with a C—C for 'colored'—and then rejected. Three years later, the Justice Department took Trump back to court because he hadn't changed… And the pattern continued through the decades. State regulators fined one of Trump's casinos for repeatedly removing black dealers from the floor. No wonder the turnover rate for his minority employees was way above average."
3. His racist lies don't stop: Before the 2016 presidential election, Trump was at the forefront of the right-wing effort to discredit President Obama's legitimacy by questioning his national origin. "Let's not forget that Trump first gained political prominence leading the charge for the so-called birthers," she said. "He promoted the racist lie that President Obama is not really an American citizen; part of a sustained effort to delegitimize America's first black president. In 2015, Trump launched his own campaign for president with another racist lie. He described Mexican immigrants as rapists and criminals. And he accused the Mexican government of actively sending them across the border. None of that is true."
I shared three. Click through for the other nine.
From Crooks and Liars: This is unreal. Kellyanne Conway graced the set of The Rachel Maddow Show last night. Among other things, Rachel asked about the "pivot" away from a total ban on Muslims to an "extreme vetting" of those entering the United States.
As usual, Rachel had clearly done her homework. The "extreme vetting" that the Trump campaign correctly identifies as originating during the Cold War, was vetoed by Harry Truman, passed as an override by Congress anyway, and then found unconstitutional. By all modern legal measures, the similar Trump proposal would also be found unconstitutional.
No matter how many times Rachel said it's unconstitutional, Conway ignored her and circled back to her talking points. Like other Republicans, Trump's Rectumites don't care about the Constitution.
Cartoon: