I'm back again. I have my course in liberal biblical studies tonight which is interesting but somewhat time intensive — 4 hours of homework in addition to 3 hours of class time plus dinner each week. The course goes for another four weeks after tonight. Tomorrow is teaching at Lucia's house, and then Sunday is the Alzheimer's Walk for Memories and a visit with my mother. Once the course is done, I'll have a bit more time.
Short Takes
NY Times — Senator Ted Cruz of Texas often casts himself as the rightful heir to Ronald Reagan's mantle of conservatism, and on Wednesday he took a page directly out of the former president's playbook.
By tapping Carly Fiorina to be his running mate, Mr. Cruz becomes the first presidential candidate since Reagan to name a vice-presidential pick without having the nomination locked up. In 1976, Reagan teamed up with Richard S. Schweiker, a Pennsylvania senator, in a desperate attempt to grab the nomination from President Gerald R. Ford as it was slipping away. At that point, Mr. Ford's delegate lead had become virtually insurmountable.
Rachel had this to say about Cruz's announcement.
Carly Fiorina?? The word 'dafted' comes to mind as a description for Cruz. He is trying to reignite his campaign but he may just blow it up! After all, this tactic didn't work so well for the patron saint of Republicans, Saint Ronnie Reagan in 1978. He lost to Gerald Ford who then lost the general election to Jimmy Carter.
Daily Beast — As the self-proclaimed Islamic State trumpets its global terrorist campaign, U.S. special operations forces have quietly killed more than three dozen key ISIS operatives blamed for plotting deadly attacks in Europe and beyond.
Defense officials tell The Daily Beast that U.S. special operators have killed 40 "external operations leaders, planners, and facilitators" blamed for instigating, plotting, or funding ISIS's attacks from Brussels and Paris to Egypt and Africa.
That's less than half the overall number of ISIS targets that special operators have taken off the battlefield, one official explained, including top leaders like purported ISIS second-in-command Haji Imam, killed in March.
The previously unpublished number provides a rare glimpse into the U.S. counterterrorist mission that is woven into overall coalition efforts to defeat ISIS, and which is credited with crippling ISIS efforts to recruit foreign fighters and carry out more plots like the deadly assault on Paris that killed 130 last fall.
As proof of the campaign's overall success, Pentagon officials this week said the influx of foreign fighters into Iraq and Syria had dropped from up to 2,000 a month last year to just 200, and the overall size of ISIS from a high estimate of 33,000 a year ago to between 19,000 to 25,000 fighters.
I spoke with an Iraqi woman yesterday who said that she hoped Trump would become POTUS for only one reason . . . he'd go after ISIS. Well I don't support her choice of Trump and told her so. But no worries, she lives in Canada. She is sick of the destruction of her native country by ISIS and is quick to say that ISIS does not believe in Islam. They are about power and greed, nothing more.
Alternet — White, who'd been sickened by the debilitating, irreversible and often fatal disease at work in a foundry, watched in disgust as Republicans attempted to overturn the rule that the Labor Department said could save more than 600 lives and prevent more than 900 new cases of silicosis annually.
Last week, GOP House members conducted a hearing to further their case against saving those lives. They did that just days before Workers Memorial Day, April 28, when organized labor renews its solemn pledge to strive for workplace safety rules and formally commemorates those who have died on the job in the previous year.
The totals aren't in for 2015 yet, but the year before, 4,679 workers died on the job. That's nearly 90 a week, 13 a day, seven days a week. Twenty-eight members of my own union, the USW, died on the job since Workers Memorial Day 2015.
But the GOP position is clear. Republicans will do whatever it takes to ensure that corporations can sicken and kill workers with impunity. (emphasis added) If the argument is that workers' lives and lungs must be sacrificed to ensure that foundries and fracking operations and construction companies can make bigger profits by releasing silica particles under 40-year-old standards now considered dangerous, then the GOP will take the side of CEOs who value workers as trivial.
This one image from TC says it all: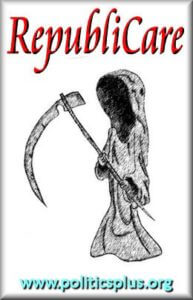 My Universe — There is nothing cuter than baby animals. Be prepared for the Aww factor! Here are just a few but click through for the rest of them.
The smiley bunch . . .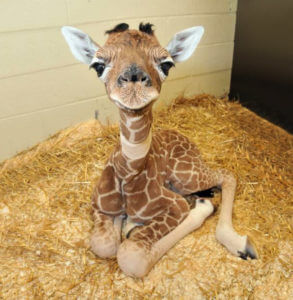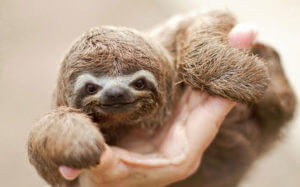 The hungriest . . .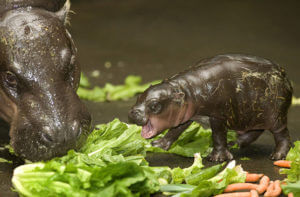 The cuddliest . . . ?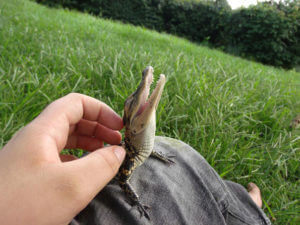 The most timid . . .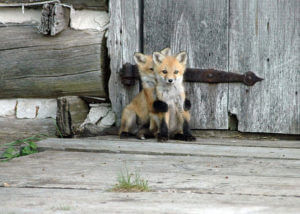 Aw shucks . . .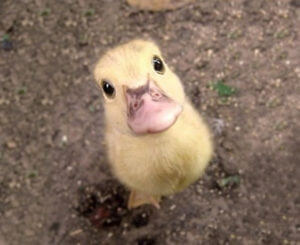 Y'all come back now, ya hear!